DLT gains scale in being acquired by Tech Data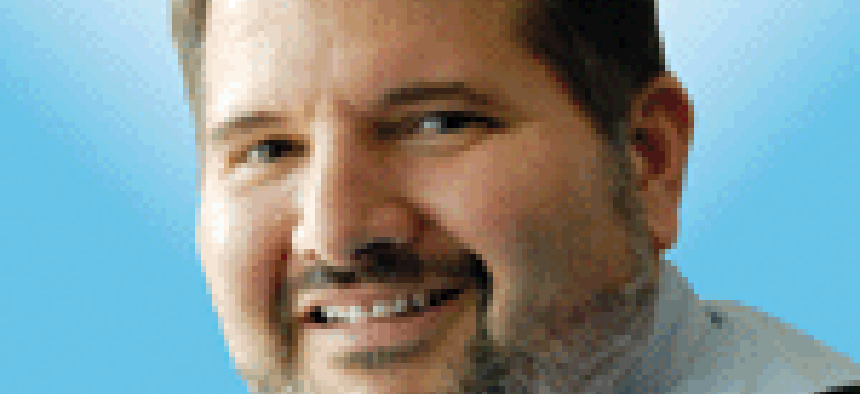 DLT Solutions has found a buyer in Tech Data, a large publicly-traded IT product distributor.
The sale marks an exit for Mill Point Capital, which acquired DLT in 2015 when the private equity firm was known as Millstein & Co. Terms of the transaction were not disclosed
This will be the second time DLT CEO Art Richer has led a government contractor -- and also a product distributor -- through an acquisition by a larger company. He was CEO of immixGroup when it was acquired by Arrow Electronics in 2015. Richer then joined DLT in 2017.
"This transaction represents an opportunity for DLT to expand its value proposition by aligning with a Fortune 100 company that brings broader vendor and partner relationships, financial strength, and a strong commitment to solutions aggregation," Richer said in a statement.
The deal also marks a return to the federal market for Tech Data, which was very active at one time but has had a much lower profile over the last decade or so.
According to USASpending.gov, Tech Data had $4.5 million in direct sales to federal agencies in the government's 2019 fiscal year compared to DLT's $296.2 million.
As distributors, both companies push much of their sales through partners, and some estimates put DLT's overall revenue at close to $1 billion. DLT was ranked No. 63 on the 2019 Washington Technology Top 100 with $361.7 million in prime contracts.
Mill Point Capital founder Michael Duran said in a release that the sale to Tech Data will allow DLT to further accelerate its growth in the federal market. Post-close, DLT will operate as a subsidiary of Tech Data.
DLT, ImmixGroup and Carahsoft are the "Big Three" of value-added distributors in the federal market. Only Carahsoft remains as an independent company not attached to a larger distributor spread out wide across the commercial market.
For its most recent fiscal years, Tech Data reported $37.2 billion in sales and Arrow reported $29.7 billion.
As the federal market has evolved, scale on the distribution side has increased in importance because more software, hardware and IT support is delivered as a service. Buyers also want greater access to emerging commercial technologies and many of these firms don't want to make the investment needed to sell to federal agencies.
Hence, the critical role value-added distributors such as DLT, Immix and Carahsoft play in the federal market.
As part of Tech Data, DLT will have access to more technology services to bring to its partners and will have greater economy of scale. This should mean mean more firepower to sell through its various contract vehicles such as NASA SEWP V, National Institutes of Health CIO-CS, the General Services Administration schedules and various Defense Department enterprise software licenses.
The transaction has regulatory approvals to clear but should be closed by the end of January.
Investment bank Evercore advised DLT on the deal.