AECOM finds buyers for government services business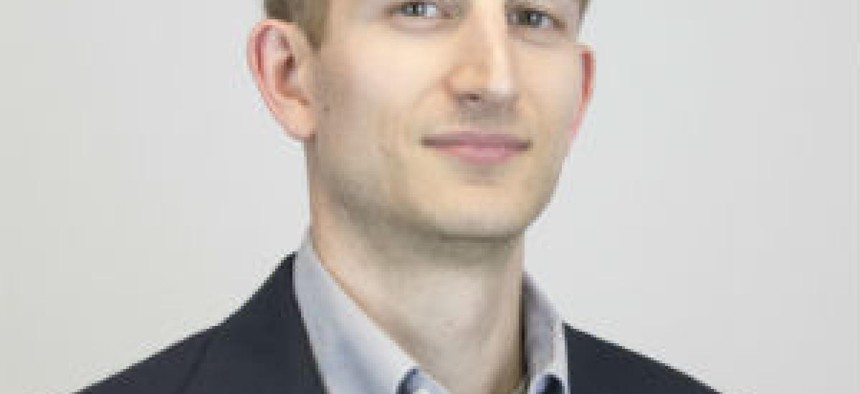 AECOM is going in a different direction regarding what to do with its management services business that the company planned to separate into a standalone government services company, one way or another.
Los Angeles-based AECOM said Monday it will sell that business to a pair of equity firms in Lindsay Goldberg and American Securities for approximately $2.4 billion in a deal all parties expect to close in the first quarter of next calendar year.
Germantown, Maryland-based AECOM Management Services employs around 25,000 people -- 10,000 of them with security clearances -- that provide U.S. and allied government agencies services in areas such as IT, systems engineering, consulting, training, logistics, program management, facilities management and environmental management.
Management Services recorded $3.7 billion in revenue and $200 million in operating income during its last fiscal year with nearly 75 percent of that sales coming from the Defense and Energy departments. Segment president John Vollmer and the existing leadership team will lead the company under its new ownership.
"American Securities and Lindsay Goldberg have impressive track records of building lasting value for their portfolio companies, particularly in the government services sector," Vollmer said in a release. "I am confident that this world-class investor group has the resources and expertise that will enable us to accelerate our innovation and future growth."
"We look forward to working alongside management and American Securities to thoughtfully grow the company and its capabilities both organically and through strategic transactions," Lindsay Goldberg Partner Russell Triedman added in that same release.
Lindsay Goldberg is an experienced investor in the government market given its prior ownership of PAE between 2011 and 2016 and formerly-held partial stake in ECS Federal from 2015 to 2018. American Securities is a relative newcomer to government services.
The announcement of this transaction comes nearly four months after AECOM said it would pursue a spinoff of its management services business into a new publicly-traded government services company.
That June disclosure also evidently marked the start of a dual-track process where the company went through the IPO process and communicated with prospective buyers at the same time: an auction that AECOM CEO Michael Burke detailed in a call with investors Monday morning.
"When we announced the spin, we immediately had inbound interest. We had two banks involved to not only capture that inbound interest but then also solicit outbound interest to all the right strategic buyers, as well as the right financial buyers," Burke told analysts. "That led us through a process over the course of the last four months, which was highly competitive process that had varying stages and varying gates.
"We ended up in the past three or four weeks with three buyers that were competitively bidding… we had the right competitive tension until last Thursday night before we reached a final agreement with one of the parties," Burke added. "It was a very robust competitive process with both strategic buyers and financial buyers."
Fluor Corp. is going through a similar process in looking for a buyer of its $3.8 billion-revenue government services business as that company also looks to reshape itself into a better financial profile, just like AECOM is in part through its own divestiture aimed at helping clean up the balance sheet and unlock more shareholder value.
At a $2.4 billion price tag, AECOM's sale of government services fetched a valuation of 11.6 times earnings before interest, taxes, depreciation and amortization expenses versus AECOM's overall valuation of around 8 times EBITDA.
AECOM came in at No. 15 on this year's edition of the 2019 Washington Technology Top 100 rankings based on prime contracts in IT, professional services, telecommunications and other technology-related areas.
The transaction does not mark a complete exit for AECOM from the government market. Burke said AECOM will hold onto about $1 billion in annual revenue from the federal government, mostly housed within the company's design and consulting services segment but also including construction contracts with agencies.
Goldman Sachs & Co. LLC and DBO Partners LLC are serving as financial advisers to AECOM with Wachtell, Lipton, Rosen & Katz acting as legal adviser.
RBC Capital Markets LLC and J.P. Morgan Securities LLC are financial advisers to both Lindsay Goldberg and American Securities. Cravath, Swaine & Moore LLP is legal adviser to the private equity firms.