Coming divestitures likely to spawn new government services players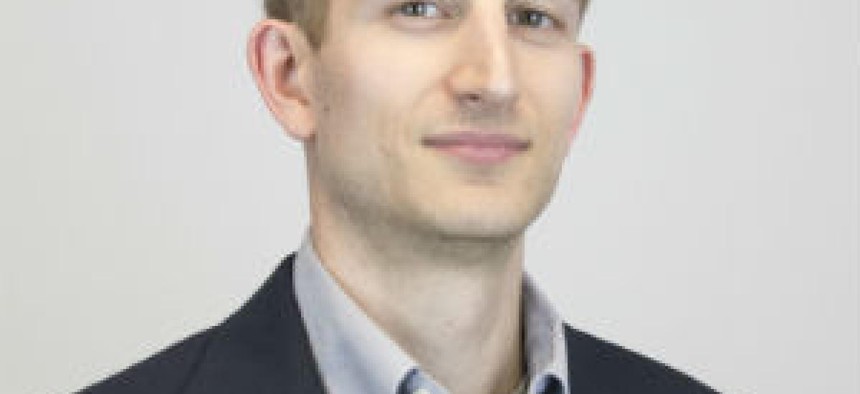 Fluor Corp.'s announcement Tuesday that it will divest the company's government services unit puts another such business out in the market.
It also means that perhaps two such segments of so-called architecture, engineering and construction companies will eventually no longer be a part of that group, which in recent years has emphasized growth in government contracts to varying degrees.
But in the cases of Fluor and also AECOM, analysts at Bloomberg Intelligence see their moves to exit government services as having more to do with the broader corporation's desires to refocus themselves and also clean up their balance sheets.
AECOM announced in June a plan to spin off its management services unit that posted $3.7 billion in revenue during the company's most recent fiscal year. The plan would see a business that houses a bulk of AECOM's government work become a public company next year, something the market has seen before in the creations of CSRA (now part of GDIT) and what is now Perspecta.
Scott Levine, who watches AECOM for Bloomberg's research division, wrote in a note for clients Tuesday that he spin is one of three items on the company's to-do list for value creation. Other items include cost-cutting efforts and reducing construction risk.
Fluor's government division recorded $3.8 billion in sales last calendar year.
Sonia Baldeira, who watches Fluor for Bloomberg Intelligence, said the move to fetch $1 billion in a sale of the government and other noncore assets strengthens the company's financial position and puts it more on a path to operational stability.
The Fluor and AECOM businesses slated for divestiture do have some major differences. They share common major customers in the Defense and Energy departments, but AECOM has made some inroads into cybersecurity and other IT services over recent years in addition to nuclear cleanup and other operations-and-maintenance work.
AECOM's recent history in the government market also is told in part by large acquisitions including the 2014 deal for URS Corp. Nearly three-fourths of AECOM's management services revenue comes from contracts with DOD and DOE.
Private equity interest in the management services business cannot be discounted given AECOM being a public company and current valuations of government contractors. Bloomberg Intelligence's James Bach believes the AECOM unit could be looked at by many of the usual suspects in private equity: think Carlyle Group, Veritas Capital and others familiar with the GovCon market.
A merger with a strategic buyer like another publicly-held government services company is less likely, Bach says. Firms in that group are largely looking at higher-margin technology businesses with respect to acquisitions versus AECOM's mix of relatively lower-margin work. 
Most of Fluor's government work by comparison falls in the second category of more blue and grey collar-type services, including a contract to manage the country's Strategic Petroleum Reserve, an emergency oil supply. It has held that contract since 2014. The Fluor government segment's operating margin was 4.7 percent last year.
Fluor also kept its incumbency on the Army's LOGCAP V contract for global logistics services, although it will work on a much smaller piece for that iteration than the current LOGCAP IV.