TOP 100: Leidos success should drive more growth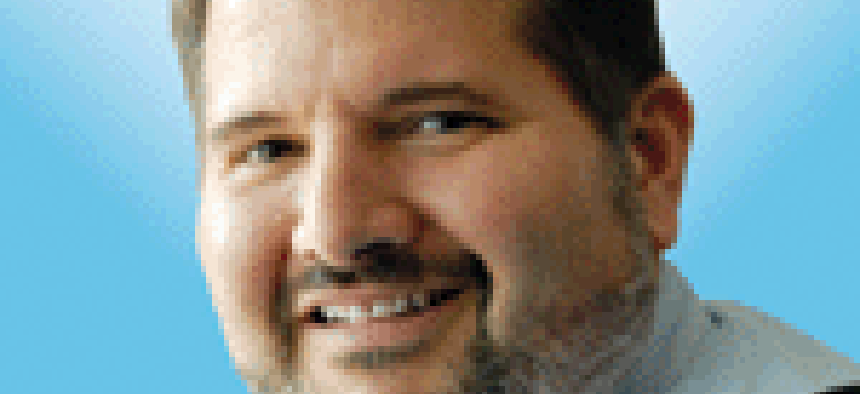 Leidos is coming off of a strong year and the company predicts 5 percent growth going forward. What will drive that kind of success for the company?
Leidos has returned to the No. 1 spot on the Washington Technology Top 100 after a year of broad growth across the company.
The company is coming off a strong year of contract wins that resulted in $7.4 billion in prime contract obligations for fiscal 2018. The company also is laying the ground work for a more active mergers and acquisition profile.
First on the organic growth side of the equation. The company is projecting 5 percent growth on a compound annual basis over the next three years.
It is laying the ground work for that growth with several key wins including work at Veterans Affairs to build its electronic health record. That contract could be worth $7 billion over 10 years. It also has won three classified contracts worth a total of $2 billion over their life span.
And more recently, Leidos secured the NASA NEST contract, a takeaway from Perspecta. The contract for end-user services is worth $2.9 billion over 10 years. Perspecta lost a bid protest but the possibility still exists that it could take the case to the U.S. Court of Federal Claims.
The two companies will be seeing a lot of each other in the months ahead as they also are squaring off for the $3.5 billion Navy NGEN recompete, where Perspecta is the incumbent. They also are competing for the $6.5 billion DISA Global Solutions Management II contract to support the Global Information Grid. Leidos is the incumbent on that one.
The NASA win sends for Leidos CEO Roger Krone. "One indicator that demonstrates how Leidos is a leader in secure digital transformation is the NASA End User Services contract win," he said. "We are at an inflection point where our customers are moving from legacy, analog, mainframe compute to a new, secure digital world."
Secure digital transformation is one of three high growth segments for the company. The others are mission critical software and transformative logistics.
As the company turns toward a more active M&A posture, look for the company to find targets that fit into one of these buckets.
In August 2018, the company hired Randy Phillips as their senior vice president of corporate development to run their M&A operations.
While it is unlikely that Leidos will make another acquisition as massive as the deal for Lockheed Martin's Information Systems & Global Solutions business in 2016, the company is looking for acquisitions that will have an impact.
"We look at scope deals and scale deals. I don't like to call them tuck in or bolt on, because they trivialize smaller acquisition," Phillips said.
A scope deal means making an acquisition that brings on new contracts, customers or technical capabilities, he said. While scale is about size and there the focus would be adding a company that brings a presence with a particular customer to a size where Leidos can establish a leadership position.
In the two years following the IS&GS deal, Leidos board put a moratorium on making other acquisitions. They knew the company had to get the integration of IS&Gs right, Phillips said. The end of that moratorium coincided with his hiring as their M&A lead.
Since then he's building what he calls the "muscles" of an M&A operation. He's hired a team and he's established M&A councils at each of the company's four business units: defense, civil, health and intelligence.
During a recent investor day, Krone described how ideas flow up from the operations side of the house. "Most of the great ideas in this company come from the line," he said. "We don't sit around in Reston and think about 'Hey, we should do this or that.' What we do is, we talk to the groups, we understand their strategies and where they want to go."
The company expects to add services capabilities and scale but it also is looking at products. "Not products for products sake," Phillips said. "But products with services attached to them."
Some of the hot button areas include artificial intelligence, electronic warfare, machine learning, and intelligence, surveillance and reconnaissance capabilities. Examples of related products would be software, subsystems and sensors.
Leidos is already doing a significant amount of work in this area. One example is the Navy's Sea Hunter project. Leidos designed and built the 132-foot long ship as autonomous unmanned vessel. Sea Hunter II is currently under construction as part of a $43.5 million contract.
Other examples of where Leidos has developed its own branded processes include LEAF (Leidos Enterprise Application Framework), which is used for Agile development and DevSecOps work. A second is MAPLE (Microservices Architecture for Pluggable Environments) a process for incorporating artificial intelligence and machine learning algorithms into existing systems and data models.
2019 also marked Leidos' 50th anniversary since its founding in 1969 by Robert Beyster as Science Applications International Corp.
"I'm proud of this milestone," Krone said. The key to 50 years of success is "never losing sight of our customers' mission."