Raytheon-UTC deal: questions and (maybe some) answers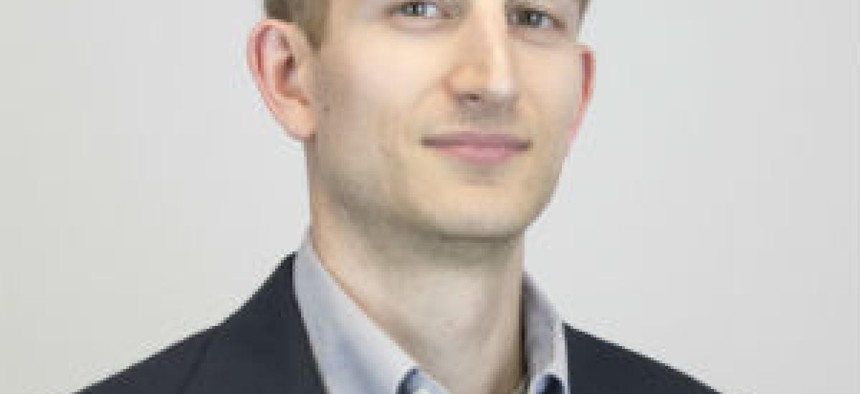 It is only Day 2 since Raytheon decided to land a new megadeal by announcing its merger with the aerospace and defense businesses of United Technologies Corp.
We know that pending regulatory approval the new company will be called "Raytheon Technologies" and split between government and commercial market. UTC is spinning out its Otis and Carrier businesses to be A&D-only at the same time of the merger.
Much is still to be determined. Or as Marc Marlin of the investment bank KippsDeSanto put it to me yesterday: "This deal leaves as many questions as it does answers."
Here are four questions and (maybe some) answers within.
What do Raytheon and UTC see in the market(s)?
Yesterday's look at immediate takeaways included that very question posed by Capital Alpha Partners' defense analyst Byron Callan in a June 9 report on what a Raytheon-UTC deal "may be a signal (a siren?)" of in both the defense and commercial aerospace markets.
Regarding defense, the prospect of sequestration cuts come back into play if the current two-year budget agreement is not followed by a new one this fall between Congress and the White House. Global trade concerns including those related to China are a main headwind over commercial aerospace, Callan said.
In a call with investors Monday, both CEOs of Raytheon and UTC said their companies wanted access to what the other party had: Raytheon's large defense portfolio, and UTC's significant commercial aerospace business. UTC did beef up its military business with its Rockwell Collins acquisition and it makes the F-35 fighter jet's engine.
Neither CEO expressed any concern about headwinds on either market, but seemed to acknowledge that diversification and scale does help lower any risks if any swing occurs. The new company will also have an $8 billion research-and-development budget to work with in to stay ahead of the curve.
"I think it does make us a much more resilient company moving forward and overall relative to different business cycles of either the commercial or the defense," Raytheon's Tom Kennedy said.
"This is not about moving into a new marketplace. It's simply about a complementary business that already is (in) part of the market that we exist in today," UTC's Greg Hayes said. "It does derisk, I think, overall the combined companies, but the growth trajectories of the commercial aerospace business are still solid."
Where does Raytheon's government cyber business go from here?
In many conversations with analysts and other market observers, the idea that Raytheon would consider parting with its $6.7 billion government services segment in a similar vein as other defense primes such as Lockheed Martin have done almost never comes up.
It is important to remember why Lockheed, L3 Technologies and Harris Corp. left government IT and services work over the past half-decade. Agencies tightened budgets and increasingly emphasized price in services contracts. After being on the losing end of awards many times, that group got out to focus on their core product and platform businesses.
Raytheon is an outlier: it stayed in the market, plus stayed away from an acquisition for scale because it felt the Dulles, Virginia-based Intelligence, Information and Services segment was already in the core. IIS has also told a different kind of story versus the field: a blend of high-end support services with advanced technologies in key markets such as space and cybersecurity.
In the call and other interviews, Hayes and Kennedy said the Raytheon-UTC combination will still very much be in the cyber game. Raytheon has the major Homeland Security Department "Domino" contract to design and architect a complex firewall for civilian agency networks, plus it has strung together a series of acquisitions over the past 15 years to build its cyber portfolio.
Kennedy told the Washington Post the new company will continue to pursue military cyber contracts. Hayes told Defense News he views "Raytheon as second to none as it relates to cyber, and we view this as a core competency that can benefit the entire commercial aerospace ecosystem."
What of the rest of Raytheon's services business?
Along with space and cyber, IIS' portfolio also includes a "modernization through sustainment" approach to upgrade legacy platforms via software upgrades and incorporation of new technologies.
After the merger closes, IIS will combine with Raytheon's space and airborne systems segment to help form a new division: Intelligence, Space and Airborne Systems. More on what else will be in there later.
Part of the story IIS has told itself is how the largely software-based business boldly embraces what the commercial ecosystem in Silicon Valley and other hubs can offer: all as military and many other federal agencies are looking to go full-speed ahead digital transformation.
Will that approach change in the services business? Analysts I spoke with yesterday were somewhat mixed: there could a shift and perhaps new opportunity for services competitors, or it could simply be a case of having more weight to throw around. We will find out in due course, but Raytheon and UTC believe their added R&D heft gives them more than enough to work with.
"We constantly hear word about the DOD wanting to go to Silicon Valley for the commercial technology. Well, they don't have to go to Silicon Valley anymore. We have that technology with the combined companies. It's very complementary technology. We're applying the technology into the commercial world. We're applying that technology in the defense world," Kennedy told analysts Monday.
Now what of Raytheon's commercial cyber play?
Which brings us to Forcepoint, the commercial cyber venture Raytheon took 80-percent ownership of four years ago that competes largely against the likes of Symantec and Palo Alto Networks. Post-close, Forcepoint will become part of the same segment that IIS will be in.
Forcepoint is managed differently than other commercial cyber shops defense primes have held and since divested in that it has its own management and board of directors to operate more like the companies it competes against.
If - and this is a big if -- Raytheon and UTC decide to do portfolio reshaping after the close, Forcepoint would seem like a candidate for divestiture. I only raise this because Forcepoint's CEO was quoted two years ago as talking about a potential initial public offering in a Germany-based newspaper. Analysts and bankers in the market have speculated about the future of Forcepoint as well.
But we will just have to wait and see.