Inside GAO's decision to reject Perspecta's NEST protest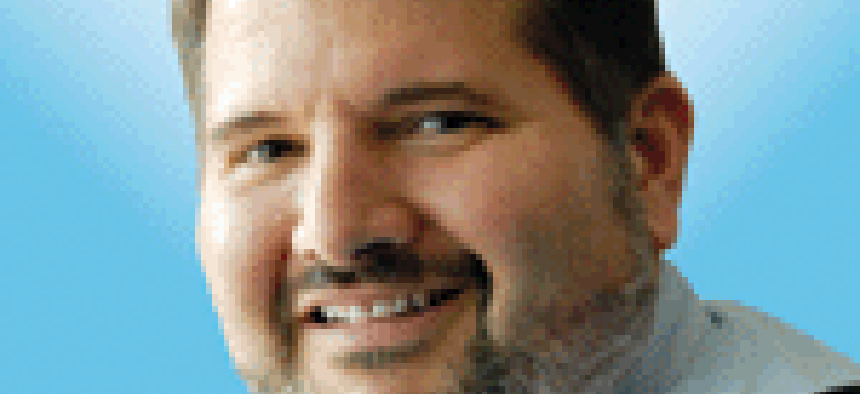 Perspecta fought hard to hang onto a $2.9 billion NASA contract but GAO rejected its arguments. Here's why.
Perspecta fought hard to hang onto a $2.9 billion contract with NASA to provide desktop and network support, but the Government Accountability Office rejected its various arguments about a conflict of interest by the winner and a poorly done evaluation.
Leidos wrested the contract away from Perspecta and then saw GAO uphold its award.
We've reported this previously but now that GAO's decision is public more details are available about the protest and there is plenty to argument about.
First, the organizational conflict of interest argument. Perspecta, which filed its protest under the name Enterprise Services LLC, the old DXC public sector business, argued that Leidos had a conflict because it holds two other contracts with NASA. The contracts are the Safety, Health and Mission Assurance contract and the Research, Engineering and Mission Integration Services contract.
The NEST contract provides end-user support to Leidos employees working on those contracts. The conflict arises because Leidos might prioritize those work requests. The Leidos users of NEST's support will also be in the position of evaluating Leidos' NEST support.
Perspecta also cried foul over post award talks between Leidos and NASA to spell out how the conflict would be mitigated. The NASA contracting officer then asked the assistant administrator for procurement to approve an OCI waiver.
GAO ruled that the waiver was properly done.
There was also another conflict allegation but this time on Perspecta's part. Leidos objected to their outside counsel, Crowell & Moring, because the same firm is representing Leidos in another matter before the Defense Department. Leidos argued that Crowell & Moring was violating the District of Columbia Rules of Professional Conduct. Because Leidos never filed a complaint with the D.C. GAO had nothing to base a ruling on and rejected Leidos' complaint.
Perpsecta also criticized NASA's evaluation of Leidos' proposed equipment. Perspecta claims that Leidos proposed three items that didn't meet the solicitation's requirements. NASA didn't dispute this claim but that it wasn't a material failure. But NASA did assign that part of Leidos' proposal a weakness but not a deficiency as Perspecta argued.
Perspecta also argued that it was prejudiced by NASA's decision to allow Leidos to bid the non-compliant items. This allowed Leidos to bid a lower cost than Perspecta.
But GAO ruled that the price difference caused by the non-compliant items wasn't significant enough.
Perspecta's price on the first task order under NEST was $949.1 million compared to Leidos' bid of $925 million.
Another significant area of contention was how Perspecta's past performance was evaluated. Perspecta is the incumbent on the old contract known as the Agency Consolidated End-user Services or ACES. But in its proposal, Perspecta didn't include ACES as one of its past performance.
But NASA still assigned a weakness to its proposal based on Perspecta's performance on ACES. Perspecta argues NASA cherry picked negative contractor performance assessment reports or CPARS. According to the GAO decision, NASA looked at Perspecta's past performance from May 20150 April 2016 and May 2016 to April 2017 in the areas of quality of performance, schedule and management.
Perspecta also argued that it was unreasonable for NASA to use ACES when it wasn't one of the five past performance projects it submitted.
But GAO said that the solicitation allowed NASA to look at other information that it obtained independently.
While GAO found that NASA didn't adequately document its evaluation of Perspecta's past performance but that wasn't enough to prejudice Perspecta.
Despite using the low marks from ACES, NASA still scored Perspecta as "high confidence" for its past performance. But Leidos was scored as "very high."
In the end, GAO found that even looking at the record in the light most favorable to Perspecta would not be enough to overcome the higher rated proposal by Leidos, particularly in the areas of mission suitability. Leidos also had the advantage of a lower price.
I reached out to Perspecta to see if they had any comment on the decision or whether they'll take their protest to the U.S. Court of Federal Claims. I didn't get a 100 percent answer to that question but my guess is that they won't.
"Since Perspecta was formed in June 2018, we are confident that our newly combined IT and mission services capabilities, coupled with an unrivaled innovation and applied research engine, are fully aligned to successfully support the goals and objectives of our federal customers," a spokeswoman said in an email.
While that is a nice statement and could be easy to dismiss as spin, it does remind me that Perspecta today is not the same company that filed the bid for NEST when it was just part of DXC Technologies and before it joined forces with Vencore with Vencore Labs and KeyPoint Solutions to form Perspecta.