CACI CEO Asbury to retire, Mengucci named successor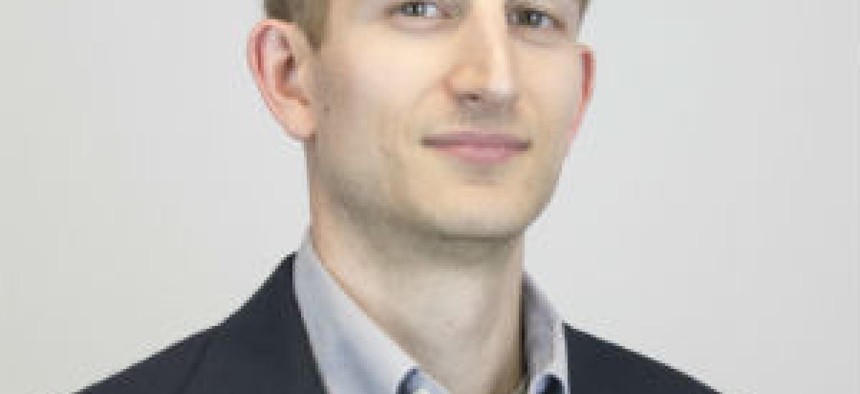 CACI International CEO Ken Asbury will retire after six years at the helm and be succeeded by current Chief Operating Officer John Mengucci.
CACI International President and CEO Ken Asbury will step down from his roles on June 30 after six years at the helm and will be succeeded by current Chief Operating Officer John Mengucci, the company said Tuesday.
Effective July 1, Asbury will become special adviser to the executive chairman of the board of directors before his official retirement later this year, CACI said in a separate regulatory filing.
The filing adds that DeEtte Gray, president of U.S. operations, has been appointed president of CACI's business and information technology solutions sector in a move also to take effect July 1.
Asbury led CACI through its effort to substantially shift the company more in the direction of products and technology as part of a broader managed services offering. Whereas previously, CACI was focused on labor-focused staff augmentation work for government agencies that was in demand during the 2000s and early 2010s.
A trio of big-ticket acquisitions has helped steer CACI toward that technology focus: Six3 Systems in 2013, the former L3 Technologies "NSS" services business in 2015, and LGS Innovations just this year.
On a personal note: I happen to have interviewed Asbury just last week ahead of the release of our annual Top 100 rankings and that conversation also included the topic of leadership and succession planning.
Some of that has been visible at CACI for the past two years. Gray joined CACI two years ago as president of U.S. operations, a role Mengucci held in addition to his COO role. The hire of Gray also saw Mengucci take on new duties related to mergers and acquisitions, talent, business development and contracts.
More recently, LGS executives including CEO Kevin Kelly transitioned to CACI as part of that acquisition. That helped CACI deepen the talent pool for its leadership team, Asbury said, in a nod to his three-decade career at Lockheed Martin.
Lockheed has an extensive talent development and succession function for its executive ranks, as evidenced by the progression of CEO Marillyn Hewson.
"I'm wanting to make sure that I can represent to the board that if I get hit by a truck someday, they have 'ready now' people both inside and folks that are on the outside," Asbury said.
"It is not my responsibility to select my successor, that is really the board of directors' responsibility. But it is clearly my job, and I take it very seriously, to make sure that the board knows this is what I'm thinking about," Asbury said.
"That's what you have to do in an organization that is growing as fast as we are."

Mengucci joined CACI in February 2012 as COO of U.S. operations and was named COO for the entire company five months later. Like Asbury, Mengucci is a former Lockheed executive. Mengucci led two product lines in Lockheed's former information systems and global solutions segment over separate stints prior to his CACI appointment.