Defense budget sets stage for innovation, more competition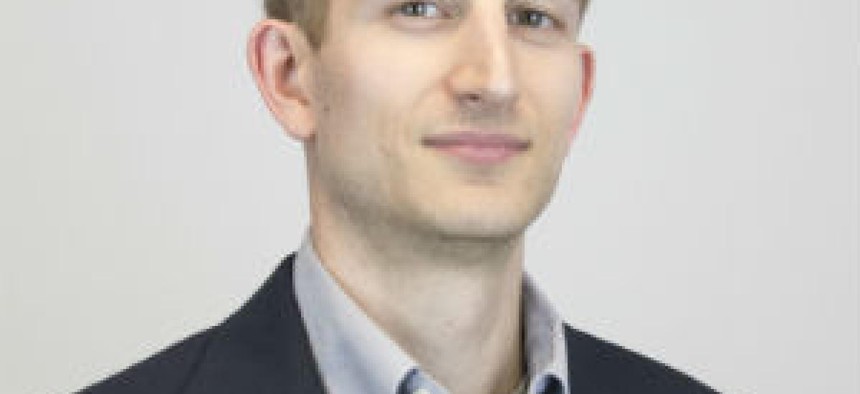 The Pentagon's ask for more dollars highlights its emphasis on modernization and innovation. That means defense primes should expect to be kept on their toes by integrators and services companies who have scaled up through M&A to pursue those opportunities.
The Defense Department's fiscal year 2020 request still has to work its way though the legislative process but that ask for an almost 5-percent funding boost does signal that modernization and innovation are priorities for both physical and digital technologies.
That means contractors below the tier-one defense companies including government IT integrators will have the opportunity to better compete for at least a piece of programs that touch both hard and "softer" technologies like cybersecurity and artificial intelligence, according to analysts at credit ratings agency Moody's Investor Service.
In a note for clients Monday, the Moody's team said blue chip defense primes with longstanding manufacturing capabilities will face more competition for what the firm calls "modestly-sized contracts" from the middle tier companies that bring design and program management skills to bear.
"How successfully the DOD leverages its broadening industrial base of developers remains to be seen, but we expect the upcoming modernization phase to see increased competition within categories where strength of design and agility are valued over in-house production capabilities or financial wherewithal," the analysts wrote.
New development programs are on the horizon and that could translate into more larger, longer-term contracts to build new equipment or modernize older systems. But the pace of technological innovation and DOD's demands on industry for help in keeping up with that includes some programs "where the turnaround time, scope of development and capital intensity are well suited for more nimble contractors," Moody's analysts wrote.
The analysts see the government market's recent run of merger-and-acquisition activity as a catalyst changing the competitive landscape and what companies are bidding for. Both IT and services companies in the middle tier of scale and their larger defense prime counterparts have undertaken M&A deals to help better position themselves for those opportunities with added resources to bid and capabilities to offer.
One of the most notable recent examples is CACI International, which is paying almost $1 billion to acquire a pair of defense technology integrators in LGS Innovations and Mastodon Design. Those deals are part of CACI's push to become more of a product- and solutions-oriented company and gain market share in the hardware sphere with software-definable offerings available to agencies under a managed services model.
The pending megamerger of Harris Corp. and L3 Technologies will create the defense industry's "sixth prime" upon completion later this year in an effort to create a more complete portfolio of systems and underlying subsystems that support the former, especially including unmanned undersea vehicles.
FLIR Systems has also looked to M&A as a means to build its unmanned portfolio and align for anticipated growth in that domain with a trio of acquisitions in three years, more recently for ground vehicle company Endeavor Robotics.
FLIR's market strategy also helps act as an allegory of sorts for what DOD is looking for in both hard physical and soft digital technologies. For instance, Endeavor brings to FLIR more than just physical platforms but software and other digital tools developed in-house to control not only robots they make but ones from other companies as well.
And Leidos' current M&A thesis emphasizes more product-oriented businesses over services, the latter of which Chief Financial Officer Jim Reagan told investors in a February earnings call they "don't need more of we've got."
"We can compete and expand the business that we have just fine on our own," Reagan said then. "The things that we're looking for to build the company inorganically would be the kind of company with both the services and a product differentiator that bolts in well with the kind of work that both the target company and we do.