Disappointed bidders go to court over $7.5B SETI awards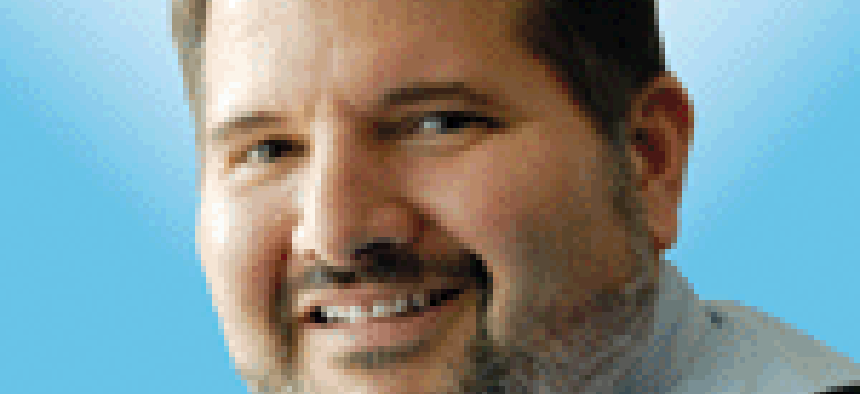 Novetta and Technatomy prevailed when GAO ruled in favor of their protests, but they still didn't get a spot on DISA's $7.5 billion "SETI" contract. Now the companies have gone to the U.S. Court of Federal Claims.
The Defense Information Systems Agency's goal in developing its "SETI" contract was to build a vehicle for highly technical and innovative solutions.
DISA split that work away from Encore III, which is for more commodity-type IT services.
The higher-end work that often translates into higher margins attracted 35 bidders. But DISA initially just picked 14 for the Systems Engineering, Technology and Innovation contract.
As expected, several disappointed bidders filed protests with the Government Accountability Office. But more surprising is that all four protesters -- Solers, Technatomy, Novetta, and OGSystems -- prevailed at GAO, which told DISA to reconsider its evaluation and make new source selection decisions.
When Solers was added to the vehicle in mid-February, I expected the others to be named soon thereafter, but that hasn't happened. Novetta and Technatomy filed sealed complaints with the U.S. Court of Federal Claims earlier this month.
A redacted version of Novetta's complaint was released last week. Technatomy's complaint, which filed at the court after Novetta, has not been released yet.
At GAO, all four protesters were treated separately because their protests were just different enough that GAO didn't think it could bundle them into a single decision.
I'm not sure how it works at the Court of Federal Claims, but the two lawsuits have been assigned to the same judge.
No hearings have been scheduled yet.
A significant part of Novetta's complaint reiterates what they argued at GAO. They claim DISA's evaluation was inconsistent.
"Disparate evaluation treatment tainted this award decision in a manner that cannot be condoned by the court," the complaint states.
One of their main arguments is that the Technical Evaluation Board at DISA gave Novetta's proposal a high rating, but the Source Section Evaluation Board lowered those scores and rejected Novetta's bid.
When DISA was told to re-evaluate proposals by GAO, DISA only looked at one Novetta strength and applied what Novetta said is the "same circular logic that the GAO previously found to be unreasonable."
By focusing on a single strength, DISA didn't treat Novetta the same way it treated Solers. The agency allowed Solers to have two strengths under one factor but consolidated Novetta's strengths under the same factor.
DISA also continues to not follow the terms and conditions it set forth in the solicitation, Novetta argues.
Novetta also complains that DISA declined to open discussions and permit revisions to proposals.
"This procurement is valued at $7.5 billion, and there is no valid basis for the agency avoiding discussions here," Novetta writes. "In fact, making awards based on proposals that are now nearly two years old is fundamentally inconsistent with the purpose of these contract vehicles, which is to acquire "emerging," "critical," and "innovative" technologies."
Proposals for SETI were submitted in April 2017.
Novetta's complaint talks a lot about Solers, mostly by using the public GAO decision as the source. Novetta is comparing its proposal and how its evaluation was conducted to how Solers was treated.
Novetta is arguing in the complaint that Solers proposal was treated differently and more favorably than its proposal.
Given how often Solers is mentioned in the complaint, it is no surprise that Solers has filed as an intervenor in the Court of Federal Claims case. The company has a real interest in how the court rules. As an intervenor, Solers is in essence a co-defendant along with DISA.
Northrop Grumman and Booz Allen Hamilton, which were among the original winners of SETI, also have filed as intervenors.
In the Technatomy case, only Northrop has filed as an intervenor. Northrop has asked that one of its internal attorneys be granted assess to protected information in the case, but DISA opposes that saying there isn't a compelling reason. Northrop already has three outside attorneys on the case.
DISA is concerned about accidental disclosure of the protected information.
The Court of Federal Claims runs on a different calendar than GAO, so I'm not sure when this one will be resolved. Probably over the summer.
One positive note for the companies that hold the contract currently, Novetta at least has backed off its request for an injunction to stop DISA from using the SETI contract.
A footnote in the redacted complaint says that Novetta and DISA (or at least their attorneys) reached an agreement on March 1 "on an approach regarding performance under the awarded contracts that should obviate the need for Plaintiff (Novetta) to seek temporary or preliminary injunctive relief at this time."
It is unknown whether the same agreement has been reached with Technatomy. Novetta and Technatomy have not responded to requests for comment.