This CEO won't collect paycheck until shutdown ends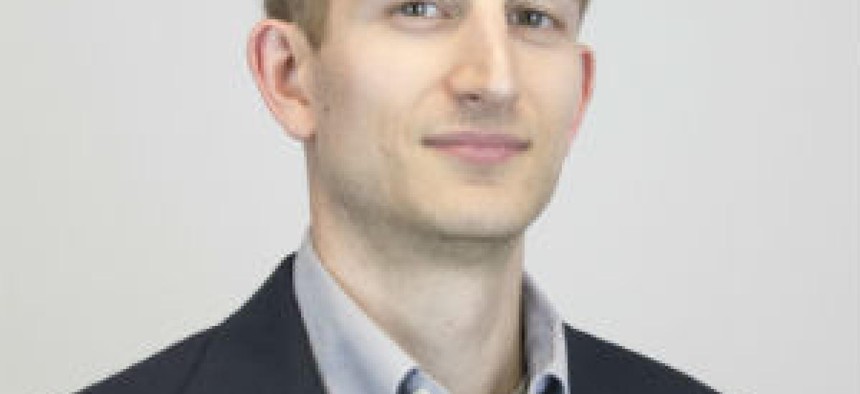 Moe Jafari, CEO of HumanTouch, a mid-size government contractor, has pledged to forego a paycheck until his employees affected by the partial government shutdown can get paid again.
Many government contractors are pulling out all the stops to keep their employees working as they await the end of the ongoing partial government shutdown now into week number four.
As Citizant's co-founder and CEO Alba Alemán said to me Monday, contractors and small businesses in particular are getting "super-creative" with how they are moving their workers around to different areas and using leave in order to keep them on the payroll.
And now the CEO of McLean, Virginia-based HumanTouch has added another move to that collection of steps. Moe Jafari, who founded the mid-tier government IT services company in 1998, will forgo his entire salary until this now-record shutdown ends and agencies re-open for business.
"When I first started the company, there was only one guy that ever went without a paycheck when payments were slow in the very early stages of the company and that was me," Jafari told me. "I signed up for the risk, my employees did not. They signed up in belief of me and what the company values and mission are."
I was not the only reporter to speak with Jafari about his decision as he spoke to WUSA-TV Channel 9 in a segment the station aired last night that you can watch below.
Jafari told me one of the ideas behind his message here is that while some circumstances are certainly beyond the company's and his control, some things can be.
"That's one of the things we're trying to impart… and we're doing the best we can," Jafari said. "Whatever (our employees) need assistance for, we'll help them through."
Jafari's decision is one move HumanTouch is making to keep its almost 200 employees , 17 of which have seen their projects halted due to the shutdown at several affected civilian agencies.
Its executive team will voluntarily take one day off per week until the shutdown is over to try and hold down overhead costs. That saved money will go into a cost fund that will cover salary and health benefits of those 17 employees.
Jafari said the affected workers include many in technical fields like cloud computing architecture,
Those employees have in the meantime been shifted to internal "pet projects" as they await the work they signed up for to start again, Jafari said.
"Now they're helping us look at some other components and keeping us moving internally… they're great people, they're picking up whatever they need to and helping out," Jafari said. "With maybe some really good fortune in the next few weeks, we'll keep them doing that, which may be more beneficial for us in the long run."
But similar to what Alemán said to me, Jafari sees the initial re-opening of government as only part of the beginning given the catchup work agencies and contractors will have to do in order to get things back to normal.
For one, there is the backlog of unpaid invoices for contract work being done during the shutdown, given the federal employees that usually handle that are on furlough. Include the lifting of stop-work orders that have been circulated and other business items both agencies and their industry partners have to handle when the government re-opens.
"Anytime you take 30 days off from anything, you can well imagine (that) there's going to be a lot of lost effort and knowledge that would have been in place without that stoppage," Jafari said. "Even if you start up tomorrow, you almost have another week to two weeks to even a month before you can really ramp everybody back on.
"It's not as simple as opening up the proverbial grocery store and just having people start coming in. There's a lot of things that go behind the scenes that have to get started up again."
The seemingly haphazard nature of a government shutdown is another item to consider based on Jafari's description of how industry feels it.
"Rather than just shutting down some of the programs that may not have as large an impact, it's usually just a single swoop of the hand that says 'stop,'" Jafari said. "And so everything gets stopped as opposed to a better process that may say 'Well maybe we can shut some of these components down and leave some of them open.'"