SAIC sheds light on how contractors feel shutdown pinch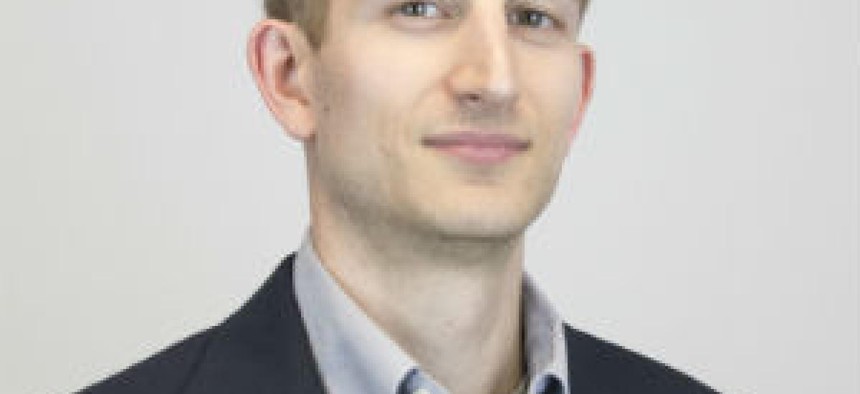 In the case of SAIC, a slight quarterly revenue hit may be a slight blip but what the company revealed Monday also illuminates what others in the market are likely experiencing.
Many government services contractors are already counting the cost of the ongoing partial government shutdown now in its third week with no obvious sign of ending anytime soon.
During their investor day presentation Monday in New York City, Science Applications International Corp. offered an early estimate on the pinch they are feeling in terms of revenue lost: $10 million per week.
In the context of a large publicly-held contractor, that may not seem a very significant number and especially compared to small and many medium-sized businesses who operate more on a paycheck-to-paycheck basis.  SAIC's revenue also is set to swell to nearly $6.5 billion in pro forma annual revenue through its pending merger with Engility.
But SAIC Chief Financial Officer Charles Mathis' description of what his company is facing in terms of waiting for the Homeland Security Department, NASA and other civilian agencies to re-open is playing out across industry.
"Going forward, if it continues that number could increase," Mathis said. "On the cash flow side, we've had more of an impact. Currently two of the larger departments are closed as far as payment goes."
Close to 380,000 federal civilian employees are furloughed as a result of the shutdown, including many personnel responsible for processing invoices to pay contractors for their work.
In the case of SAIC, Mathis said the company sees about $40 million-$50 million in payments delayed that they would otherwise have expected before its current fiscal year ends Feb. 1. A quick end to the shutdown would result in agencies quickly catching up on those payments though and a quick catch up on revenue lost, he added.
Stop-work orders to contractors have already started to trickle out from closed agencies, forcing businesses to be flexible in either having employees take paid time off or do other work that is not customer-facing.
But that loss of revenue and hence cash flow -- a key metric for all government services contractors -- adds up quickly. And as Mathis' comments point to: the longer the shutdown goes, the more catchup work agencies and their industry partners have to do as closed agencies re-open.
A second dynamic at play from the shutdown is disruptions to the procurement processes at closed agencies.
"Things are getting pushed out a little bit" in terms of some awards and submissions, SAIC Chief Operating Officer Nazzic Keene said Monday.
Two of the largest trade associations representing government contractors have called on Congress and the White House to re-open closed agencies soon.
In a letter sent Friday to House and Senate leaders for both political parties, Professional Services Council CEO David Berteau also highlighted the fact that unlike federal civilian employees, no one provides contractors with back pay to cover their layoffs.
"These contractors work side-by-side with their government counterparts, motivated by the same goals of public service and safety," Berteau wrote. "They deserve to be treated the same as their federal civilian counterparts. PSC urges Congress to provide the same redress for government contractors as it does for federal civilian employees."
"Essential science, space exploration, and air traffic control modernization work is being delayed, decreasing industry's ability to invest in our nation's future," Aerospace Industries Association CEO Eric Fanning said Dec. 22.
The Federal Aviation Administration is one of those closed agencies. AIA's statement cites affected programs there such as the Next Generation Air Transportation System also known as NextGen, a massive overhaul to modernize every aspect of air traffic control from communications to surveillance and IT systems that support those functions.