Change at the top made L3-Harris merger possible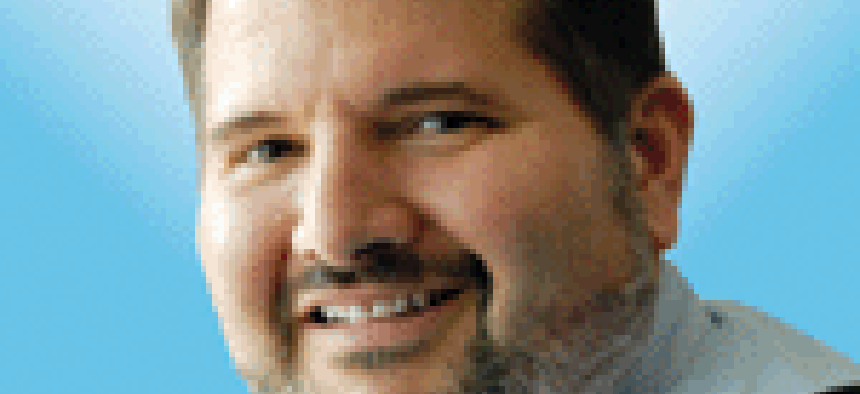 It took a leadership change to make the L3 Technologies-Harris Corp. mega-merger become a reality.
Harris first began exploring this true merger-of-equals in 2016 when Chairman, President and CEO Bill Brown began talking to the board about a possible combination with L3, according to a recent Securities and Exchange Commission filing that provides the backstory of the deal to create a $34 billion defense contractor.
Brown approached L3's then-Chairman and CEO Michael Strianese in the spring of 2017 for informal discussions but their talks didn't progress further.
But when this year started, Strianese retired and Chris Kubasik became L3's chief executive and president. Kubasik added the board chairman title in May.
By March 2018, Brown and Kubasik met in person and at this meeting, Brown shared his view of how the two companies could come together and how it would benefit shareholders, create more value and create a more competitive company.
Out of that meeting came a series of other meetings between management of both companies and committees of their boards to hash out details of a combination.
Those meetings took place over a series of months. In August, Brown told Kubasik over dinner that the Harris board supported the merger but wanted to make sure Kubasik would stay for three years as CEO and that Brown would remain as chair for three years.
In early September, L3's board added their support to those conditions.
At this point a lot of legal and financial advisers became involved as the nitty-gritty details were worked out. Among the issues were how to value the companies, compensation packages and other legal matters.
On Oct. 14, the companies announced their merger agreement. The deal is expected to close by the middle of 2019. The deal is still going through regulatory reviews.
While technical issues and financial considerations often drive these deals, the sense you get from reading the SEC filing is how important personalities play.
The descriptions of the conversations and the meetings seem to be as much about feeling out the other side as anything else. Brown and Kubasik shared their perspectives on the market, their strategies and management philosophies.
The Harris board wanted to meet Kubasik to get a better sense of his style and what his approach to business was.
It's not a stretch to think that if the personalities clashed or trust couldn't be established, this deal would have faltered.
Often companies talk about the importance of culture. As this filing makes clear, culture also extends to the highest levels of a company.