DOD reorgs to fuel cyber, AI and space opportunities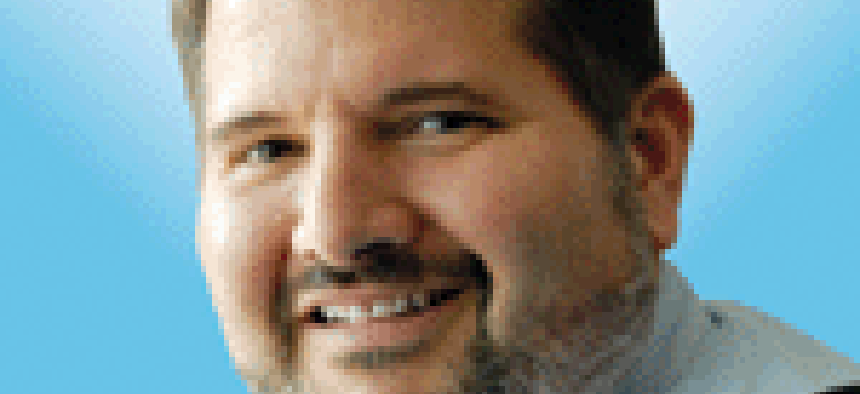 At the immixGroup's annual Government IT Sales Summit, analysts describe how several DOD reorganization efforts will fuel new opportunities in cyber, space and artificial intelligence.
Defense spending will be near its peak in fiscal year 2019 thanks in large part to a budget that was passed on time, and with Congress and President Trump in sync on most national security priorities.
But the market outlook isn't being driven just by more dollars but also by some fundamental changes going across the Defense Department, analysts said Thursday at the immixGroup annual Government IT Sales Summit.
Stephanie Meloni, manager in the immixGroup market intelligence group; and senior analyst Mark Wisinger described how organizational changes at DOD will fuel opportunities for IT vendors and contractors.
Among DOD's major changes is the creation of the Joint Artificial Intelligence Center and the Army Futures Command, the resurrection of the Space Command and the continued development of Cyber Command.
These structural changes don't affect technology priorities, Meloni said, which remained focused on modernization and leveraging emerging technologies such as artificial intelligence, machine learning and cybersecurity.
But those new organizations represent opportunities because they'll first need IT support to get up and running and then they'll also be avenues for more spending on projects and contracts.
Space Command, for instance, will largely be formed out of the Air Force's own space command organization, Meloni and Wisinger said.
Space Command could eventually control $13 billion in annual spending, they said.
The Joint Artificial Intelligence Center is just in its "embryonic stage," they said, and while currently it is based in the Pentagon, the expectation is that eventually there will be regional hubs.
One of the major priorities with many of these shifts is a focus on data -- collecting it, analyzing it and using it for better decisions.
For example: in the areas of intelligence, surveillance and reconnaissance, there is a need for fusing data and removing stovepipes.
That is one of the drivers behind JEDI, the Defense Department's $10 billion commercial cloud initiative. DOD wants to create what they have called a "data lake" that will enable better analysis and use of the data DOD has.
Cyber Command is spending about $40 million this year and is expected to reach $75 million next year and within a few years could see annual spending of $250 million, Meloni and Wisinger said.
No analysis of the defense market would be complete without looking at some upcoming contracts, and the biggest on the horizon is the Navy's Next Generation Enterprise Network.
Perspecta is the incumbent and just won an extension that pushes the current contract out to May 2020.
NGEN will different than the current contract. It has been split into two contracts, one for hardware and a much larger one for services and systems integration. Spending could be up to $1.5 billion a year with requirements around enterprise architecture, data center consolidation, storage, network security and C4ISR.
Another contract undergoing a major revision is the Air Force NetCents 2 Products contract which will expire in 2019. Rather than compete it as a traditional contract, the Air Force is using a blanket purchase agreement through the GSA schedule.
The result is that the BPA could have more primes and be open to more agencies beyond the Air Force. The Air Force also will make it a mandatory contract for Air Force hardware buys, the analysts said.
The emphasis from Meloni and Wisinger is that the market is shifting as DOD restructures key organizations. Vendors and IT contractors need to embrace those changes by bringing in emerging technologies and solutions that address customer pain points.