CACI & industry peers unfazed by midterm election, near-term budget outlook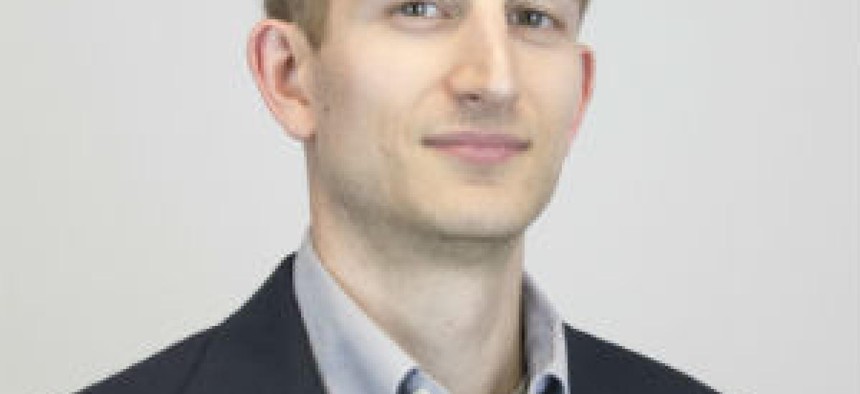 CACI International is the latest public government IT and services company to show lack of concern over the midterm election and what that could mean for budgets. Here is what they and their peers have said.
Government IT and professional services companies are by-and-large sounding unfazed by any and all possibilities arising out of the midterm elections Tuesday with respect to the budget outlook and any related impacts on industry.
During CACI International's fiscal first quarter earnings call Thursday, CEO Ken Asbury said the national security community's priorities and requirements loom too large to sway too much regardless of any change in which party controls Congress.
"I don't think just the simple change in perspective from one house of Congress to a different party is going to overwhelm the urgency at which the United States needs to reclaim certain intelligence and defensive capabilities," Asbury told analysts.
"What I'm optimistic about is really smart people know that we have to invest more in order to make sure that our country is safe and that our allies are protected. I think that will be more important than simple partisan politics."
Unfazed would also be an apt word to describe Asbury's perspective on the prospect of 5-percent cuts to every Cabinet department including Defense as President Trump last month suggested could happen.
As he pointed out, the Pentagon would still get a $700 billion budget under that scenario if it happens and Congress signs off on it. That is a far cry from the spending levels set under the Budget Control Act of 2013 that brought sequestration cuts.
"Either way, we're not talking about that much of the haircut," Asbury said. "A steady state budget of $700 billion is a very healthy market, if that's where it ends up at. And we'll have to see what happens on the civilian side of the ledger as a result of defense."
The optimism Asbury shares with other industry chief executives is also partly couched in the fact that the Defense Department started its current fiscal year on Oct. 1 with a full budget for the first time in almost a decade.
That departs from what became the norm of one short-term continuing resolution after another to avoid government shutdowns.
On Monday, Booz Allen Hamilton CEO Horacio Rozanski said in an earnings call that the on-time and full-year budget gave defense and intelligence agencies in particular "clarity and opportunity" to make longer-term investments as they "understand the mission, understand the priorities, feel supported to get things done and feel supported to invest."
And when considering any and all political and budget possibilities, Rozanski also said agencies and contractors have "in the last five years… learned to operate successfully with turbulence and with uncertainty and with moving pieces and with moving parts."
On Oct. 25, Leidos CEO Roger Krone also was straight-forward when speaking about the election and related budget picture for this current 2019 federal fiscal year that started Sept. 30.
"We will all be informed a little bit here in two weeks as we get through the election and we understand what the administration is going to do as they look beyond 2019 to 2020," Krone told analysts in an earnings call.
"The good news is we got a lot of bills passed at the end of fiscal year 2018. And so for many, many of our agencies, they've got certainty for 2019. So we don't have the CR overhang that we usually have. I think that will help, but we're trying to temper that enthusiasm with reality of how the budgeting process works for our customer."
Krone spoke of that reality somewhat when he explained the different spending patterns between that of defense and civilian even with raised spending caps on both ends under the current two-year budget agreement.