How small businesses can think through megadeal trend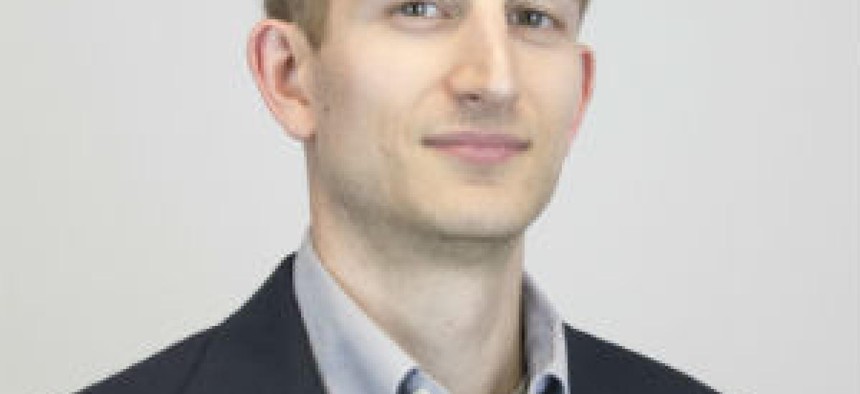 Even a cursory look at our coverage of the government market's merger-and-acquisition activity over the past two years could lead the casual observer to think this: the big are getting bigger.
Then of course there are those in the vast, somewhat opaque middle tier of the market looking to make that jump into the upper echelon through deals to add scale and new customer bases in hopes of creating a platform for further growth.
So how do small businesses navigate a world that seems to show deal after deal for size? Particularly in their own environment of set-aside contracts and the need to progress to full-and-open work to entice potential buyers if and when they wish to sell?
Erin Andrew, managing director of government contract lending at Live Oak Bank, said M&A transactions are certainly an option for small business contractors whose owners either want to exit or take their company into more full-and-open contracts that critical for the next phase of growth.
"Folks are realizing that small businesses make up a large part of the marketplace and that we need to identify and create strategies that aren't just fit for mid-market or larger companies but rather that fit the need and cost appetite for small businesses," Andrew told me.
Loan programs run by the Small Business Administration are starting to become more prominent as contractors with set-aside status look for options to try and fuel growth, she said. There is also the opportunity that good old-fashioned networking presents in finding someone in a similar situation and path.
"Sometimes if you can help a fellow government contractor who needs to exit… and at the same time you can also leverage past performance and in the long run save money and make a good business decision because you're going to get existing revenue, it's a win-win for everyone," Andrew said. "Folks are starting to understand the importance of making connections with those that have similar set-aside statuses."
Some would have otherwise thought they would have to stay in the small business arena, she said, but are now realizing they need to think about an exit or transaction opportunity earlier on.
And just because large companies come together to make even larger entities does not necessarily reduce the addressable market for small businesses. As Andrew pointed out, federal agencies still have small business prime contracting goals to work against, plus the various subcontracting goals that may be required in certain individual procurements.
"There are still going to be the same amount of opportunities regardless of who is doing the full-and-open work on the small business side," Andrew said. "There's probably even more pressure on some of the larger folks to make their small business goals from a subcontracting perspective as well."
There is also one additional tool companies of all shapes and sizes have to serve as a platform from which to grow from: incumbency and past performance. On average, nearly three-fourths of all government contracts go to the incumbent and some win rates at certain agencies exceed 90 percent for the current holder.
That past performance becomes even more prominent as contracting officers and other acquisition staffers retire out of the federal workforce. Andrew said small firms should not discount the option of acquiring a company with that past performance and especially at an agency with high incumbent win rates.
It is at least worth "looking into understanding if it's a better and a more cost-effective path that will allow you to grow much more quickly than if you just grow organically," Andrew said.
"You could try to win a lot of work and pay a lot from a business development perspective and not have anything to show for it. At least via an acquisition, you do have contracts, existing revenue and existing profits you are able to demonstrate."