An early glimpse at the L3-Harris plan of attack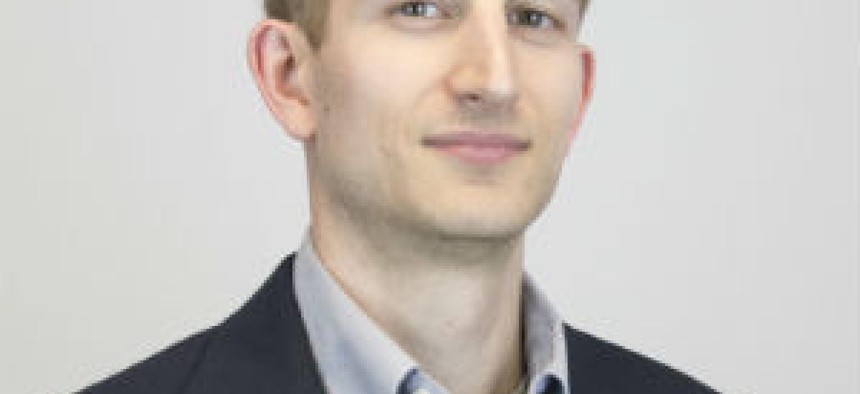 L3 Technologies and Harris Corp. believe they are better and stronger together as the "sixth prime" U.S. defense contractor that will be formed out of their current positions of eighth and 10th in scale respectively.
But while the merger is largely based in defense market opportunities, it also stands to present a more formidable player in the aviation arena after they close their combination and as the complex integration proceeds.
Here is how L3 CEO Chris Kubasik summed the combination up during a Monday morning call with analysts:
"Harris in air traffic management, where they are a leading supplier to the (Federal Aviation Administration's) next generation air traffic management system, and L3 in airport security, pilot training and avionics. Driven by the growth of global passenger traffic and rising infrastructure needs, these businesses are well-positioned to grow for many years to come."
Defending its (nondefense) territory
One immediate test of that scale thesis will come shortly after the deal's anticipated closure in the middle of next year. After that, the new "L3 Harris Technologies" will defend its largest nondefense contract with its largest customer outside of the Pentagon.
Harris has managed the Federal Aviation Administration's main telecommunications infrastructure since 2001 and L3 significantly grew its airport presence through the 2016 purchase of security checkpoint equipment scanner maker MacDonald Humfrey Automation.
The FAA is getting ready to undertake the $3.5 billion telecommunications recompete known as "FAA Enterprise Network Services" with an award anticipated in 2020, two years ahead of the current contract's expiration date.
James Bach, Bloomberg Intelligence federal IT analyst, told me Monday that even though the FAA piece is not the main driver behind this merger, the deal definitely can help Harris in its defense of that contract through synergies and pulling through L3's technology to make a stronger bid.
Enter in that competition a possible competitor such as Leidos, whose 2016 merger with the former Lockheed Martin IS&GS services business created a portfolio that Bach said "touched every part of the airport infrastructure" to include baggage inspection systems and other items right up to the security checkpoint area.
After that, the legacy IS&GS comes into focus as it brought to Leidos an FAA contract to help automate air traffic control management processes.
"The deal gives (L3 Harris) a more complete portfolio in that area, similar to how Leidos' acquisition of Lockheed IS&GS created a more holistic capability to address airport modernization 'from sidewalk to sky,' as Leidos puts it," said Joey Cresta, public sector IT analyst for Technology Business Research.
Amid other government market deals such as General Dynamics-CSRA and the formation of Perspecta, analysts have cautioned that acquirers can risk losing recompetes as management attention diverts to integration activities and away from business development functions.
Another key piece of business the Harris side of the equation brings to the combined entity is its place on the General Services Administration's $50 billion Enterprise Infrastructure Solutions contract for telecommunications equipment and services to federal agencies.
Harris is one of nine carriers on that 10-year vehicle awarded last year. A Harris spokesman told me Monday via email they "do not anticipate that the merger will impact our position" on the contract.
Now for the hard part: integration
Undertaking an integration after a merger of equals like this will be no easy task for L3 and Harris. Beyond the combined revenue, the larger company will have close to 51,000 employees that include nearly 22,500 engineers.
Then there are the decisions on leadership with only a few firm details in place so far. Harris CEO Bill Brown will lead the combined company as chairman and chief executive for two years with Kubasik as vice chairman, president and chief operating officer during that time.
Kubasik will then become CEO after two years and add the chairman role after three years. The board of directors will have 12 members, split equally between both companies.
Brown and Kubasik will also be co-chairman of the integration committee. Beyond that, nothing has been decided on the new company's operating structure or other executive leadership, of which Brown said in the Monday analyst call "will be named at a later date, reflecting the best of the best from both companies."
But both CEOs believe the companies are up to the task given their overall experience in M&A. L3 has been a serial acquirer since its 1997 launch and Harris has the integration of Exelis under its belt.
"In any transaction of this size, both integrating the company will be a challenge but also making sure that we keep our head down and all the teams keep their heads down, and execute against what our customers expect of us. So I think with Chris and I staying at the top of the company, investors should be reassured that we know exactly what to do here," Brown said on the call.
Market watchers have already highlighted organizational and cultural integration as a key item to watch. As analysts at Moody's Investors Service pointed out in a Tuesday report, L3 was once a holding company that viewed its business as a disaggregated portfolio of investments, hence its former name "L-3 Communications Holdings."
"L3's historically entrepreneurial culture benefited from a decentralized organizational structure with many mid-sized defense manufacturing businesses acquired over many years," the Moody's report says. "Harris' transformational merger with Exelis (in 2015), itself producing a portfolio with several mid-sized defense communications and electronics based business units. Both companies have had success with that structure."
That integration process in any megadeal like this or smaller-sized transaction also includes a focus on talent. Jon Barney, principal at Korn Ferry who advises companies in the government market, said his firm has found that 90 percent of successful deals focus on cultural and other people issues in the first 30 days post-close.
Management has to make sure the employee base is properly motivated and not distracted by transition activities, Barney said.
As he pointed out, many deals in the government contracting sector include companies that have already acquired or merged with other businesses in past years.
"It's easier to focus on the markets pieces and opportunities for collaboration," Barney said. "It takes an effort to be proactive and do this people piece beforehand.
"The ones that fail don't get into the people side of things until it's a problem, which can't be recovered."