3 trends reshaping the government cloud market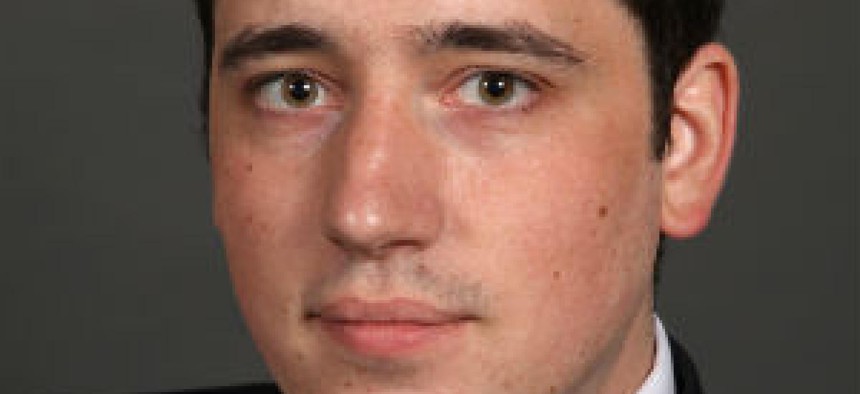 After years of hype, cloud-enabled government may finally arrive. Here are three trends to watch and the problem with JEDI.
After years of hype, cloud-enabled government may finally be arriving. There's plenty of anecdotal evidence to support that conclusion, from passing mentions at industry events all the way to the White House's public strategy for government modernization. As of earlier this month, analysis by Bloomberg Government has put some more quantitative heft behind the claim by projecting record-setting cloud purchasing by the end of fiscal 2018.
This is exciting news for anyone tracking the industry for the last few years, especially in light of the numerous false starts and setbacks we've seen in government cloud adoption. Just as importantly, it points to new opportunities and new ways of approaching customers in the space.
Customers are going to be more open to cloud-based solutions than before and being able to offer technology in the cloud will be increasingly important to retaining business that you already have. Customers who were once open to on-premise deployments may begin to look elsewhere. Industry needs to be flexible enough to pivot accordingly.
With that in mind, here are some trends and opportunity areas in cloud for fiscal 2019:
SaaS spending grows; infrastructure migrations continue. Between Cloud First becoming official policy as part of former U.S. CIO Vivek Kundra's 25 Point Plan in 2010 and today, most federal cloud spending has been on Infrastructure as a Service. Existing data and workloads are being migrated into the cloud, largely as part of the Data Center Optimization Initiative.
While that work looks set to continue, it doesn't fully explain the anticipated growth in cloud during the coming fiscal year. Instead, SaaS – especially for common business requirements like ERP, supply chain management, and financial/CPIC management – is likely to become more common in the federal space. Look for opportunities accordingly.
Success in the channel will require complementary and specialized offerings. A common theme in both IaaS and SaaS is market consolidation towards the hyperscale providers (Amazon, Microsoft, etc.). This has left other companies wondering how to compete.
The good news is the things that give you a competitive leg up right now, including territory knowledge, customer relationships and the ability to recommend, build and deliver unique solutions, will still be critical in the federal cloud channel.
To stay competitively viable here, think of yourself as a consulting partner and trusted advisor in the cloud. You know what your customers need, and you know the challenges presented by moving to the cloud. Bridging that gap will differentiate you from your competition.
Don't look to JEDI to solve all of DOD's cloud problems – yet. No discussion of fiscal 2019 federal cloud would be complete without a word on a DOD's JEDI procurement solicitation. There is a specific point in the recently-passed 2019 DOD appropriations bill, which forbids DOD from spending any appropriated funds on JEDI until the department provides Congress with more details. That includes both how DOD intends to measure spending and cost savings through cloud services, and how the DOD intends to ensure competition in a post-JEDI cloud world.
Even if these reports are mere formalities, they could point to a shifting timeline on JEDI's award. If the reports are taken more seriously than that, it could mean lengthy delays in the program's rollout. Don't assume that JEDI will be the final word in DOD cloud at the beginning of the fiscal year.
Now's the time to reevaluate cloud opportunities, adjust your strategy and position your company accordingly.