Oracle's JEDI protest takes aim at DOD's single-award justification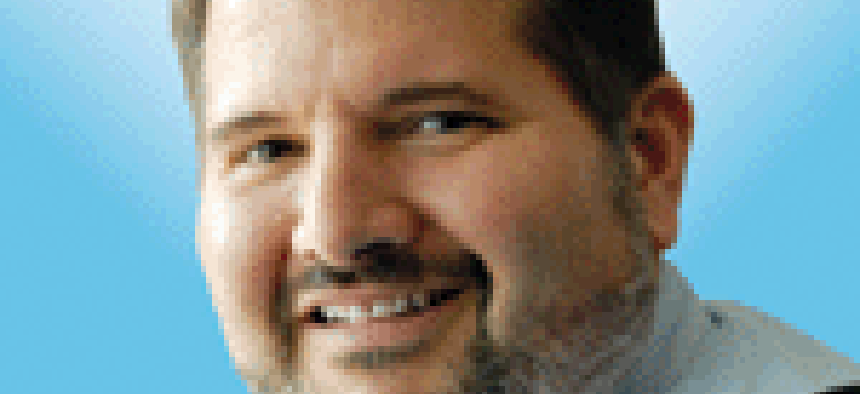 Oracle's protest of the JEDI contract targets what it calls shortcomings in DOD's justification for the $10 billion cloud contract.
One of the primary targets of Oracle's JEDI pre-award protest is the Defense Department's "determination and findings" document that justifies the strategy of a single award for the $10 billion cloud infrastructure contract.
It is also worth noting that the document was long missing and wasn't even sent to Congress when DOD sent its justification documents to lawmakers in May. DOD said at the time that it was still under development.
The so-called "D&F" document was released along with the final JEDI solicitation. But Oracle sees that document as raising just many questions as it answers.
Some of the key criticisms of the document leveled by Oracle:
It assumes DOD will get firm-fixed-price bids for technologies and offerings that haven't been developed yet.
Determinations required by the DOD contracting officer are missing, including the basis for a single award approach.
Bidders are required to provide a commercial catalog that will cover 10 years. That requirement contradicts DOD's stated goal of staying on the leading edge of technology.
The D&F says the contract will add offerings over time but there isn't a mechanism for DOD to determine whether the pricing is fair because there is no competition.
The filing reads like an indictment of DOD and its handling of JEDI. But it is important to remember that this is just one side of the story.
Oracle's overall thrust isn't much different than the complaints others have lodged against DOD's JEDI strategy. But what is different this time around is that the complaint is now made in legal terms. And that is what the Government Accountability Office will look at.
How do DOD's actions and decisions line up with Federal Acquisition Regulations?
Is DOD acting reasonably? Is DOD doing what they said they would do and is it documented?
I can't answer those questions. But as I said when Oracle first filed the protest, the company took on an Other Transaction Authority contract and won.
A procedural aspect worth noting is that Oracle's action only pumps the breaks slightly on JEDI. DOD can continue on its schedule and accept proposals. But while this protest or any other protest is pending, DOD cannot make an award. Rumors are that other protests are in the works.
Right now GAO has a November deadline for making a decision. That decision could support DOD's strategy or it could recommend that DOD go back to the drawing board or just make some tweaks.
It'll be awhile before we have an answer.