How Alion's MacB deal fits into the notion of scale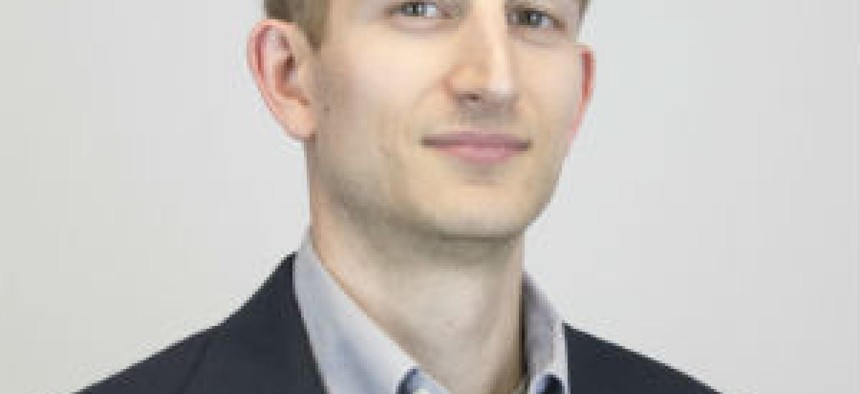 Alion Science and Technology pulled the trigger for scale and wider customer reach in its deal to acquire fellow defense IT services company MacAulay-Brown and will achieve part of that goal initially upon closure, according to credit analyst firm Moody's Investors Service.
Before MacB, Alion's top line stood at $800 million for the 12-month period ended March 31, 2018. The addition of MacB announced Aug. 2 pushes Alion toward the upper end of the middle tier of government services at $1.1 billion in revenue on a pro forma basis, Moody's analysts wrote in a report issued Friday.
That scale boost also comes with more ability to take billable overhead costs to customers down across a wider base of contracts and agencies to gain more solid footing against larger peers, Moody's said.
In Alion's announcement, the company also included an increased footprint in electronic warfare and artificial intelligence among the rationale of what MacB will bring.
MacB's addition "fits Alion's market re-positioning and plan to aggressively pursue defense technology and system modernization opportunities on more challenging and lucrative programs," Moody's senior analyst Bruce Herskovics said in the firm's Friday report.
"The acquisition expands Alion toward the U.S. Air Force, U.S. intelligence and U.S. special forces communities, brings margin enhancing single award/fixed price contracts, and boosts technical qualifications for services related to electronic warfare, cybersecurity and data analytics," Herskovics added.
This notion of increased scale and spreading costs around that base has driven deals of all shapes and sizes across the government IT and professional services landscape in the past two years amid rising defense budgets and attention on modernization of IT systems for agencies.
General Dynamics' move for CSRA in April and Leidos' merger with the former Lockheed Martin information systems and global solutions business two years ago are the blockbuster deals that fit into that thesis. Add the June creation of Perspecta through the three-way merger of DXC Technology's federal business with Vencore and KeyPoint.
Behind these megadeals and other smaller transactions -- relatively speaking of course -- is the idea that scale not only brings cost advantages in bids for large contracts but brings wider capability and service offerings to customers for highly-technical, complex IT projects.
Not every government services company shares that thesis publicly. Many competitors of GD and Leidos have said that they view filling technology, service or customer gaps as their rationale in any acquisition as opposed to scale for its own sake.