Why stopping DOD's single-award JEDI cloud strategy will be so hard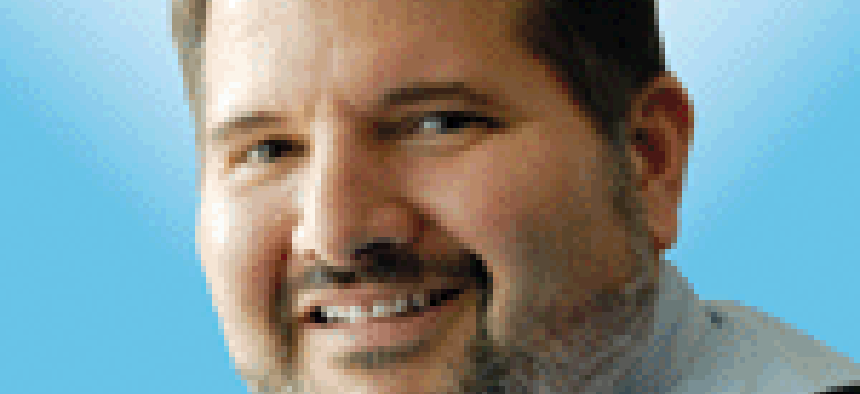 The Defense Department has a long history of using single-award IDIQ contracts. That is why stopping its single-award strategy for the JEDI cloud contract might be impossible.
When the Defense Department filed a report justifying its strategy to Congress for the JEDI cloud contract, it did not address requirements described in the Federal Acquisition Regulation to justify a single versus multiple award.
DOD said that document was still under development and would be completed before the final solicitation for the potential 10-year, $10 billion Joint Enterprise Defense Infrastructure contract is released.
By coincidence, a recent Government Accountability Office report may have offered DOD some ammunition in their argument that JEDI should be a single award contract.
At the behest of Congress, GAO studied DOD's use of indefinite delivery, indefinite quantity contracts or so-called IDIQs.
About 40 percent of DOD's annual contract spending goes through task order contracts. GAO looked at fiscal years 2015 through 17.
In each fiscal year during that period, DOD awarded more than 9,000 IDIQ contracts and the majority were single awards.
In fiscal 2017, there were 9,754 IDIQ contracts and of those 6,262 were competed as single-award IDIQ contracts.
From there, 2,069 were not competed single awards and 1,423 were multiple-award. The single-award contracts had $71.4 billion in task orders, while $34.2 billion in orders went through multiple-award contracts.
GAO notes that the FAR states a general preference for multiple-award IDIQs but also states that there are "times this approach should not be used."
What's the significance here for JEDI? If you look at GAO's numbers, it is clear that DOD is well-versed at justifying single-award IDIQs. You could almost argue that single-awards are the department's preference.
DOD told GAO they rely on subpart 16.5 of the FAR for guidance on when to establish a single-award versus a multiple-award contract. That section of the regulation governs IDIQ contracts.
In reading through it, the preference is clear for multiple award contracts but there is a list of six reasons why a single-award IDIQ is justified.
Though the DOD report to Congress didn't line up with the FAR exceptions, the department does mention several reasons in its report to Congress that would fit more than one of the justifications.
No. 6 on the FAR list of exceptions is that a multiple award contract would not be in the best interest of the government. A nice broad bucket.
From reading DOD's justification to Congress, this is the exception they will likely rely on.
In that report, DOD complains about delays in fielding cloud technologies. Competing each task order under a multiple-award IDIQ would be too slow, DOD writes.
"That pace could prevent DOD from rapidly delivering new capabilities and improved effectiveness to the warfighter that enterprise-level cloud computing can enable," the report states.
Sounds like an argument for the "best interest" of the government to me.
Cost factors are another exception in the FAR, and here too DOD writes to Congress that the investment required for multiple companies to qualify for JEDI would add unjustified expense.
But DOD will have to be much more specific and detailed than they were in their report to Congress for the justification document to pass muster under the FAR. Those requirements are set out in Subpart 1.7
Once the final RFP is released, I think we should be prepared for some protests attacking the solicitation and the single-award strategy. But having read the report to Congress and compared it against the FAR, winning that protest will be a challenge. GAO gives agencies a lot of latitude.
But where DOD can stumble is if they don't provide the detailed justification that the FAR requires. GAO is going to want to see details that justify the single-award decision.
Others might disagree with the approach, but just disagreeing isn't enough to overturn the decision.