CACI withdraws bid for CSRA, path clears for General Dynamics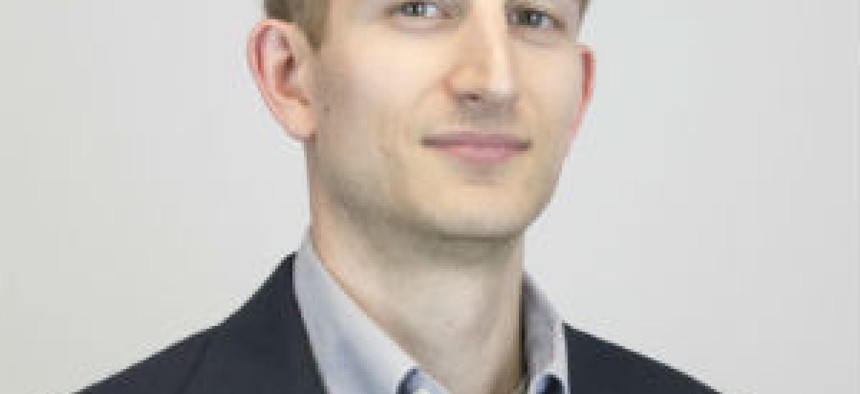 CACI International said Wednesday it has withdrawn $7.2 billion cash-and-stock offer for CSRA on Wednesday to end a bidding war against General Dynamics.
The withdrawal of CACI's proposal comes nearly a week after it sought to top General Dynamics' offer for CSRA with the $44.00 per share cash-and-stock offer. General Dynamics then raised its all-cash bid to $6.9 billion, or $41.25 per share, from the original offer of $6.8 billion, or $40.75 per share.
CSRA's board of directors has long preferred General Dynamics' all-cash offer both during this recent public takeover battle and the private auction before they announced their combination Feb. 12. Analysts were skeptical that CACI could match General Dynamics' less riskier bid given how CACI's long-term debt would have risen and the 7-percent decline in CACI's stock the day after it made the offer.
During that year-long auction process, CSRA received three offers in total from General Dynamics and CACI, plus another cash-and-stock offer from an unnamed "Company B" that sources have identified as Science Applications International Corp.
"CACI continues to believe that CACI and CSRA would be the superior strategic and financial business combination," CACI CEO Ken Asbury said in a statement. "The potential for such a high value and transformational transaction certainly warranted our pursuit of this unique opportunity. We will continue our aggressive pursuit of strategic opportunities, judiciously and without engaging in auctions at uneconomic levels."
General Dynamics' tender offer for shares of CSRA expires April 2 at 11:59 p.m. Eastern time and their combination creates a top-two government IT contractor amid expectations of growth in defense and federal technology spending.
The combination of General Dynamics' IT services business and CSRA is projected to be a $9.9 billion-revenue entity, second only to Leidos on annual sales. Analysts have touted CSRA's partnerships with commercial IT companies and mix of high-margin contracts as making it an attractive takeover candidate.
CACI has been one of the most active acquirers in government services since its founding in 1962 with 67 deals closed over that time. Most of those have been capability-based but the contractor has recently made larger moves such as the $820 million buy of Six3 Systems in 2013 and the $550 million purchase of the former L-3 National Security Solutions business nearly three years later.
"We will continue to evaluate new opportunities to grow our business in ways consistent with our disciplined approach to (mergers and acquisitions) and the capture of major programs," Asbury said. "We are very confident in our time-tested business strategy to bring our unique, innovative, value-add capabilities to our customers and marketplace, and our commitment to increase shareholder value."