3 ways to get ROI on your marketing spend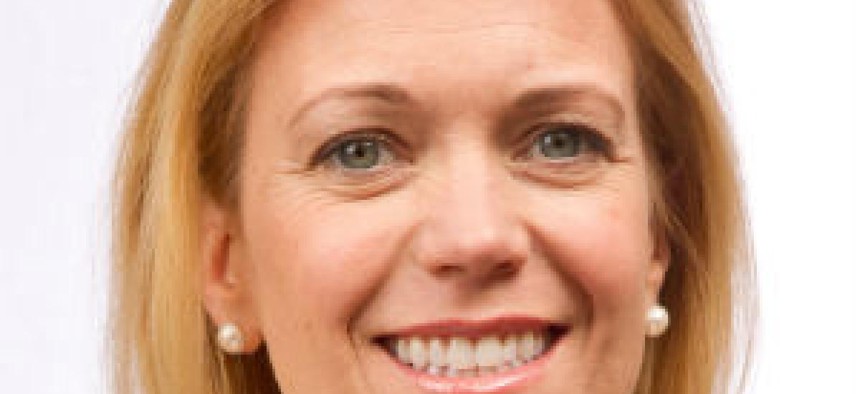 How do the strongest growers in the market invest in marketing and get a real return on investment? Expert Elizabeth Harr explains why.
The world of government contracting has become more complex and dynamic. Not only is there greater competition for government business, but there is also a much broader array of marketing strategies and approaches firms can use -- ranging from old-school tactics to the latest digital technologies. But not all of these strategies offer the same marketing return on investment.
To help contractors choose the strategies that will deliver the greatest return on investment in terms of resources and effort, the Hinge Research Institute recently surveyed 91 government contracting firms ranging from small to large players in the government services community.
Our 2018 High Growth Study was specifically designed to identify the strategies used by high-growth contracting firms that delivered the greatest marketing ROI, in both dollars and effort. We categorize high-growth firms as those firms whose average yearly growth rate is at least 20 percent.
In analyzing the results of this study, three macro-level marketing strategies emerged.
1. Conduct more frequent research.
There is a widely-held belief that government buyers are fairly a monolithic group with an inflexible set of decision making criteria -- contracts. The data from our survey, however, shows that the highest-growing firms don't make this assumption.
To the contrary, they are 72 percent more likely to conduct frequent research (at least annually) on their customers' evolving needs and the state of the market. The insights they gain from this research allow them to make more informed strategic marketing decisions, resulting in a greater return on marketing investment.
High-growth firms also reported that that their two greatest marketing priorities were making their firms more visible and differentiated within their markets. And of course one of the most effective ways do so is by fully understanding one's audiences so that visibility is relevant visibility, which is why the firms identified developing stronger buyer personas among their top 10 priorities.
2. Make the firm's expertise more visible. 
Our survey also sought to understand what High-Growth firms saw as their greatest threats. The two of the top three threats are related to the competition, with the other being a shortage of top talent.
To beat the competition, High-Growth firms do not simply rely on the laurels of contract vehicles and teaming partners. Instead, they work to differentiate themselves by making their expertise more widely known to buyers.
What's more, we know from other research we have conducted that to attract talent, a firm needs to be seen as a leading expert in its market space. When a firm makes its expertise visible, it's also sending a message to prospective employees that by joining the firm, they will be groomed as visible experts themselves.
3. Invest in maximizing the firm's digital presence.
High-growth firms place a greater emphasis on maximizing their marketing mix in general, and specifically on improving their digital presence. Looking more closely at the data in Figure 2, at least four of high-growth firms' most important marketing priorities center on either getting the right mix of digital and traditional marketing, or focusing only on digital.
One of the most striking observations is how much emphasis high-growth firms place on upgrading their websites. Our research found that almost three times as many high-growth firms prioritize doing upkeep and upgrades to their website. They're also significantly more likely than no-growth firms to prioritize social media marketing (41 percent vs. 27 percent) and building content calendars for their marketing programs (35 percent vs. 18 percent).
For better marketing ROI, use High-Growth strategies
The survey data reveal several distinct differences between high-growth firms and their no-growth counterparts -- all of which hold clues for firms that want to accelerate their growth. High-growth firms don't take anything for granted -- whether in terms of understanding their clients and market, ensuring that their expertise is highly visible in the market, or the strength of their digital presence.
If your firm is not already a high-growth performer, there's no time like the present to start implementing these strategies today.