Inside the protests that failed to bring down SSA's $7.8B IT contract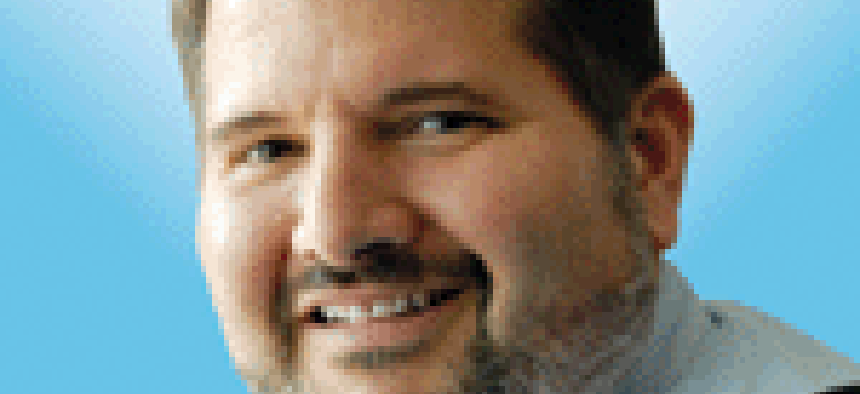 Protesters targeted CGI's Healthcare.gov work and Leidos' merger with Lockheed Martin's IT business as weaknesses but failed to convince GAO that there was a problem with Social Security's $7.8 billion contract award.
There is a lot in the now public Government Accountability Office decision to deny protests by Accenture, CSRA and DXC Technology over a multi-billion dollar contract award to three of their competitors.
Leidos, CGI Federal and Northrop Grumman all won spots last year on the Social Security Administration's $7.8 billion IT Support Services Contract known as ITSSC.
I reported earlier about GAO denying the protests but the decision was just released this week.
It is long and detailed, but two things jumped out at me:
CGI's infamous HealthCare.gov project came up as part of one of its contract references.
Protesters raised questions about Leidos' 2016 merger with Lockheed Martin's IT business.
In their proposals, bidders submitted three contract references and for one of its submissions, CGI used the Enterprise System Development contract it holds with the Centers for Medicaid and Medicare Services. It was under that contract that CGI won a $209 million task order to develop Healthcare.gov.
As is well-known in the market, the Healthcare.gov project went south for CGI and twork on the portal was turned over to Accenture.
In its proposal, CGI did not shy away from the Healthcare.gov task order and included a discussion in its proposal of the problems it encountered. SSA received past performance questionnaires from CMS for five ESD task orders but not the Healthcare.gov task order, according to GAO.
SSA based its evaluation of CGI's performance on the ESD contract on the five questionnaires and did not ask for more information on other task orders. For this contract, SSA graded CGI's performance as "Very Good."
DXC and Accenture went ballistic -- or "vigorously" disputed as GAO put it -- over the positive rating for CGI. The protest argued SSA ignored CGI's problems with Healthcare.gov, which they said were common knowledge. Protesters said there were GAO reports, CMS reports, media coverage and congressional hearings outlining the problems.
But in the five questionnaires submitted, CGI received stellar views: always on budget, stability of key personnel, receptive and no issues in meeting deadlines or providing reports.
GAO wrote that "even were we to assume that the agency had or should have had knowledge of CGI's performance of the Healthcare.gov task order, in assessing past performance, it is proper for the agency's evaluation to reflect the totality of an offeror's prior contract performance, and an agency may reasonably assign a satisfactory rating to an offeror despite the fact that portions of its prior performance may have been unsatisfactory."
So Healthcare.gov might have been a problem child for CGI. But its performance for CMS was strong overall.
Those findings were consistent with CGI's past performance reference on another contract with the California Franchise Tax Board. The tax board told SSA that they would hire CGI again.
Accenture and CSRA also went after Leidos and its merger with Lockheed Martin's IT business. Lockheed submitted its bid for the SSA contract on May 11, 2016, three months before the transaction with Leidos had closed. Leidos explained in their proposal what would happen as part of the transition after the acquisition closed.
SSA accepted the explanation and found that the transaction wouldn't have an impact on Leidos' ability to perform on the contract.
Accenture and CSRA claimed that SSA didn't independently analyze the statements from Lockheed and Leidos. One of their arguments was that the entity that submitted the proposal no longer exists.
But GAO found that CSRA and Accenture did not back up their argument and that Lockheed's proposals explained how the two companies would come together post-merger.
Interestingly, Leidos has once lost a bid protest because GAO supported the Army Corps of Engineers' contention that making an award to Leidos during the merger with Lockheed would be too risky.
But the big difference is that it was an agency making the call and not a protester making the argument.
There were other points in the decision about price evaluations, unequal discussions and best value determinations. GAO rejected those as well. But CGI and the Leidos-Lockheed merger were the ones that stood out as a different from the usual protest fare.