Contractor confidence hits a high point for 2018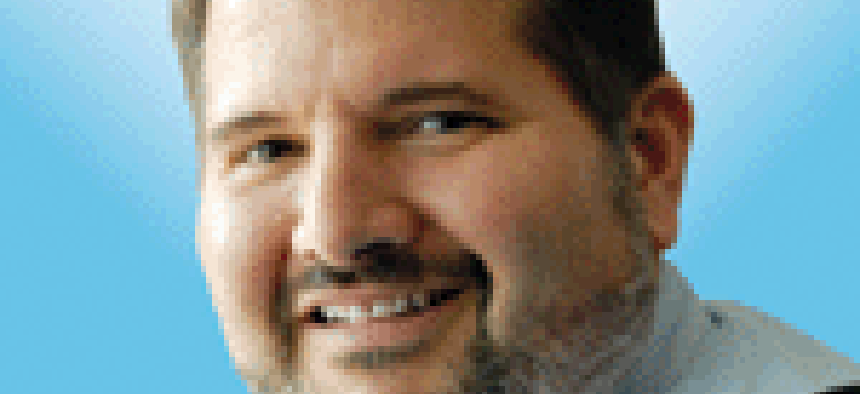 The results of our latest Contractor Confidence Index show spirits are high in the market as our latest WT Insider Report looks at what's ahead in 2018 for IT modernization, cloud computing and customer challenges.
The future indeed looks bright to government contractors.
That is the overwhelming sentiment we found in our latest Contractor Confidence Index survey.
More than 200 people took the survey in January to share their thoughts on where the market is headed and the growth prospects is expect over next 12 months.
The result is a Contractor Confidence Index of 122.1 -- the highest level we have seen since we launched the survey in first quarter of 2015.
This survey is the heart of our newest Washington Technology Insider Report: "The 2018 Contractor Confidence Index & Market Outlook."
WT Insider Reports are available exclusively for WT Insiders. If you are not a member, click here for information on how to join.
We previously conducted the Contractor Confidence Index survey every quarter and frankly, I think we were wearing people out with the survey every three months.
We've now switched to an annual survey and included more questions to get a more detailed look what contractors see ahead.
And as I said, the outlook is very positive.
The Contractor Confidence Index held relatively steady during the Obama administration as the index bounced up and down around the base 100 level set by the first survey. But with a more "pro-business" stance by the Trump administration, the Index jumped up considerably from 98.3 in the last survey of the Obama administration to 113.8 in the first survey under President Trump.
The Index took a couple of dips after that as it got down to 102.2 in the third quarter of 2017 but then rocketed to 122.1 in 2018.
Other questions around growth prospects, job satisfaction, and investments also showed an uptick.
In our expanded portion of the survey, we asked about new technologies, IT modernization and customer challenges.
One of the findings I found interesting was that nearly a quarter of respondents said they sell nothing through an "as-a-service" business model. Another 30 percent said that only 1-25 percent of their business is offered as a service.
But more than 61 percent said they expect customers to buy more as-a-service offerings going forward.
That's quite a delta and tells me either folks need to move in that direction or they can expect to be marginalized.
Supporting that was another finding in which respondents said that around 73 percent of their customers were showing either growing interest in cloud computing (41.2 percent) or cloud computing was a top priority (32.16 percent).
That emphasizes a direction the market is headed that can't be ignored.
Regarding IT modernization and the Modernizing Government Technology Act, we found that many contractors believe their customers are either unaware of the new law (32.2 percent) or their customers are waiting for senior management to provide guidance (40 percent).
Only 8.3 percent of contractors said their customer have already established plans.
This is just a sampling of some of our findings. I urge you to download the report. I think it'll give you a valuable perspective on what is happening in the market. This is the 18th Insider Report we have published since we launched the WT Insider member program in 2015.
We have three more slated for 2018. Our goal is to bring you unique and valuable insights into today's market to help you be more successful and grow your business.
If you aren't a member, click here for information on how to join and to learn of the many benefits of membership.