New details show evolution of massive DOD cloud initiative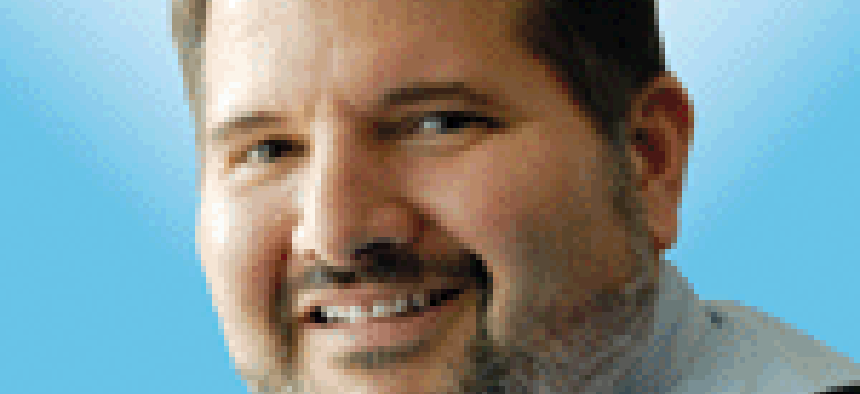 In a new memo, the Defense Department offers some hope for cloud service providers looking for a more open competition for a cloud initiative that could be worth billions.
A few more details are trickling out about the Defense Department's evolving strategy to field a massive cloud infrastructure initiative.
And the reaction I am hearing from industry sources has been mixed.
Jeff Davis, director of press operations at DOD, told me that some of the recent shuffling is a way of ensuring that the project brings a cultural change at the department.
The cloud initiative could be worth billions of dollars.
"We already have a lot of clouds," Davis said. "But this change requires a cultural shift in how we manage, how we lead and how we use information."
That was the primary reason for removing Pentagon acquisition chief Ellen Lord as the chairman of the Cloud Executive Steering Committees, Davis said. Lord is the defense undersecretary for acquisition, technology and logistics.
In a Jan. 4 memo, Deputy Defense Secretary Patrick Shanahan said that Jay Gibson, deputy chief management officer, would chair the group going forward. Lord would no longer serve in the group but her office will support the effort.
A Jan. 8 memo offers more details about what Shanahan is describing as a two-phase approach.
"Phase one will leverage cloud technology to strengthen and streamline commercial operations within the department," he wrote.
The goal in phase one is to maximize security, "building clouds that can scale effectively to meet department demand."
That phrase -- "building clouds that can scale" -- was heartening to Sam Gordy, general manager of IBM Federal.
"Clearly, Shanahan is signaling a shift from the 'award it all to one vendor' approach," Gordy told me via email.
In earlier communications, Shanahan said DOD would pick a single contractor following a competition. Because of language in a request for proposals, many in industry felt the work was being shaped in favor of Amazon Web Services.
The change means that there will be ongoing competition, Gordy said.
For phase two, Shanahan talks about identifying requirements for cloud support for both intelligence and military operations.
"This statement is recognition on Shanahan's part… that different clouds are optimized for different workload performance," Gordy said. "A single cloud solution would never be the right answer."
DOD spokesman Davis told me that the department is still trying to determine if it will make a single award or a multiple award.
"That is still to be determined," he said. "We need to better understand the requirement."
The memo mentions establishing common standards and Davis said this will ensure that "as we compare bids, we are truly comparing apples to apples."
In the Jan. 8 memo, Shanahan said that Gibson would name a Cloud Computing Program Manager. Gibson also will establish a budget line item and allocate civilian and military billets to support the effort.
The initial acquisition strategy will start "small and employee an iterative process as the department explores how to leverage cloud technology to lower costs, improve performance, and increase lethality," Shanahan wrote.
While Gordy cheered the memo, another industry source expressed skepticism. The source thinks the memo may only be a smoke screen and that DOD is trying to move forward quickly.
"Everything I'm hearing is that they are still full steam ahead to rush this through before more daylight gets cast on it," the source said.
Still to come is an as yet unscheduled industry day and a solicitation. Considering the potential billions at stake, it might be hard to keep this contract out of the headlines.
Another change with the program is its name. The JEDI name apparently is gone. Bloomberg reports Shanahan issued and then pulled back a memo on Jan. 4 that created a Central Cloud Computing Program Office, or C3PO that would acquire the Joint Enterprise Defense Infrastructure JEDI cloud.
But that memo was quickly pulled back, according to Bloomberg.
In the Jan. 8 mmo, the office is called the more pedestrian Cloud Computing Program Manager or CCPM. The name JEDI does not appear in the memo.
I suppose it was a metaphor too far, far away for the DOD bureaucracy.