What conference agendas say about market trends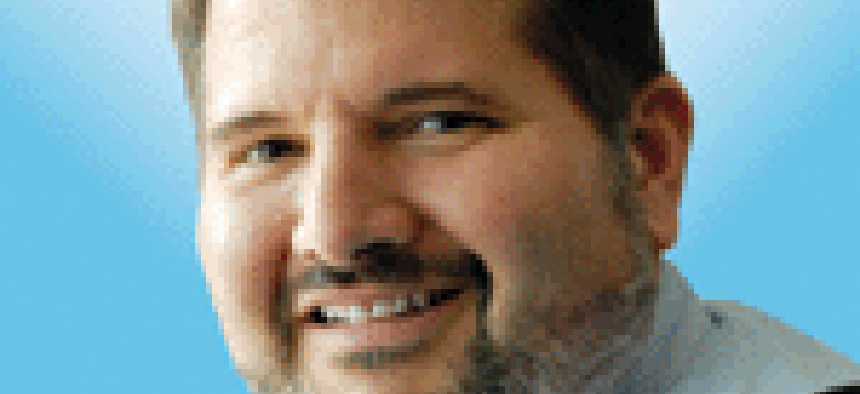 Want to know what is hot in today's market? Take a look at conference agendas. The ImmixGroup Government Sales Summit sees a future that will be shaped by the cloud, the internet of Things and artificial intelligence. Also don't forget about cyber and IT modernization.
It's an interesting exercise to look at conference agendas and especially the conferences that are held year after year.
The topics these conferences cover and how they change from year to year can give you insights on what is important in the market and where it might be headed.
The annual ImmixGroup Government Sales Summit is a prime example. The event this Thursday has sessions where Immix analysts take deep dives into the defense and civilian markets.
And given Immix's position as a value-added distributor there also are sessions on the nuts and bolts of the market -- fundamentals of selling to the federal government; selling to state, local and education; marketing for value and results; and updates on contracts and procurements.
Those are bread and butter type of sessions. Think of them as the block-and-tackle perspectives you need to master to be really good at the game.
But there are other sessions that dive deeper into what Immix sees as emerging topics, ones that have the potential to capture mindshare going forward.
I'll moderate one of those sessions: The Intelligent Edge, evolving the cloud and the user experience. My panelists -- Ian Doyle of IBM and Ashish Parikh of Immix's parent company Arrow Electronics -- will talk about the potential benefits of pushing more computing power to the edges of the network. What does this mean and what are the implications?
In a similar vein, there are sessions on the internet of things, and artificial intelligence. These technologies and concepts are just now beginning to impact the market.
Another session will dive into IT modernization. There have been a lot of effort but agencies are still spending 75 percent of their IT budgets on maintaining legacy infrastructures.
Why is that? What are the challenges and roadblocks that need to be overcome? The panel features Kirit Amin, CIO from the U.S. International Trade Commission; Christine Calvosa, acting CIO at the FCC; Chuck Svoboda from Red Hat; and Juliana Vida from Gartner.
What I like about the variety of sessions at the Immix event is that the focus isn't just on what is hot and important today but where the market is headed.
While there will be plenty of talk about current conditions and policy initiatives, most of the topics are ones that represent sustainable areas of opportunity for several years to come. These include the cloud, IT modernization, cybersecurity, the Internet of Things, artificial intelligence and government transformation.
These topics have been around for awhile but are just at the beginning of the maturity process. Some are still in the hype phase.
Another thing I like is the midday keynote -- Scott Parazynski, a former NASA astronaut and the CEO of Fluidity Technologies. He's also climbed Mount Everest. He's written a book, The Sky Below: A True Story of Summits, Space and Speed.
I expect something there that will be a mixture of motivational speaking and really cool tech.