Integration work steams ahead at the new CenturyLink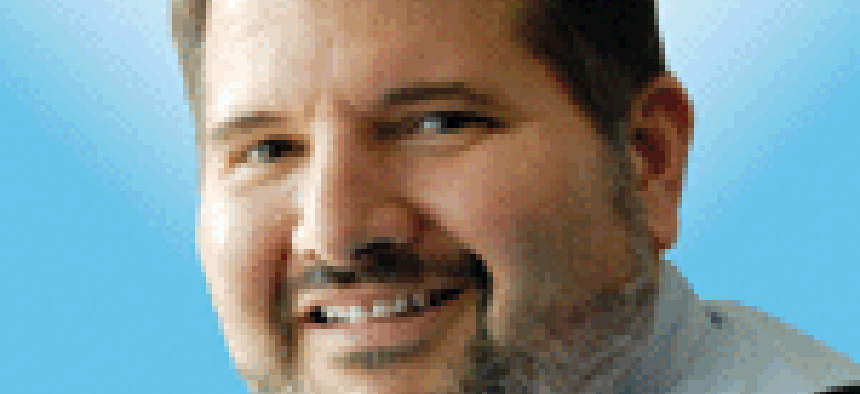 A year in the making, the merger of CenturyLink and Level 3 closed Nov. 1 and the integration of the federal team is well underway.
David Young, a heritage Level 3 executive, was named in July to be regional vice president of strategic government markets, which puts him in charge of the combined company's federal business.
David Young, CenturyLink regional VP of strategic government markets
The integration process started at the top. Last month, Young picked his senior leadership team. Though he declined to name names, he did explain that the CenturyLink public sector group will be structured around five customer facing units:
Intelligence
Defense
Civilian
Research and Education, which will provide the backbone infrastructure that connects universities and government research labs for example.
Defense Industrial Base. Think major defense contractors down to small businesses that need access to bandwidth and secure network connection to serve customer needs.
Young said he's also stood up three groups that cut across the organization:
Strategy, business development and capture activities.
A technical organizations that houses functions such as solution architects
A program management organization that focuses on delivery.
In all, he'll have a team of eight reporting up to him. The combined company also has 700 people dedicated to the federal market, Young said.
Over the coming weeks, the management team will pick the leaders on the next tiers down. That process will be complete by the end of the year.
"From now to the end of the year, it is business as usual," he said. The CenturyLink and Level 3 teams will be closing out their year-end business.
"But by the start of 2018, everyone will know what their roles will be," Young said.
There will still be plenty of work to do after that though. The company will need to consolidate contracts that both held or novate contracts that Level 3 held on its own.
The biggest contract to consolidate will be the General Services Administration's $50 billion Enterprise Infrastructure Solutions contract. CenturyLink and Level 3 were among 10 winners of that contract.
But just because both won, that doesn't mean their contracts are identical. "Each contract is unique," Young said.
CenturyLink will go through a process of identifying all the differences. "We'll look at all the nuances and that will eventually lead to discussions with GSA on how to consolidate," he said.
The process is common in the government market. But what makes this situation a little more complicated is that the merger and the award of the contract happened so close together, Young said.
Both companies also hold the $4.3 billion DISA Global Network Services contract that was awarded in 2015. That will also will likely go through a consolidation process.
Young said the integration process will be helped along by the fact that while they have shared customers, the customers are often buying different things from each company.
Level 3 is probably strongest in providing optical and Internet Protocol backbone services, while CenturyLink is strong with hybrid networks and cloud solutions.
Combining the two companies means that customers will only have to manage a single contractor team and not two, Young said.
Young already has the account teams working together so customers should see that benefit right away.
And he's been talking to a lot of customers himself. Ten on the first day the deal closed, Nov. 1. Much of the conversations have been about maintaining diversity of networks and other benefits of the new company.
Moving forward, Young said he is awaiting word on whether the company will secure a spot on Alliant 2. CenturyLink had submitted a bid for that large IDIQ contract.
They also will continue to build out the company's enterprise offerings. Globally, CenturyLink is now the No. 2 provider of enterprise services after AT&T.
"This merger really was about a commitment to the enterprise marketplace," he said.
That commitment started at the top of CenturyLink and Level 3 but it permeates down through the organization, including federal, he said.