DISA snubs incumbents with $17.5B Encore III awards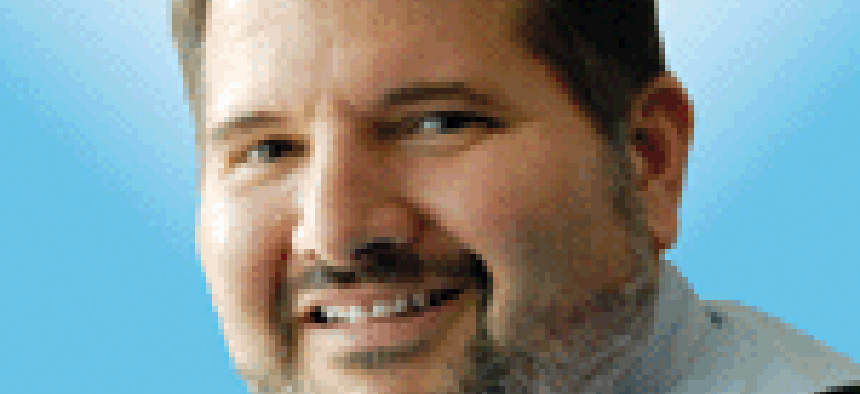 Multiple incumbents came up empty in their quest to win spots on DISA's $17.5 billion Encore III vehicle. Can protests be far behind?
The Defense Information Systems Agency's award of the $17.5 billion Encore III contract for IT services might be as much about the losers as the winners.
The company named 20 winners in the full and open portion of the competition. Several of the usual suspects made the list -- Booz Allen Hamilton, CACI International, CSRA, General Dynamics, Leidos, and ManTech International.
But just as noteworthy are the missing companies -- DXC Technologies, SAIC, Unisys, Raytheon, and Northrop Grumman. Two other incumbents, IBM and Vencore, did not bid on Encore III.
Encore is one of DISA's primary vehicles for a wide range of IT services and is used across all of parts of the Defense Department. The contract has 19 performance areas such as enterprise IT policy and planning, business process re-engineering, knowledge management, network support, web services, IT support and cloud professional services.
The contract has a five-year base and five one-year options. That is just like its predecessor Encore II, which has seen $8.1 billion worth of task orders flow through it since the 2008 award.
The Encore program is so desirable that DISA received 72 proposals for the full-and-open portion of Encore III. With just 20 winners, we can all imagine that the Government Accountability Office is bracing itself for more than a few protests.
This contract was already protested successfully in the pre-award stage when Booz Allen and CACI filed objections to the solicitation.
When Encore II was awarded in 2008, it also was met with protests. DISA made awards to six companies in the full-and-open portion. At least four companies filed protests and eventually spots were awarded to 26 companies, including five small businesses.
Winners of Encore III are:
22nd Century Technologies Inc.
AASKl Technology Inc.
Ace Info Solutions Inc.
ActioNet Inc.
AECOM XNet LLC
Booz Allen Hamilton Inc. (incumbent)
CACI International (incumbent)
CSRA LLC (incumbent)
ECS Federal LLC
General Dynamics
IAP C4ISR
IndraSoft Inc.
Leidos Innovations Corp. (incumbent, thanks to acquisition of Lockheed Martin's IT business.)
ManTech International (incumbent)
NES Associates LLC (now part of CSRA)
NetCentrics Corp.
Next Tier Concepts Inc.
Phacil Inc.
Qbase LLC
Solers Inc. (incumbent)
Of the 20 winners, only six are incumbents returning from Encore II.
Incumbents missing from the list of winners include:
BAE Systems
CGI Federal
DXC Technology
Harris Corp. (possibly Peraton -- the former Harris IT business)
Jacobs Engineering
L3 Technologies
Northrop Grumman
Raytheon
SAIC
Salient CRGT
Unisys
I reached out to many of these companies for a comment or whether they planned to protest. Except for two, I either didn't hear back or the company declined to comment.
A spokeswoman for SAIC confirmed that the company filed a proposal "but unfortunately we were not selected as a prime awardee," she said.
The company is currently on several small business teams pursuing small business awards. "We are optimistic that we can continue to support the Encore II contract in that capacity," she said. "At the moment, we do not have plans to protest any acquisition decisions."
A spokesman for Unisys said the company is reviewing its options "with regard to next steps."
With the awards just being announced late on Thursday, losing bidders have not had their debriefings yet. After debriefings they have 10 days to file bid protests so it'll likely be at two more weeks before the protests start to come in.
So this one isn't over yet.