The roots run deep for DXC-Vencore-KeyPoint combination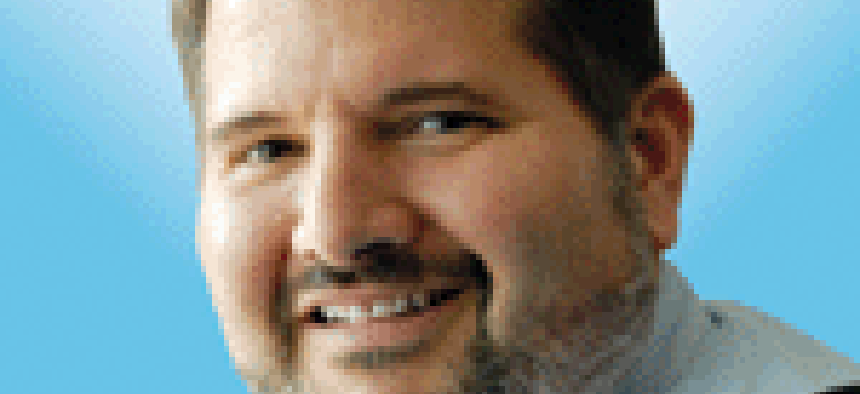 The DXC government-Vencore-Keypoint deal is a blockbuster and brings together three Top 100 companies into a new entity. The company will almost certainly be in the top 10 when the rankings come out again in 2018.
In looking at the deal -- and I encourage you to read Ross Wilkers' reporting on it -- I'm drawn to the genealogy of these three companies and the lessons their roots teach about change in the market.
DXC Technologies is the easiest and most recent one to dissect. It was created earlier this year when Computer Sciences Corp. and HPE Enterprise Services merged to create DXC.
CSC had already jettisoned its government business with the creation of CSRA two years ago. Therefore, the speculation has always been that eventually DXC would spin-out the government business it picked up from HPE-ES.
In fact, DXC kept that business as a separate entity so it could be more easily carved out. The carve-out happened more quickly that I expect but it didn't come as a surprise.
The government unit DXC is divesting is the old Electronic Data Systems business that the former Hewlett-Packard acquired in 2008. Yes, less than 10 years ago but it feels like forever ago.
DXC will now be the combination of the non-U.S. government work of CSC and HPE's services business. It is staying in commercial and some state and local work and international work. So it isn't 100 percent out of government work but has left the U.S. federal market.
Vencore got its start as the Enterprise Integration Group at Lockheed Martin. Organizational conflict of interest concerns pushed Lockheed to sell the business to Veritas Capital for $815 million in late 2010.
The name later was changed to the SI Organization in recognition of the group's work on high-end systems engineering and mission planning work. Much of it classified.
With Veritas' backing, The SI became an acquisition platform through buys of PhaseOne Communications in 2014, Telcordia's Applied Communications Sciences in 2013 and most of QinetiQ North America in 2014.
After all of these deals, The SI Org then changed its name to Vencore.
QinetiQ also was created through a series of acquisitions by the Britain-based company. During the buildup for the war on global terrorism and the wars in Iraq and Afghanistan, QinetiQ made multiple acquisitions including Apogen, Foster-Miller, Westar Aerospace and Defense Group, and Dominion Technology Resources. Apogen also was a collection of acquisitions.
As the U.S. defense market contracted, QinetiQ retrenched as its business shrunk and then sold most of the operations to Vencore. QinetiQ held onto its robot manufacturing business.
KeyPoint Government Solutions traces its roots back to Kroll, a company that was founded in 1972 to provide corporations with investigation services. Over the years it developed Kroll Government Services to provide investigative services, particularly background checks to government agencies.
In 2009, Veritas acquired Kroll Government Services and subsequently created the KeyPoint Government Solutions business.
After selling the government business ironically, Kroll itself was acquired in 2010 by Altegrity, which had earlier acquired a competitor of KeyPoint in U.S. Investigative Services. Of course, USIS then ran into multiple problems and had most of its contracts cancelled. That forced Altegrity to restructure through a bankruptcy filing. USIS went out of business in the process.
The demise of USIS created growth opportunities for KeyPoint as it stepped in and took over work that USIS lost.
From this conglomeration of companies, the challenge will be to create a cohesive business. Success will likely hinge on how well the different parts of the company work together.
Vencore CEO Mac Curtis will lead the new company and DXC's U.S. public sector business head Marilyn Crouther will be the chief operating officer. They will certainly make integration a top priority.