How Northrop applies 'high degree of discipline' to services bids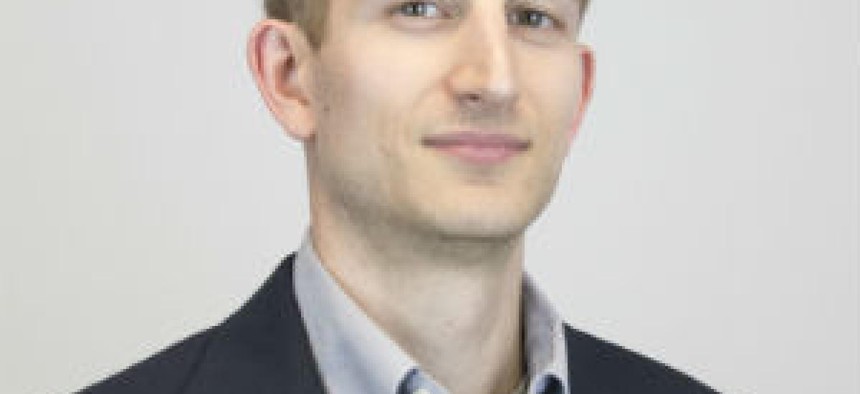 Northrop Grumman has touted its "high degree of discipline" in how it bids for and sometimes walks away from large competitions. Here's how that fits into the contractor's government IT mix.
Northrop Grumman has not shied away from and has openly touted its strategy of being highly disciplined about which contracts it bids and the ones it does not.
The approach helped it secure the Air Force B-21 contract but has also led the contractor to walk away from some competitions such as the Air Force's T-X trainer jet program earlier this year.
Speaking on Northrop's third quarter earnings call with investors Wednesday, CEO Wes Bush said the company has decided to not pursue the Navy's MQ-25 unmanned aerial tanker program and offered it as another example of the company's "high degree of discipline" in its bids.
Bush also went on to describe how this approach has evolved within the context of its $4.8 billion technology services segment that houses much of the defense contractor's government IT work.
With respect to technology services, that shift has resulted in revenue declines but that is by design. Northrop has "asked them to do what is hard… trim back the top line and focus on the areas where we're generating a lot of value," Bush said.
"There are parts of that world that have tended toward more commodity types provisions," he said. "The work we've been doing has been to rebalance the portfolio so we are more focused on the higher end of that class of services."
Part of that is due to agencies' buying habits that use price as a determining factor in awards for increasingly competitive services contracts. Bush said that some of those bids "simply are not going to work out for us" but the company "is fine with that as that's not what we want to do."
One bid that has not worked out for Northrop is its two-year pursuit of the Homeland Security Department's almost $1 billion "Domino" cyber services contract. The company has lost three rounds of protests against the award to Raytheon including its most recent challenge that was denied earlier this month.
Bush's comments further show how Northrop is rethinking how it approaches the government IT and professional services market rather than looking for an exit as its defense peers Lockheed Martin and L3 Technologies did last year for instance.
They also come amid Northrop's pending acquisition of Orbital ATK, which could bring additional opportunities for Northrop's services business in modernization for example. Northrop expects technology services to fall to the low $4 billion range by 2019 as it repositions the business.
On another hand, the segment's operating margin has held steady and shown improvement as Northrop has retuned that part of the portfolio. The operating margin for 2016 was 10.6 percent versus the 2014 reading of 9.4 percent, annual regulatory filings show.
Third quarter operating margin for the segment came in at 11.2 percent versus last year's figure of 10.9 percent. Over this year's first nine months, the margin stands at 11.2 percent compared to 10.7 percent over the same time period last year.
And Northrop now expects this year's margin for technology services to be approximately 11 percent versus prior guidance of mid-10 percent, Chief Financial Officer Ken Bedingfield told investors Wednesday.
Northrop also raised sales guidance for the segment to around $4.7 billion versus the previous $4.5 billion-$4.7 billion outlook, Bedingfield added.
Shares in Northrop closed 3 percent higher Wednesday afternoon after the company lifted both sales and earnings guidance for this year along with third quarter results that exceeded Wall Street's expectation on both fronts.
Northrop now expects sales of almost $25.5 billion this year versus the prior $25 billion revenue forecast. The company also forecasts earnings of $12.90-$13.10 per share compared to the previous $12.10-$12.40 range.
Third quarter sales climbed roughly 6-percent from the prior year period to $6.53 billion, which beat the consensus analyst outlook of $6.51 billion. Earnings of $3.68 per share topped Wall Street's forecast of $2.92 EPS.
Northrop's stock has climbed 28 percent since the start of the year and is up 33 percent over 12 months.