General Dynamics holding to 'essentially flat' 2017 IT sales forecast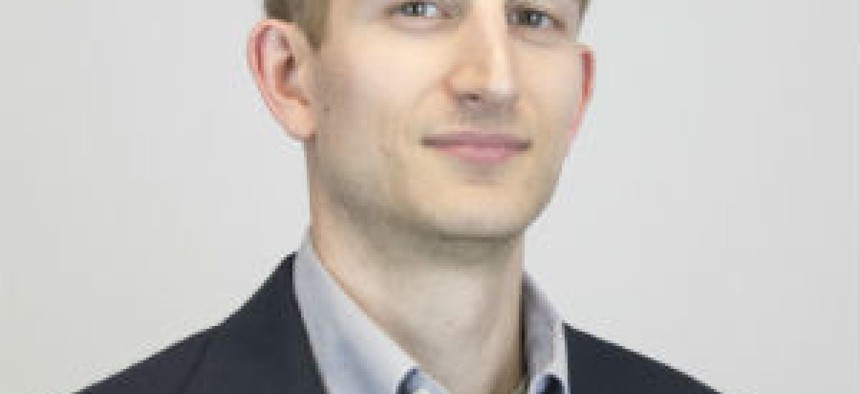 General Dynamics is holding to its belief that revenue in the defense contractor's IT segment can stay roughly even for this year compared to last even with numerous headwinds over the first nine months, company executives said Wednesday.
Speaking on General Dynamics' third quarter earnings call, Chief Financial Officer Jason Aiken told investors the company continued to see disruption in its information systems and technology segment during the July-September period.
The Army product business in particular saw slowness in the third quarter as the "branch had trouble executing," Aiken said, after seven months under a continuing resolution and five months of a full fiscal year 2017 appropriations bill to fund the government.
During General Dynamics' second quarter earnings call in July, CEO Phebe Novakovic said a sluggish procurement environment and slow pace of political appointments contributed to the IS&T segment's first half slump.
The company then revised its full-year IS&T sales guidance to "essentially flat" from last year's $9.19 billion versus "up modestly," she said then. Aiken said Wednesday IS&T will be "essentially flat with 2016 for the year."
Aiken's comments to analysts Wednesday indicate this has continued for IS&T as "the change in administration slowed some execution as well," he said.
Third quarter revenue in the IS&T segment -- General Dynamics' shortest-cycled segment out of four – fell 7.6 percent from last year's period to $2.15 billion. Over nine months, IS&T has fallen 6.8-percent for the same timeframe last year to $6.4 billion.
"Some anticipated revenue will slip into next year but we're in position to close at" last year's level, Aiken said Wednesday. "We expect a strong fourth quarter.
"A big driver is the catch up from timing seen throughout the year in the impact on our product business," Aiken said. And the company's forecast of a 4.5-percent compound annual growth rate through 2020 for IS&T "remains intact at this point," he added.
IS&T comprises the IT services division and that product business focused on military and space hardware. Third quarter sales for IT services held flat year-over-year at $1.07 billion but the product business' revenue fell 13 percent from last year's period to $1.25 billion. Slow activity in civilian agencies also contributed to the declines along with the Army procurement disruptions, Aiken said Wednesday.
Over nine months, IT services is down 4 percent to $3.18 billion and products have fallen 10 percent to $3.2 billion. That shows an almost even mix of sales between both businesses versus' General Dynamics preference and historical norm for hardware to make up the large majority of IS&T sales.
The IS&T segment's bottom line performance continues to improve, however. Third quarter operating margin came in at 11.7 percent versus the 10.3 percent for last year's period. Over nine months, operating margin stood at 11.4 percent versus 10.3 percent from the same time frame last year.
And IS&T also recorded a book-to-bill ratio "exceeding one-to-one" for this year's third quarter alongside General Dynamics' two other defense groups, the company said in its third quarter regulatory filing.
IS&T's backlog at the end of the third quarter was $9.52 billion with $7.11 billion of it funded. Both are higher than the second quarter end's total $8.89 billion backlog with $6.81 billion funded.
Shares in General Dynamics traded 1 percent lower Wednesday afternoon on overall third quarter revenue that fell 1 percent from the prior year period and were short of the Wall Street analyst consensus outlook. The company reported $7.58 billion in July-September sales versus analysts' expectation of $7.94 billion.
General Dynamics left its overall top-line guidance unchanged at $31.35 billion-$31.4 billion.
Third quarter earnings of $2.52 per share topped the consensus analyst outlook by 8 cents. General Dynamics also raised its full-year earnings guidance to $9.75-$9.80 per share from the previous $9.70.$9.75 forecasted range.
General Dynamics' stock has risen almost 17 percent since the start of the year and almost 38 percent over 12 months.
Novakovic was absent from the Wednesday morning call with investors as she was suffering from the flu.