ManTech makes $180M deal for InfoZen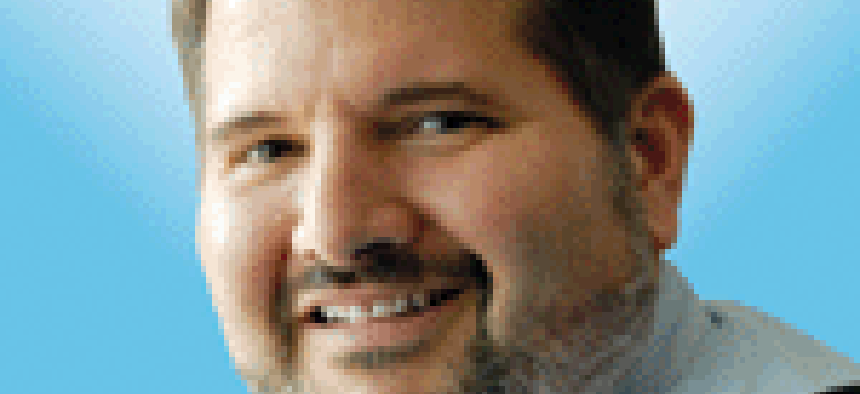 Editor's Note: Updated Monday after an interview with ManTech Chief Operating Officer Kevin Phillips.
ManTech International is buying InfoZen in a $180 million cash deal that adds new capabilities and civilian customers.
The acquisition is expected to close next month and will add slightly to ManTech's 2017 earnings.
InfoZen was founded in 1995 and brings capabilities around IT modernization, Agile and DevOps software development, cloud migration and threat monitoring and assessment, ManTech said in a release. Its customers include the Homeland Security Department and NASA.
The acquisition will add 300 employees to ManTech.
"This acquisition is consistent with ManTech's long-term strategy to expand our presence in the federal civilian market and enhance our capabilities in IT modernization," said ManTech's Chairman and CEO George J. Pedersen in a release. "The combination will substantially increase ManTech's already strong footprint at DHS, making it one of the largest providers of IT services across the department."
ManTech President and Chief Operating Office Kevin Phillips said that InfoZen's strengths in IT modernization, particularly around migrating legacy applications to the cloud and agile development were very attractive to ManTech.
"Those capabilities are important across all of our customers," he told me.
ManTech is primarily focused on defense, intelligence and homeland security customers and the work InfoZen is doing at components of DHS tracks well with what ManTech does, he said.
The two companies have had a relationship for several years, ManTech has viewed InfoZen's CEO Raj Ananthanpillai is a strong entrepreneur, Phillips said. Ananthanpillai has transitioned InfoZen away from set-aside work so now the company is only competing in the full-and-open realm.
With that transition complete, Ananthanpillai felt it was time to sell the company, Phillips said.
Ananthanpillai was not available for an interview.
InfoZen has been growing rapidly in recent years. In June, they disclosed a compound annual growth rate of 46 percent since 2015 and had added 120 employees.
Phillips told me that from 2016 to 2017, InfoZen grew by 75 percent and hit over $100 million in annual revenue with a backlog of $350 million. "We think there is still a lot of runway in front of them," Phillips said.
It also has strong margins with much of its work coming on fixed price contracts, he said.
With such an attractive profile, ManTech had competition for InfoZen. "There were other bidders," Phillips said.
Investment bank Houlihan Lokey represented InfoZen in the deal.
Both companies have already identified 15 opportunities where InfoZen's cloud migration and Agile development work will help ManTech be more aggressive in their pursuit and bidding, Phillips said. Half of these opportunities are worth more than $100 million.
"There will be a lot of opportunities over the next few years," he said.
Ananthanpillai said in a statement that becoming part of ManTech will allow the company to have greater reach with its IT modernization capabilities across the government and particularly with national security customers. InfoZen employees also will have greater professional development opportunities, he said.
The acquisition is ManTech's third since June 2016 and eighth in the last five years. Altogether, ManTech has made more than 50 deals since its 1968 launch and close to 30 as a public company.
Phillips said that the company likes to buy companies in areas where the budget is growing and that can expand ManTech's footprint with customers and bring more capabilities.
For example, ManTech has taken on enterprise IT modernization projects such as a contract it won with the National Geospatial-Intelligence Agency. "Where we needed more was around migration to the cloud and the ability to scale Agile development," Phillips said. "InfoZen has that."
At NASA, InfoZen has migrated over 200 applications to the cloud. "We think when you add that kind of success to our cyber capabilities, it can be very compelling," Phillips said.
Spending is expected to grow in these areas as well, a key requirement in ManTech's acquisition strategy, he said.
"We're going to keep looking for capabilities and presence with our customers that can help us go after larger opportunities," he said.