Former Leidos COO Stu Shea takes reins at Harris IT business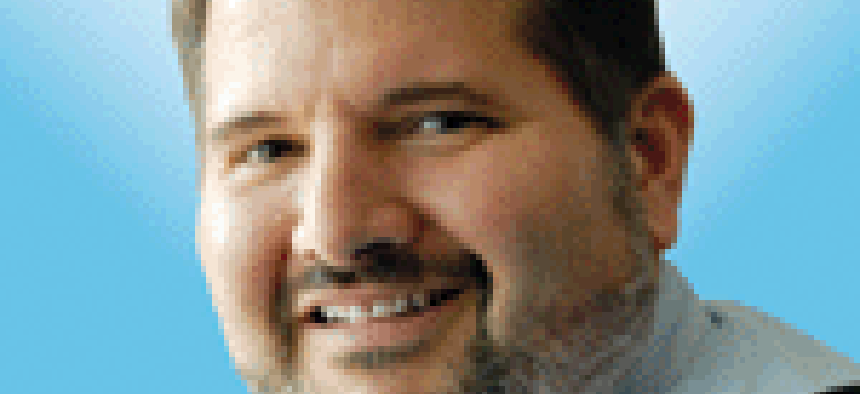 Former Leidos COO Stu Shea shares some of his goals as he takes over as CEO of the former Harris IT Services business now under Veritas Capital's ownership.
The business formerly known as Harris IT Services might not have a new name yet but it does have a new CEO -- Stu Shea, a former Science Applications International Corp. executive who helped lead that company's split into Leidos and SAIC.
Shea will take the reins of the former Harris division by the end of June. The business was sold by Harris Corp. to Veritas Capital for $690 million in April.
He told Washington Technology there is a new name for the business unit but it won't be announced until the vetting for trademark and other issues is completed.
But what the $1 billion Harris IT business has is a mix capabilities in some of the hottest niches of the federal market: cyber, space, secure communications and R&D to name a few.
When Shea left Leidos, he had spent 34 years in leadership positions at various companies and government organizations. So he took some time off and worked with private equity firms and consulted. He also served on some boards.
"I enjoyed the time helping others," he said. It gave him a chance to look at the market from a new angle, where he wasn't involved in day-to-day operations.
There also were opportunities to take executive positions with other companies, but nothing really excited him until he was approached by Veritas to take the reins of the Harris IT business.
Despite the name of the business unit – Harris IT Services – they really aren't an IT business. They do hard and complex work, Shea said.
"It's not turn and burn, LPTA work," he said. "They are doing higher end services, R&D, secure communications."
For example, the business unit has a long relationship with NASA and provides the communications infrastructure for the agency's space operations.
They also are involved in spectrum management, cyber forensics and defense work. "They've never been flashy, but I look at it as an excellent platform to build on," Shea said.
The business unit at $1 billion in annual revenue and 3,500 employees also is a blank slate in many ways.
Right now it still relies on Harris Corp. for much of its infrastructure and part of Shea's job as CEO will be to build that infrastructure for an independent company.
And independence is an important factor here. While Harris was a good parent to the IT business, it was a parent with a different focus. But as an independent company, the business unit will have the capacity to take on new programs and prime positions, Shea said.
He also sees the unit's position as a large midsize company as an advantage. "The market is reaching an inflection point where the midsize companies can have a real impact," he said.
A big reason for this is the agility and flexibility they can bring to the problems and challenges government customers face, Shea said.
As he takes the reins at the Harris unit, Shea told me that his first job is to do no harm. "With the talent pool we have there, I don't have to do much," he said. "What I have to do is build the leadership team around them and support them."
There is already a strong business development and capture management team in place. "They are a well-oiled machine," he said. But now they'll have more freedom in what they decide to pursue.
As a private equity-backed platform, acquisitions will be part of the growth strategy.
"We'll be looking at what makes sense and what's missing," he said. "It'll be very strategic and tactical."
For example, space is an emerging market and domain for the warfighter. "We have to decide where the market will be in two to five years and make that deal, not determine where the market is today but it's too late for that," Shea said.
Currently, the Harris unit has six lines of business: defense, space and intelligence, NASA, advanced solutions, civil health and CapRock Communications. Shea said that structure will likely change as he determines what structure works best and where the unit's strongest capabilities exist. For example, if there are cyber capabilities in several divisions, should they create a separate cyber practice that pulls all of that together?
But Shea said he also sees an organization that will be constantly assessing itself and making incremental changes.
"I'm really excited about this," he said. "This is a company with people who are doing really important work for our nation."