BMC sees growth accelerator in new partner agreement with immixGroup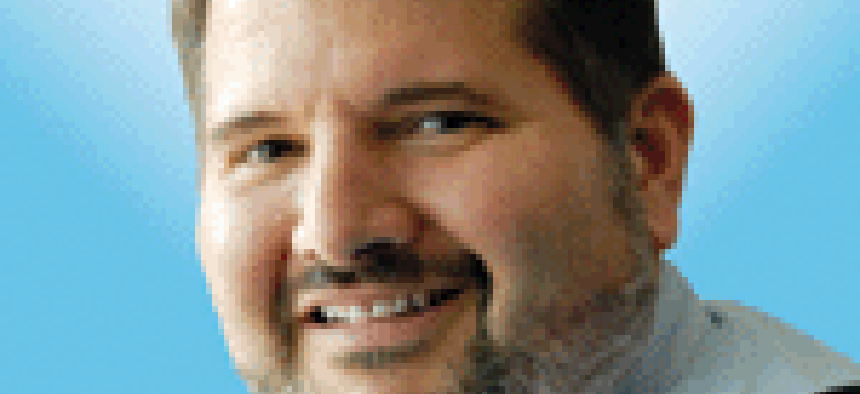 BMC has made immixGroup its exclusive distributor in the federal market as the software provider positions itself to take advantage of the IT modernization trend in the federal market.
BMC Software has been on a good run in the federal market of late.
While the privately-held company doesn't disclose revenue, company senior vice president Dan Streetman said federal has grown by double digits in recent years and represents BMC's biggest customer set.
And BMC also sees even more opportunities for growth going forward as more agencies take on IT modernization and digital government initiatives, Streetman told Washington Technology at BMC's Federal Exchange event Wednesday.
To take advantage of this trend, they have signed an agreement with immixGroup to act as its exclusive distributor in the federal market.
All of BMC's current resellers will now work through immixGroup, Streetman said.
"This will be a step-level accelerator for us and for our partners," he said.
Many of those partners already work with immixGroup so the agreement between BMC and immixGroup will only enhance those relationships, Streetman said.
BMC's partner community will have a broader reach across the market because of the contracts immixGroup holds as well as better insights into the market because of immixGroup's market intelligence capabilities, he said.
"We could have tried to build this on our own but it would have taken time," he said.
ImmixGroup is what is known as an integrated distributor so it has contracts that cover a broad range of agencies and it has the sales team that can help resellers take advantage of those contracts, he said.
"They take a very holistic approach," Streetman said. "Very few can do what immixGroup does."
The opportunity for more growth in the federal market centers around IT modernization and the implications of agencies operating a multi-cloud environment, Streetman told Washington Technology. BMC provides a variety of software solutions around service management, the cloud, workload and IT automation and IT operations. The 37-year-old company got its start helping manage mainframes.
To address the growing opportunity around IT modernization in the federal market, the company needed a new model for the channel, Streetman said.
Government customers are looking for ways to modernize their IT systems as well as digitize government processes, he said.
With a multi-cloud environment, they need visibility into their IT assets, an ability to roll out new digital applications and buy technology as a service.
Margaret Graves, federal deputy CIO, reinforced Streetman's take on the market as she describe the IT priorities of the Office of Management and Budget. She was the morning keynote at the BMC Federal Exchange event Wednesday. (I spoke with Streetman during a break at the event.)
Graves said agencies need to "future proof" IT as they look to modernize.
"It took time to get where we are today and it will take time to fix it," she said. "But we have to make sure we don't end up back here again."
The problem is that agencies are spending too much to maintain legacy systems. It is hard to migrate away from them because business processes rely on them. All the while, legacy systems present security risks.
She expressed optimism that the MGT Act to create a $500 million IT modernization fund will be approved by Congress and signed by the president.
OBM and GSA are preparing for its passage and have created what she called a "mock board" that is creating and testing the processes that will be used to approve projects that can tap the $500 million fund.
"We want to hit the ground running," she said.
BMC's goal with its immixGroup channel strategy is to be the technology provider of choice as agencies move toward modernization, Streetman said.
"This wasn't about a contract," he said of the agreement with immixGroup. "This was about who would be the best partner for our partners."