Navy moves forward with NGEN services contract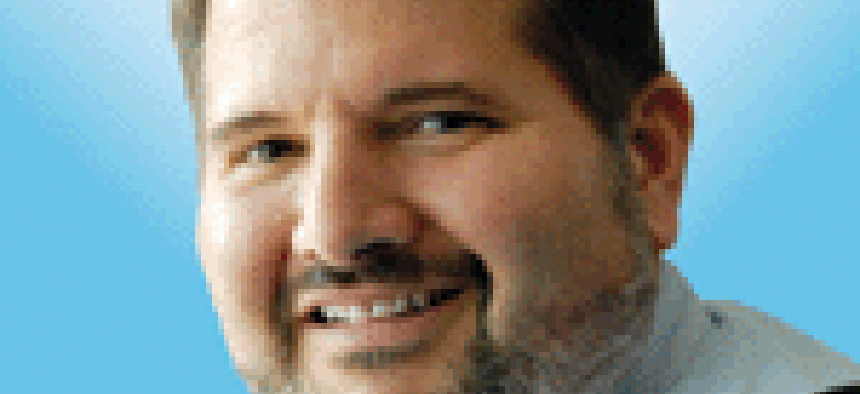 The Navy is reviewing comments as it continues to hone its plan to split the $3.5 billion NGEN contract into two vehicles and run a best-value trade-off competition.
The Navy is continuing its market research efforts on how to develop the follow-on contract to the current Next Generation Enterprise Network contract.
The contract expires in about a year -- June 26, 2018 to be exact -- and is held by DXC Technologies. DXC inherited NGEN via the merger of holder HP Enterprise Services with Computer Sciences Corp.
HPE ES's hold on the work dates back to nearly the last century when EDS Corp. won the Navy-Marine Corps Intranet contract in 2000.
HP acquired EDS in 2008 and then in 2013 won NGEN -- the recompete for NMCI.
This time around the Navy plans to split the $3.5 billion contract into two separate vehicles: one for hardware and a second for service management, integration and transport.
The sources sought notice gathered input on the service management, integration and transport contract known as SMI&T.
The Navy expects this to be a single-award contract with a five-year base and three one-year options.
The evaluation criteria will be a best value trade-off approach. That is different than NGEN, which was competed as a low-price technically-acceptable contract.
At the time, the Navy said it wasn't expecting any innovation for NGEN that would justify paying a premium.
Switching to best value could be significant and should draw in more bidders.
Ironically, both HPE ES and CSC bid on NGEN and are now one in DXC. But before that merger, CSC spun out its then-government business into what we now know as CSRA. So the potential is there to see a repeat of the NGEN competition.
In the RFI released April 14, the Navy asked for feedback on early task orders it would issue under the new contract. The new contract also may have additional services beyond network services and transport. These will be separately priced items which would be ordered in the first 24-30 months of the contract.
That RFI asks about services to locations in Europe, the Middle East and the Far East that will require support under the new contract. The Navy has about 47,000 users in those regions. The network known as ONE-Net is currently government-owned and operated.
The Navy also asked for feedback on legacy network convergence, on premise cloud, application migration and cybersecurity projects.
The Navy received 31 questions from industry in response to the April 14 RFI and is still examining them.
The Navy also has held a couple industry days to brief contractors and gather more input. While an additional day has not been officially scheduled, I'd look for at least one more to be held before a final solicitation is released.