Who are the market's top deal makers?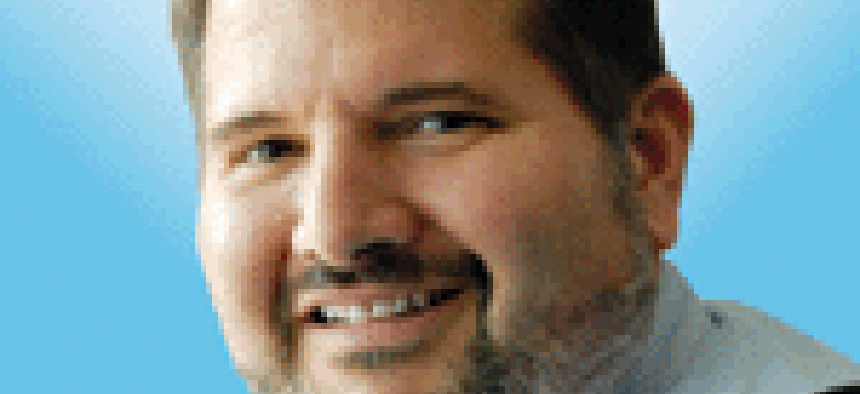 As we looked through all of the closed merger and acquisition transactions from 2016, 10 deals quickly bubbled to the top as the best deals of the year.
We picked three as Best Deals of the Year, seven others are top deals.
As a group they represent some of the most important trends driving M&A activity in today's market. Click here for more analysis of today's M&A market.
Best Deals of the Year:
Leidos buys the Information Systems and Global Solutions business from Lockheed Martin.
ASRC Federal acquires Vistronix.
Arlington Capital creates Polaris Alpha.
Top deals of 2016:
KBR buys Wyle and Honeywell Technology Solutions.
CACI International acquires the National Security Solutions business from L-3.
Jacobs Engineering buys Van Dyke Technology Group.
ManTech International buys Edaptive Systems and the cyber business from Ocean's Edge.
DigitalGlobe acquires Radiant Group.
Roper Technologies buys Deltek
Huntington Ingalls acquires Camber.
The biggest headline maker, of course, was the Leidos-Lockheed deal worth $4.6 billion. Lockheed Martin spent nearly two decades building its IT business through a large number of acquisitions. It made its last IT-related acquisition just months before announcing its decision to divest the IS&GS.
The IT business just didn't fit with where Lockheed Martin saw its future – major defense and aerospace platforms and the products and services needed to support them. These are areas such as the F-35 fighter, Sikorsky helicopters, space platforms and mission critical systems. They have higher profit margins and longer tails of support and services. They aren't as vulnerable to the budget volatility of the IT market.
Lockheed Martin also had found it difficult to be as competitive because it couldn't support the lower margins of the IT market.
But for Leidos, whose business model is built around the dynamics of the IT market, acquiring what Lockheed didn't want made great sense. The deal gave them more scale, doubling their IT business, which now stands at about $10 billion in annual revenue.
The company also diversified its portfolio so that 27 percent of its revenue comes from civilian customers, 27 percent from intelligence, 29 percent defense and 16 percent from health IT.
It has been about seven months since the deal closed so in many ways it is still too early to tell if Leidos' big bet will pay off but out of the gate the company said it had identified $21 billion in opportunities it could now pursue. Many of those are in hot market areas such as C4ISR, cybersecurity, IT modernization, data analytics and Agile software development.
ASRC Federal's acquisition of Vistronix caught people's attention for different reasons. ASRC Federal is the government contracting arm of the Arctic Slope Regional Corporation, an Alaska Native Corporation. While ANC's have long been known for the prowess in the government contracting market, they haven't been known to make significant acquisitions.
The success of most ANCs centers on how they use small business programs to win government contracts.
But with the acquisition of Vistronix, ASRC Federal is making the statement that it can compete and win in the full and open market.
Vistronix itself had been a dealmaker after the private equity firm Enlightenment Capital took a major stake in the company in 2013. Its acquisitions created a company with deep capabilities in the intelligence market.
As part of ASRC Federal, Vistronix continues to operate as a wholly owned subsidiary with much of its management team still in place.
In many ways, Arlington Capital's creation of Polaris Alpha is an old story in the M&A space: Private equity firm buys a company and creates a platform for more deals.
Arlington Capital first bought EOIR Technologies in June and then in November it bought two more companies and merged them together to create Polaris Alpha. It has already made one deal in 2017 when it added Intelysis.
But what caught our attention is that the Arlington Capital has built a platform in an emerging market that is likely to only grow in importance.
Polaris Alpha is focused on the domains of cybersecurity, space and electro-magnetic spectrum and the military's growing need for the right kind of command and control systems to leverage those capabilities.
Related to those capabilities is the need for big data analytics, deep learning and algorithm development around autonomy.
Polaris Alpha does research and development work in these areas but also has the capabilities to bring the R&D into the operational realm.
BEST OF THE REST
KBR jumped deeper into the services business with the acquisition of Wyle for $600 million and Honeywell Technology Solutions Inc. for $300 million.
CACI International lived up to its reputation of making large acquisitions with its deal for L-3 Communications' National Security Solutions business for $550 million.
Shipbuilder Huntington Ingalls gave a significant boost to its engineering and professional services business when it acquired Camber Corp. for $380 million.
Jacobs Engineering added specialized cybersecurity offerings with the acquisition of the Van Dyke Technology Group. Terms were not disclosed but Jacobs added intelligence community customers and can take Van Dyke's capabilities to its existing customers.
ManTech International is proving that is back in the M&A hunt with two deals in 2016: the acquisition of Edaptive systems and the cyber business of Ocean's Edge. Terms were not disclosed.
The $140 million acquisition of the Radiant Group by DigitalGlobe was an early sign that consolidation in the geospatial niche of the market was beginning to heat up. And in early 2017, MacDonald Dettwiler and Associates agreed to pay $2.4 billion for DigitalGlobe, indicating that companies are making big bets on the importance of geospatial.
Roper Technologies acquired Deltek in a $2.8 billion deal. While Deltek doesn't directly serve the government its accounting and project management software and its market research services are critical to many government contractors. The Roper acquisition gave Deltek a permanent home after being owned by two different private equity groups over the last decade and having a stint as a publicly traded company.
Editor's Note: Our roundup of closed 2016 deal is provided to us by the investment bank Houlihan Lokey. Our panel of experts are drawn from Houlihan and other investments banks - the McLean Group, Kipps DeSanto, Stifel Nicolaus, and Aronson Capital Partners - and the law firm Holland & Knight.