Orbital ATK tries to stop DARPA's robotic satellite repairman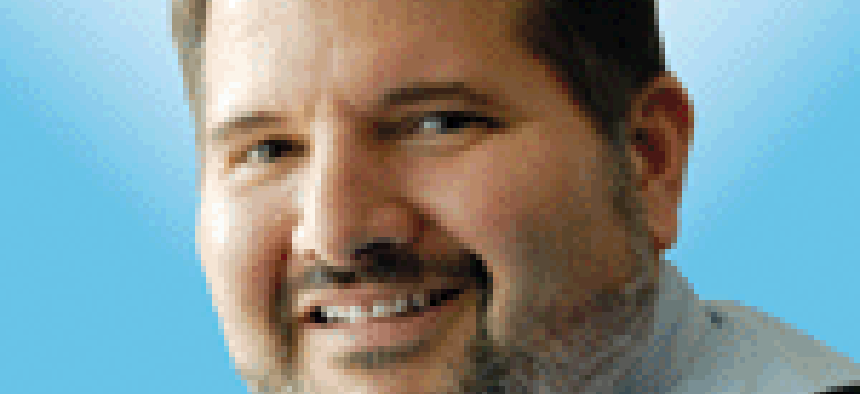 Orbital ATK has filed a lawsuit against DARPA to stop how it is developing a robotic satellite repairman, and the issues raised may have implications on how the government develops technology with commercial partners.
An interesting case is brewing over at the Court of Federal Claims where a company is challenging a DARPA award because the firm claims it damages overall competitiveness in the space market.
But the questions raised might have broader implications depending on how the court ultimately rules.
Orbital ATK filed its suit this week trying to stop a contract award to Space Systems Loral to build a robotic satellite that can go up into orbit and repair and service high Earth orbit satellites that are in geosynchronous orbit.
Orbital ATK is complaining that DARPA's approach goes against government policies to encourage commercial development of space capabilities.
The company claims that DARPA is funding development of the technology by SSL and eventually will turn over the technology and rights to it to SSL. In essence, DARPA and by extension U.S. taxpayers are subsidizing product development for one company's benefit.
The approach Orbital ATK advocates is one where an industry consortium would be established and then the resulting technology would go to all of the members who could continue to develop the technology and compete for opportunities going forward.
It's an approach that NASA is using to develop its own robotic satellite mechanic that they want to send up to fix low Earth orbit satellites, Orbital says in its suit.
NASA's project is another point in their claim–DARPA is wasting money when it should be working with NASA to adapt the technology for the higher orbits. It is a case of duplicative efforts, Orbital argues.
The NASA program is known as the RESTORE-L program. DARPA's is called the Robotic Servicing of Geosynchronous Satellites or RSGS.
The suit was filed this week, so DARPA hasn't responded directly to it. Instead, it awarded the contract to SSL for $15 million.
But in its announcement, DARPA described how it has worked closely with NASA to share information and requirements but the two programs have very different needs.
DARPA's requirements includes much higher national security capabilities. RESTORE-L will be operated primarily from the ground while RSGS will operate autonomously because of communications delays from the high orbit. RESTORE-L is principally life extension program while RSGS will be for life extension and upgrades and replacing faulty hardware and repairing stuck assemblies.
Another significant difference is that DARPA plans to have its "commercial partner" presumably SSL, operate the system for several years, so they need a higher-reliability design.
But that single commercial partner is at the crux of Orbital's complaint.
It strikes me that DARPA's approach for RSGS is kind of "old school." You pay lots of money to develop a capability, which becomes a proprietary technology for the company that develops it.
Whereas the approach Orbital ATK is advocating seems a bit more of an open source kind of approach with many companies potentially participating and benefiting.
Orbital ATK makes several allegations that DARPA is violating the National Space Policy about how commercial space capabilities are supposed to be purchased to encourage commercial development.
A single award contract like the one to SSL is a move in the opposite direction, because they'll end up owning the capability, Orbital said its suit.
How the court decides has the potential to influence other agencies and other technology development projects, so while this project is taking place many, many miles above the Earth, the implications might just hit closer to home.