Harris set to jettison IT business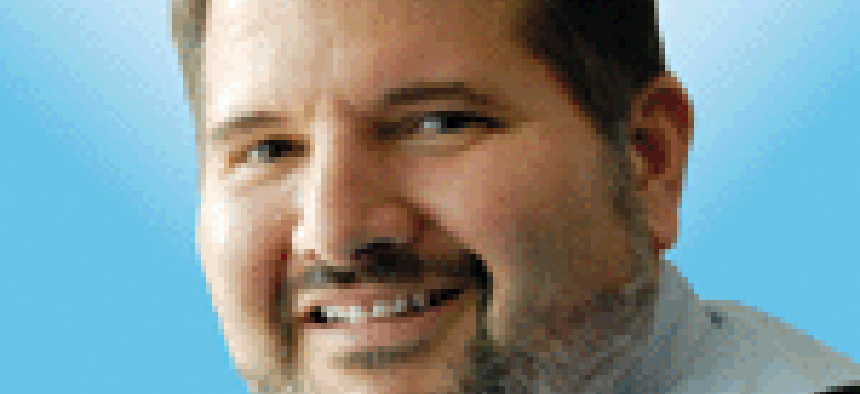 The long rumored sale of Harris Corp.'s IT business has finally come true with the company announcing an agreement to sell the business to Veritas Capital for $690 million.
But there is one caveat to the sale – Harris is keeping its $3.5 billion FAA contract. For 15 years, the company has provided the communications network that connects almost all of the U.S. air traffic control centers and other related facilities. The FAA extended the contract so it will last until at least 2018 when a new contract is place.
FAA is still in the pre-RFP stage for that procurement with solicitation expected in early 2018 and awards sometime later that year, according to Deltek.
Harris has been looking to unload its IT business for several years as it works to streamline and bring focus to the company's operations. Since Bill Brown became president and CEO in 2011, the company has sold several businesses including its commercial broadcast business in 2012 and CapRock Communications in a deal that closed at the beginning of January.
The sales of CapRock and Harris IT "reflects our strategy of optimizing the business portfolio to create shareholder value," Brown said in a company statement.
Even with the absence of the FAA business, Veritas is picking up a sizeable business. The unit is expected to bring in $1.07 billion in Harris' fiscal 2017, which ends July 1.
The business provides IT and engineering managed services. One of its major customers is NASA where Harris It supports the Deep Space Network and the Space Communications Network.
The acquisition of the Harris IT business – no word yet on what it'll be called – continues Veritas' record of government technology focused platforms dating back more than a decade.. It's had successful runs with Vangent (sold to General Dynamics for nearly $1 billion), Athena Innovative Solutions (sold to CACI International for undisclosed terms) and McNeil Technologies (sold to AECOM for $355 million).
It has active investments with Alion Science and Technology, which it bought for $300 million in 2015, KeyPoint Government Solutions, which it acquired in 2009 for a undisclosed amount, and a minority take in Salient-CRGT. Veritas bought CRGT in 2008 and retains the minority stake after Salient and its backer, Bridge Growth Partners acquired CRGT in 2014.
The acquisition of Harris IT is expected to close before the end of June. The deal has to go through some regulatory approvals. The investment bank Houlihan Lokey acted as an advisor to Harris, while Veritas worked with Macquarie Capital as its financial advisor.
As with many of Veritas' platforms look for them to tuck other acquisitions into the company as it looks for ways to grow.
For Harris Corp. the divestiture continues the remaking of the company, which in 2015 acquired Exelis for $4.7 billion and took its annual revenue from $4.5 billion to over $8 billion. It also emphasized the company's focus on higher end technology solutions and services, particularly in the defense and intelligence markets.
While the IT business does good work, its cost structure is very different from the rest of the business and challenged its competitiveness. The rumors about a divestiture picked up speed after the Excelis acquisition.
As a standalone company, it should fair better. Should. We'll be talking to them about their strategy in the very near future.