Morea on her Hall of Fame career: Four simple words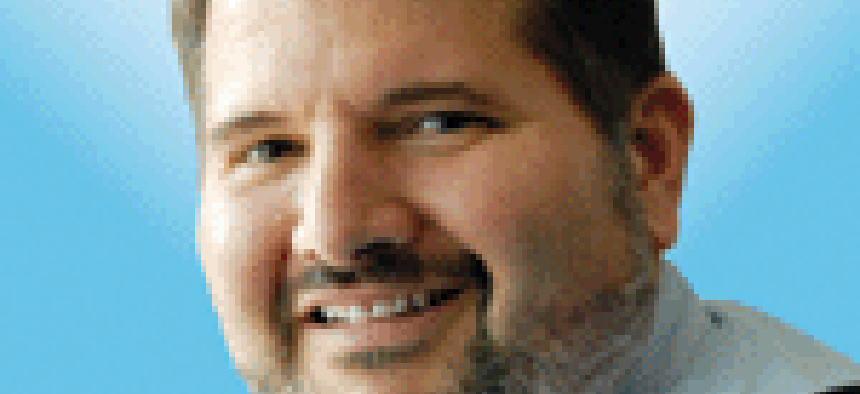 The annual Greater Washington Contractor Award dinner was somewhat of a Ladies Night on Tuesday.
Of the 10 awards given, five went to female executives or to companies led by women.
Topping the ticket was Donna Morea, the former president of CGI Technologies and Solutions, the largest business organization at CGI Group. She was inducted into the GovCon Hall of Fame. The GovCon awards are presented each year by the Northern Virginia Chamber of Commerce and the Professional Services Council.
Coincidentally, she also is the first woman inducted into the hall of fame.
Not surprisingly for those who know Morea, she sprinkled plenty of humor into her acceptance speech.
"My story is very simple. It's just four words," she said. "One job, one husband."
When Morea retired in 2011, she closed a 31 year career with CGI and its predecessor American Management Systems, which CGI acquired in 2004. At the end, she was responsible for CGI's IT and business process services business in the United States, Europe and in the Asia-Pacific region. She led 15,000 employees, bringing in $2.5 billion in annual revenue. She also served on CGI's board.
Morea's induction into the Hall of Fame also is noteworthy because her first boss and AMS co-founder Charles Rossotti was inducted into the hall several years ago.
She joined AMS in 1980, 10 years after Rossotti and four other of the famed "Whiz Kids" founded the company. The Whiz Kids were a group of young analysts who joined Robert McNamara at the Defense Department in the early 1960s.
"They had the wacky notion that computers weren't just for scientific and technical problems but could solve business problems too," she said.
Morea had just graduated from the Wharton School of Business at the University of Pennsylvania when she joined AMS. Most of her classmates were headed to Wall Street. When they learned of her job choice, "they thought I'd lost my mind," she said.
But the joke is on them because she helped build an industry and had Charles Rossotti as a mentor and colleague.
"He developed the ethos at AMS and made sure we saw the world through the eyes of our customer," she said. "And women always had a place at the table at AMS."
Morea also gave a shout out to today's female leaders of the GovCon market. "The next generation is leading the charge," she said.
And finally she recognized that one husband. She and Jeff Chandler have been married for 35 years. "And anyone who knows me knows it isn't always easy," she joked.
The other women recognized at the GovCon dinner were:
Sherly Schwartz, managing partner and chief operating officer, at Blue Canopy, which won for contractor of the year in the $75 million to $300 million category. Schwartz and her husband are co-owners of the company.
Michelle Bolos, founder and CEO, of NT Concepts, won executive of the year in the $75 million to $300 million category.
Teresa Carlson, vice president, worldwide public sector at Amazon Web Services, won executive of the year in the greater than $300 million category.
InCadence Strategic Solutions won for best project of the year for the work they did on a mobile fingerprint reader and fingerprint identification solution for the FBI. InCadence is led by CEO Sandy Corbett.
So, it was a good night for women leaders in the market, but what really needs to be emphasized is that none of them won because they are women but because of their business skills and acumen. They just happened to be women.