Inside Attain's long-term acquisition strategy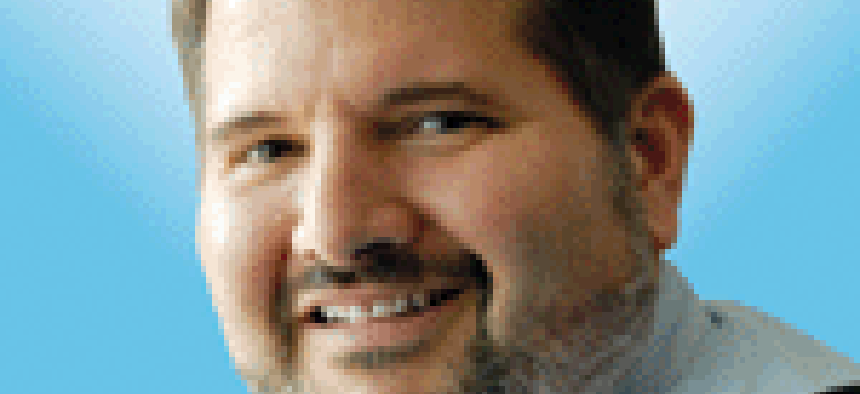 When Greg Baroni founded Attain in 2009, he had a specific vision – build a consultancy and build one to last.
A key to doing this also includes creating a culture where people are focused on service – and Baroni likes to say it is "Service" with a capital S.
But growth also is a critical element, and in the government market, that often means acquisitions. But other than the 2009 purchase of the parts of BearingPoint that Deloitte could not purchase because of conflict of interest concerns, Attain hasn't been acquiring.
That all changed this week when the company purchased ACF Solutions for an undisclosed amount.
So, what took so long?
It goes back to Baroni's vision when he founded the company and the fact that he felt Attain wasn't ready.
"We knew we had to incubate the company without other outside stakeholders," he said.
Without the pressure of private equity and with no bank debt, Attain has been able to grow and establish the kind of culture that Baroni sees as enabling long term success.
It wasn't until about two years ago that the company seriously began considering acquisitions, but again, Baroni had a particular fit in mind.
"Every study points to one critical fact about why acquisitions succeed or fail and that is culture," he said.
With ACF, he found a company with similar values in its commitment to its people, a culture of entrepreneurship and a dedication to clients.
Actually, even though Attain was looking for potential acquisition targets, it was ACF that found Attain.
"ACF was looking for a company with more scale but a common DNA," Baroni said. "They wanted someone they could align with and they found us."
The two companies began talking about six months ago and announced the acquisition on Oct. 4.
The acquisition brings Attain's head count to over 500. Annual revenues topped $100 million last year.
While culture is critical, it is the skills that Attain is acquiring that also paint a picture of Baroni's vision for the company.
Attain already had capabilities around such cloud platforms as Amazon Web Services and Workday. Workday is a cloud platform for ERP applications. It isn't well known in the government market but has customers in the health and education sectors.
With the ACF acquisition, Attain is picking up capabilities around the Salesforce cloud platform.
The cloud is disrupting the business models for customers and the companies serving those customers, Baroni said.
"We are building a next generation consultancy focused on the disruptive forces in the market," he said. "We are not building another government contractor."
But the federal space moving forward with the disruptive model is a slow process. The government is still primarily buying cloud services on a fee-for-service basis. "That's just not sustainable long term," Baroni said.
Another reason for acquiring ACF is that it brings more customers in the quasi-government market space of health care and education.
Attain has been growing in these markets, and Baroni said he sees the potential to pull lessons learned from those markets into the federal space, eventually.
"Just as hardware and software have moved to as-a-service, services and solutions are going to move that way too," he said.
Now that Attain has established the roots of culture and has closed one acquisition, Baroni said he expects to make more.
"We have the scale and we can move more aggressively," he said.
While the company plans to be a buyer, it also will likely become a tempting takeover target of its own, especially if it has success bringing a new business model to the federal market. But Baroni has a very clear answer to any suitors that come calling.
"You can put this in big bold letters. We are not for sale. Ever," he said. "We have hard coded into our operations that Attain is here to stay."