Dell, HPE lead ever evolving tech market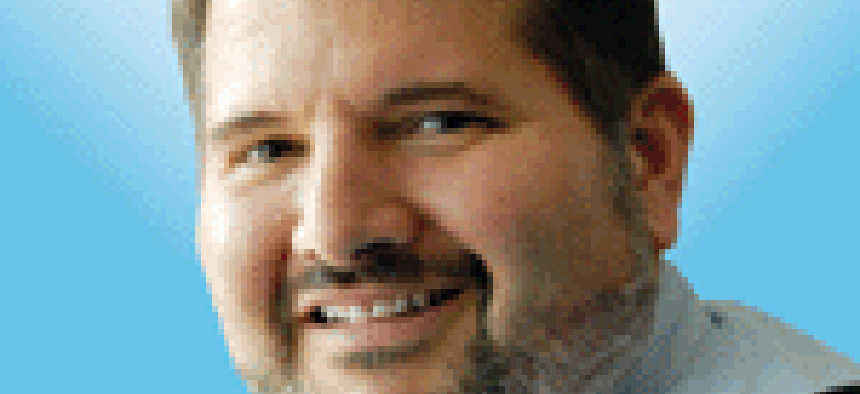 The constant change of the tech market was on display on a grand scale this week.
Dell closed the largest technology acquisition in history as it absorbed EMC in a deal worth $60 billion. Pulling all of its products and solutions under one umbrella, the company has rechristened itself Dell Technologies.
Getting much less fanfare was the announcement by HP Enterprise that it will sell the bulk of its software business to a British company called Micro Focus. The software business being sold includes Autonomy, which HP acquired for $11 billion in 2012, but that acquisition quickly hit rough seas and HP wrote off $9 billion in value the next year.
In announcing the $8.8 billion deal, HPE CEO Meg Whitman emphasized that the company isn't abandoning software and will keep software that supports its infrastructure and cloud solutions.
Dell and HPE have been on parallel tracks in recent years to transform themselves into new kinds of companies. The old HP split into two companies last year – HP Inc., which is the PC, laptop and printer business, and HP Enterprise, which focused on solutions around infrastructure, the cloud, networking and integrated systems.
Last spring, HPE announced it would sell its services business to Computer Sciences Corp.
When founder Michael Dell led the effort to take Dell private as it struggled with the waning of the PC market, he promised to transform the company. He's largely met that promise, but more is on the way.
Like HPE, Dell is selling its services business to NTT Data.
That's a lot of change from two companies that are so closely linked as rivals in the marketplace.
It'll be interesting to see the ripple effects these moves have across the market. How will it change partnerships? Competitors? Pricing? R&D? Time will tell.
While Dell is pulling its businesses together under the umbrella of Dell Technologies, they will operate as independent units.
The traditional PC, laptop and server business will still operate as Dell. EMC will be rebranded Dell EMC. The other businesses – Pivotal, RSA, SecureWorks, Virtustream and VMware – will "continue to keep their independent identities and retain their freedom to develop their own ecosystems," according to the Dell Technologies website.
Michael Dell's vision is focused on the Internet of Everything and the massive amount of information that is gathered by the proliferation of sensors, nodes and devices.
"Using that information, in real time, to provide better insights and to build a better world is the greatest opportunity of our generation," he wrote in a letter to Dell customers and partners. 
That's a lofty vision, but as a business, it might take years to see it pay off.
HPE's path to transform is more likely to produce results much more quickly. While Dell is expanding, HPE is contracting. According to Fortune.com, HPE's revenue will drop from about $50 billion to $28 billion with its divestitures.
But the result will be a company much more focused. It is shedding what it sees as non-core assets. But it also is making investments such as the recent acquisition of SGI to bolster its high-performance computing, data management and analytics capabilities.
It is hard to imagine a $28 billion company being nimble, but that might be what we end up with.
Another aspect that I'm wondering about is the long-term effect of how these companies are splitting apart.
When you look at the splits/divestitures by Lockheed Martin, HP and CSC, all of them have been structured as tax-free deals for shareholders. But one result is that each of these companies retain significant ownership in the spin-off.
For example, Lockheed Martin shareholders ended up with 50.5 percent of the shares in Leidos. When CSC split to create CSRA, the shareholders ended with CSC split into two and created CSRA.
The HPE-CSC deal is the same way. When that deal closes next year, HPE shareholders will own 50 percent of the shares in the merged companies; CSC shareholders will own the other 50 percent.
Of course, overtime shareholders will sell but with the ownership so tangled up there has to be some sort of impact. What it is, I don't know. Perhaps it is a business school type of study that needs to be done about ownership.
But for the most part, I see what Dell and HPE are doing as a beginning, not an end. The IT market and the technology driving it are changing because of the cloud, mobility, analytics, cyber, etc. It's a long list.
As a service buying continues to disrupt business models as well.
The one thing you can count on is change.