WT Power Breakfast: Open source perspectives from GSA Digital Service leader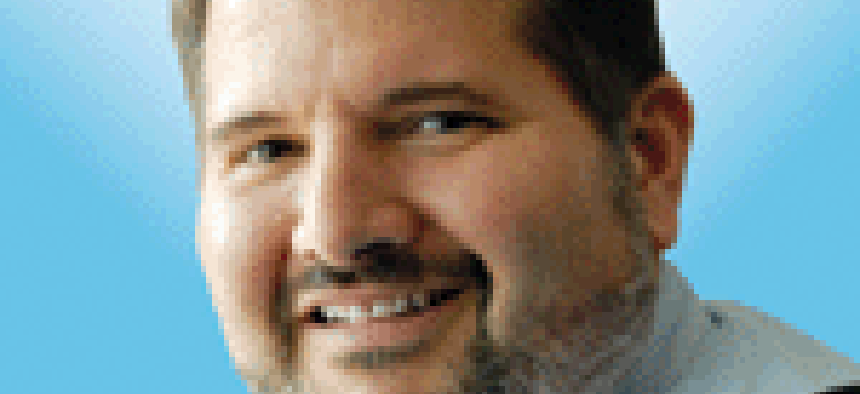 Next week's WT Power Breakfast will bring multiple perspectives on the impact open source is having on the future of IT operations in the government market. Speakers will bring technology, business, government and policy perspectives to the discussion.
We'll be taking on open source and its ability to disrupt from several angles next week when we hold our latest Washington Technology Power Breakfast.
The July 12 event will feature speakers that will bring technology, business, government and policy perspectives to a discussion on how open source has become a powerful way for companies to differentiate themselves and their offerings in today's market.
I'll be moderating a panel that includes Joseph Castle, the director of GSA Digital Service. He'll bring that all-important government perspective. His organization has three goals: increase digital access to government information and services, help the government adjust to a digital world, and help spur innovation through the power of government data.
John Coble, a solution architect from SAIC, and David Egts, chief technologist for public sector with Red Hat (our sponsor) will bring the industry perspective from the trends.
Coble works directly with the leading edge of open source enabled solutions and approaches such as Agile, DevOps and the cloud.
Egts straddles two worlds – directly supporting government customers as well as supporting the systems integrators and others who serve the government.
Filling in the gap from the policy perspective is Alan Chvotkin of the Professional Services Council, who will explain how policy initiatives such as OMB's push for more open source will impact industry and government agencies.
We're calling the event the Open Source Market Disruption and that title is more than just marketing speak.
I'm increasingly hearing people speak about bimodal IT and the need to manage legacy systems while also introducing new technologies and new ways of developing systems. The impact is felt in how networks and infrastructure are managed as well as in the application space.
Open source plays a critical role in this environment.
There also is the issue that IT is increasingly viewed as a commodity, and open source is a tool breaking that mold and challenging the market.
We'll be talking about all of this at our breakfast. Again, it is July 12 at the Tower Club in Vienna, Va. Registration and breakfast starts at 7:30 a.m. The program runs from 8:30 a.m. to 10 a.m. Click here for more details.
The event is free to WT Insiders and $49 for nonmembers.
I hope I see you there.