Tetra Tech buys Indus in move to bolster smart water strategy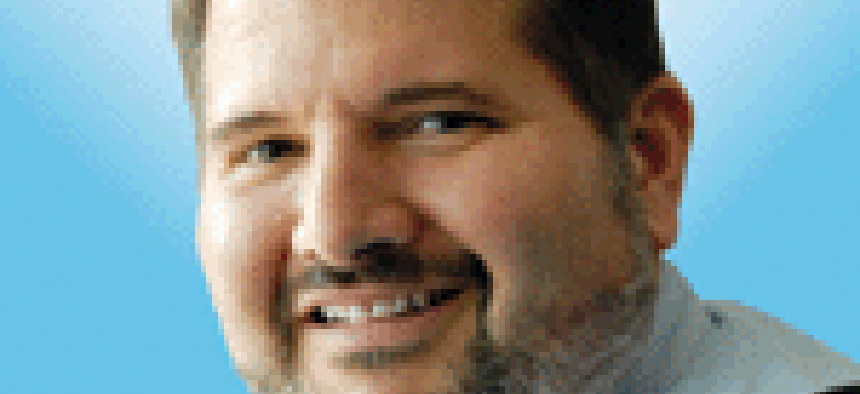 Tetra Tech has acquired Indus Corp. in a deal that adds data analytics and geospatial capabilities as well as contract vehicles to the company's portfolio.
Big data, analytics and more than a little geospatial capabilities drove Tetra Tech's acquisition of Indus Corp.
The two companies have known and worked with each other for some time, and what started as a conversation in November to form a closer partnership morphed into an outright acquisition, company officials told me. The deal was announced Monday.
Shiv Krishnan, Indus founder, CEO and chairman, said his company wasn't being shopped around, but that the opportunity to join Tetra Tech would be good for his employees and his customers. Terms of the deal were not disclosed.
"When they started talking to us about smart water and leveraging technology and moving that into the future, it became apparent that Indus could add a lot of value," Krishnan said.
Smart water is the use of IT in the form of analytics, sensors and data collection to improve how water resources are managed.
"We do a lot of work in water consulting and water management," said Leslie Shoemaker, president of Tetra Tech's water, environment and infrastructure business group.
Tetra Tech is a $2.7 billion company known for its engineering and consulting work. It needed more of the IT and analytics work that Indus brings because the use of data for water management has increased as has the ability to analyze larger and larger data sets, she said.
"It is about integrated data analysis and real time controls," she said.
Data and information will play an increasingly large role in how water is managed both nationally and globally, Krishnan and Shoemaker said. This includes surface water and ground water. There also is the need for more modeling and simulation for better water management.
Indus has worked with the Environmental Protection Agency since the company was founded 22 years ago. One project it has involves a hydrology database that pulls in information from the U.S. Geological Survey and EPA into a geospatial framework, Krishnan said.
"It is the only data set that defines all the bodies of water in the United States," he said.
Indus also developed the "How's My Waterway" app for EPA that allows anyone to view water quality data on a smartphone or tablet. It is GPS enabled, so users can find information on the condition of their local waterways. The app won an ACT-IAC Igniting Innovation Award in 2014.
The company also brings its traditional core capabilities in data management and mining, cloud and mobility, Krishnan said.
Indus has several large GWAC contracts such as Alliant, NIH CIO-SP, and NetCents 2. Large GWACs have become the vehicle of choice for many agencies so positions on these contracts are critical for success in the market.
Krishnan and Indus' management team will stay on and run the business as part of Shoemaker's group.
"We are very excited for them to stay on," she said.
Tetra Tech recently divested its Alliant contract to Vistronix. Shoemaker declined to comment on that transaction.
But with Indus, the company regains that spot; however, contracts were not the driver, she said. "It is the whole package," she said.
That includes Indus' technical skills, contracts and its people. Both Shoemaker and Krishnan commented on how the two companies have a similar focus on customers and employees with both companies having many long-serving employees.
The investment bank, The McLean Group, served as an advisor to Indus.