GWAC desire drives latest Vistronix deal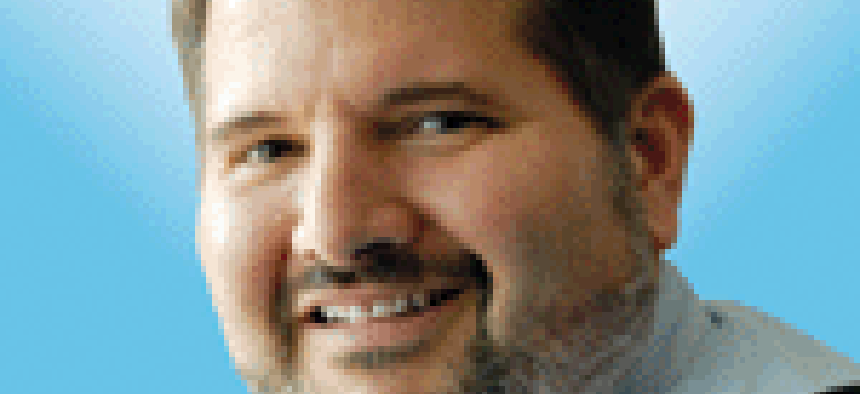 Vistronix has acquired TetraTech's little used Alliant contract as the company looks to win task orders before the contract expires as well as position itself to bid as a prime on the recompete.
Vistronix Intelligence & Technology Solutions has acquired the little used Alliant contract held by TetraTech, a move the company says positions it to win work under the contract as well as help it compete for the upcoming Alliant 2 contract.
Terms of the transaction have not been disclosed, but TetraTech apparently wasn't getting much use out of the contract. According to data from Deltek, the company has only been awarded eight task orders under Alliant.
TetraTech held the contract through Advanced Management Technology Inc., a company they acquired in 2004.
TetraTech officials didn't respond to a request for comment.
While a transaction to solely pick up a single contract is unusual, it isn't unheard of, and deals like it has been on the rise. "The market's major move towards vehicles has created a frenzy of 'micro deals' involving major vehicles, especially CIOS 3 and Alliant," said Bob Kipps, managing director of the investment bank KippsDeSanto.
With Alliant, Vistronix is getting a "two-fer": A company spokeswoman said it sees "an excellent opportunity to win GSA Alliant 1 task orders over the next several years. Alliant 1 also helps with our position for Alliant 2," she said.
The final solicitation for Alliant 2 is expected in the next few months with awards in the second half of fiscal 2017. Meanwhile, Alliant 1 has been extended through April 30, 2019.
According to a contract modification document posted on Vistronix's website, the transfer of the contract from Advanced Management to Vistronix occurred on Feb. 11.
The three-year runway on the Alliant 1 contract is a big plus for the deal, said Bob Lohfeld, CEO of the Lohfeld Consulting Group and a Washington Technology columnist.
"They get access to the Alliant market right now ahead of Alliant 2," he said.
And with the popularity of Alliant 1, there will be many bidders on Alliant 2, and unless GSA awards contracts to all the bidders, there is a high likelihood of a bid protests, which would delay awards and possibly extend Alliant 1 beyond April 2019.
The Alliant 2 contract is expected to have a $50 billion ceiling, like its predecessor. So far, nearly $11 billion in task orders have been awarded under Alliant 1 since 2009. Since 2011, more than $1 billion in task orders have been awarded with the total growing each year, according to Deltek.
In fiscal 2015, the total hit $2.7 billion.
With the acquisition of the Alliant contract, Vistronix's stable of governmentwide contracts now includes CIO-SP3 and SeaPort-e as well as GSA schedules.
"Securing the Alliant I contract, much as with all our other acquisitions, positions us to bid and win larger and more complex projects as a prime contractor," the spokeswoman said.