Engility's NGA app store opens for business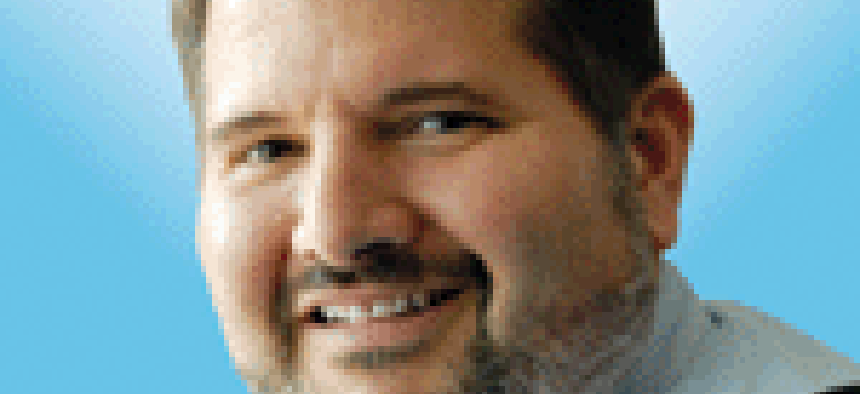 After battling through some bid protests, Engility's TASC business has opened its app store for the National Geospatial-Intelligence Agency, and the company is out recruiting developers.
It took nine months, but the National Geospatial-Intelligence Agency has finally launched its app store.
Known as IGAPP or the Innovative Geoint App Provider Program, the app store is managed by Engility's TASC business under a contract the company won in September, but bid protests delayed the start.
Now, the four-year, $25 million contract is underway and is making its debut at the Apps World Conference, an event that draws in app builders and developers from the across the tech world. It's being held at the Mosonce Center West in San Francisco this week.
The company is rubbing shoulders with other exhibitors such as Mob Partner, a mobile advertising company; Hellotel, a hotel app, and DriveSafe, an app that provides feedback to users on their driving habits.
"Through [IGAPP], application developers will use unclassified geospatial data to build applications that will provide users with a wide range of content, including air, land and sea navigation information, as well as mapping and infrastructure imagery that would provide critical information in emergency situations," said Engility CEO Tony Smeraglinolo in a statement.
Engility acquired TASC after it won the IGAPP contract but before the bid protests were resolved. The contract covers the management of the app store including screening and registering vendors. TASC also has built the infrastructure to test the apps.
The company has built a website, igapp.com, where app developers can register. It also describes the kind of apps NGA is looking for, including maritime and land boundaries, open intelligence, news reporting, safety of navigation, aeronautical information, maritime information, and space-related apps.
Registering at IGAPP gives developers access to unclassified NGA data that can be used to build the app. Once approved, the app goes in the store where NGA users can purchase it.
It is one of the first app stores in the government, and because it focuses on the intelligence community, it'll be a good one to watch.
In their announcement, Engility described the program as a way to bridge the gap between government contracting procedures and non-traditional businesses.
A bridge might be a good way to describe it because the program includes a traditional contract with Engility. And then Engility manages the relationship with the non-traditional businesses, who likely would not have the patience or resources to go through a traditional procurement process.
If this is successful, it's not hard to imagine other agencies that have large constituencies and large amounts of data from taking a similar approach as a way to draw in non-traditional vendors and find unique solutions.