Commerce Dept.'s bottom-line: Growing IT opportunities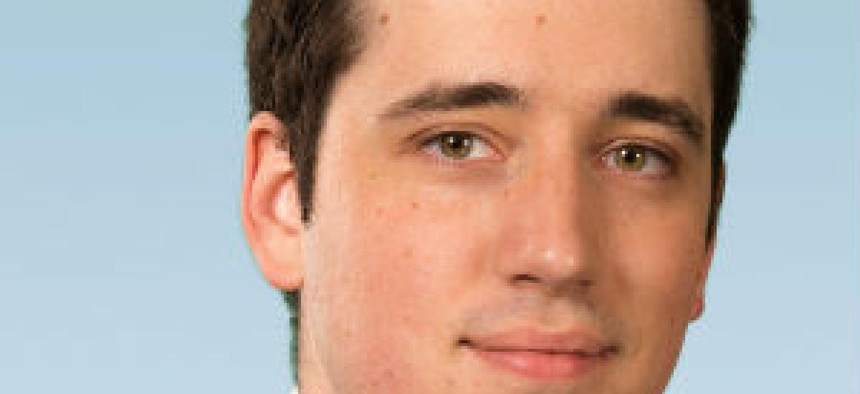 In this analysis of upcoming opportunities at the Commerce Department, immixGroup analyst Chris Wiedemann describes an agency with opportunities focused on agility, mobility and data analytics.
Three subagencies comprise most of the IT budget activity at Commerce: the U.S. Patent and Trademark Office (PTO); the Census Bureau; and the National Oceanographic and Atmospheric Administration.

At the Commerce Department, innovation and the pace of technology adoption trump IT budget concerns. Commerce has probably the widest mission area in government, covering everything from intellectual property protection to weather satellite networks. Best of breed technology, COTS adoption, and agile development methodologies reign supreme.

The Commerce IT budget is unusual because it has been steadily increasing for the last three years. It's fiscal 2015 discretionary budget is $8.8 billion, with $2.1 billion of that directed toward IT.

Year over year, the portion of that budget composed of DME, or development, modernization, and enhancement funding, has also increased. The non-defense average for IT budgets is about 10 percent DME – but at Commerce, the fiscal 2015 value is roughly 33 percent of the total.
---
Washington Technology is hosting an industry day on the Commerce Department. Click here for more information.
---
Let's take a closer look at each of these organizations, to get a better idea of how to prepare for current and anticipated IT programs.
PATENT & TRADEMARK OFFICE
PTO has the largest IT budget at Commerce, with an appropriated figure of $731 million for fiscal 2015. Of that IT budget, 37 percent is allocated to infrastructure, 13 percent to CIO functions, and 50 percent to mission delivery. PTO is the poster child for the Commerce-wide trend of rapid, agile, cost-effective innovation.
PTO's goals are to take an agile approach to all IT initiatives, providing mobility and collaboration to ensure optimal IT service delivery to all users. The organization plans to leverage IT investments to achieve business results and continuous infrastructure improvement.
Here are a few of PTO's leading IT initiatives:
Network and Security Infrastructure.  Network and infrastructure activities at PTO were delayed in fiscal 2013 due to lack of funding. This created a significant backlog of investment activities anticipated for fiscal 2015. In the current budget cycle, DME funding will be used to purchase and implement enhancements in network management, cybersecurity, configuration management, platform services, and portfolio management.
Key requirements of this initiative include threat and vulnerability management, network security and network management. Systems management and continuous monitoring technologies also are being evaluated.
Patent End-to-End 2 (PE2E-2). This investment continues PE2E-SEs efforts to modernize business processes for receiving/processing patent applications. The initiative builds on the business transformation knowledge PTO acquired in its successful PE2E-SE program.
PE2E-2 will continue iterative development of PTO's patent application system, focusing on development of search tools and data quality tools. Requirements include application development, data integration, case management, enterprise search, business intelligence and analytics, and business process management.
Trademark Next Generation 2. This new program is a continuation of PTO's Trademark Next Generation (TMNG) investment. It will continue to produce the next generation of Trademark IT Systems through the continued development of the Trademark Next Generation applications.
Look for heavy emphasis on continued application development, as well as delivering the supporting infrastructure for production. That means a focus on data synchronization, migration, and access services, along with application development, application integration, business process management, web services, and data management.
The bottom line: Target PTO with data management and analytics solutions.
CENSUS BUREAU
Of Census' $541 million fiscal 2015 IT budget, 34 percent will be directed to infrastructure, and 66 percent to mission delivery. The primary budget driver is 2020 Census preparation, requiring development of production systems. Interoperable production systems are to be developed by end of fiscal 2017.
Other budget drivers include integrated data collection and processing for agile, iterative development of individual data, and mobile device application development and management. Census also plans to consolidate field operations into a central IT Directorate.
There are two particularly noteworthy IT initiatives in Census:
Census Enterprise Data Collection and Processing (CEDCAP).  The organization is moving to a permanent enterprise approach to data collection and processing. It hopes to have completed a centralized development and testing environment by fiscal 2015.
To complete this initiative, Census will be funding computer hardware, software, and system development lifecycle costs for common enterprise-wide solutions. Specifically, look for requirement including service oriented architecture, data management, consolidation, cloud implementation and management, and ERP.
Census IT Infrastructure. This infrastructure expansion captures costs for Central IT. The investment funds all centrally managed IT infrastructure activities at Census Office of the CIO. To accomplish this initiative, Census has put a priority on cloud and virtualization, to create a private cloud for the organization.
Other FY15 activities include developing a central testing platform, integrating private cloud backup into enterprise backup and recovery services, and creating a mobile device management system.
The bottom line: Target Census with mobility and infrastructure solutions.
NOAA
NOAA's $532 million IT budget is being allocated to IT infrastructure (34 percent), environmental monitoring (59 percent), research and innovation (5 percent), and water transportation (2 percent).
The drivers behind their IT budget request include implementation of an Enterprise Services delivery model and Enterprise Portfolio Management to improve and streamline information service delivery.
There are three main programs to be aware of at NOAA:
NOAA/NWS/ Integrated Dissemination Program (IDP). This is a consolidated NOAA enterprise-wide information dissemination program. The first phase is centralizing dissemination services within the NOAA's National Weather Service (NWS). Fiscal 2015 will see completion of IDP backup facility in Boulder, Colo. Future development activities are focused on establishment of more applications at the backup facility, as well as hardware/software refreshes and re- evaluation of architecture.
NOAA/NWS/ Advanced Weather Interactive Processing System (AWIPS). AWIPS is a nationwide interactive computer and communications system that integrates all meteorological, hydrologic, satellite, and weather radar data to enable the forecaster to prepare and issue more accurate and timely forecasts and warnings.
The AWIPS contract is undergoing a recompete, with a prime contract anticipated by the second quarter of fiscal 2016. Requirements for the system include GIS, information sharing, network management, data management and storage.
NOAA/OCIO/ NOAA R&D High Performance Computing System (HPCS). High performance computing resources are used for weather and climate research, developing sophisticated numerical models to predict and understand atmospheric and oceanic phenomena.
Fiscal 2015 will see planning begin for a replacement to Gaea, the supercomputer located at Oak Ridge National Lab. Further requirements exist around software enhancements and scientific application development.
The bottom line: Target NOAA with scientific computing solutions.
Agile development and rapid refresh cycles at Commerce mean real opportunities across the entire enterprise – and particularly within the three subagencies we've looked at here.
Better still, budgets are increasing, with a high percentage of that budgeting directed to DME. That means, for a change, that you may not have to focus on cost savings when selling solutions into PTO, Census and NOAA, but instead on best-of-breed messaging.