Unisys taps former GSA exec as new civilian leader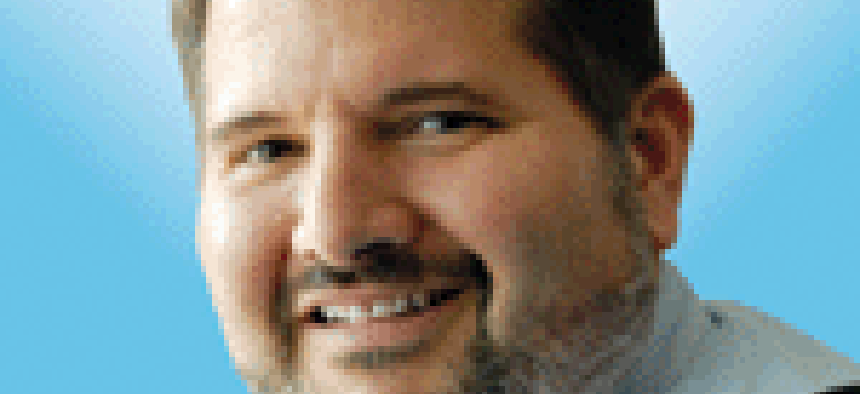 Unisys Federal has picked former GSA CIO Casey Coleman to be the new leader of their civilian business.
Unisys Federal has named Casey Coleman, the former CIO of the General Services Administration, as the new leader of its civilian business.
She's stepping into the spot vacated when Venkatapathi "PV" Puvvada became president of Unisys Federal. Coleman starts her new role on April 22.
"We are extremely pleased to have Casey leading Unisys' U.S. federal civilian agency business," Puvvada said in a statement released this morning.
In an interview with Washington Technology, Coleman said she has always been impressed with Unisys' "depth of capabilities and skills, whether it is the cloud, mobility, data security or the core infrastructure."
She most recently was an executive with AT&T Government Solutions, who she joined last year after 11 years at GSA.
The role at Unisys is larger than her responsibilities at AT&T. "The roles are similar but there I only looked at one part of the civilian market. Here, I'll look at all of civilian, but it is still about helping the customer and understanding their mission," she said.
At GSA, Coleman was the CIO from 2007 to 2014. In total, she was at the agency for 11 years. She led several modernization efforts including the move to a cloud-based email and collaboration platform as well as a cloud-based CRM platform. She also worked on an agency-wide mobility program to enable access to information from anywhere on any device.
"Her expertise in areas like cloud, mobility, security and IT consolidation fits perfectly into the strengths of the portfolio of solutions Unisys provides to its federal clients," Puvvada said.
Prior to her decade-plus at GSA, she held positions at Lockheed Martin and Kana Software.
But it is her government experience that will probably serve her best at Unisys.
"Any federal leadership role gives you a great perspective that will help you in any other leadership position," she said.
As a government leader, you have to develop skills in collaboration, coalition building and bringing diverse groups of stakeholders to a common decision, she said.
"I have a lot of empathy for our government customers," Coleman said. "You have to understand the pressures they are under."
Agencies need to adopt modern technologies. They have to bring better services to citizens. They have to do things more quickly. And they have severe budget and resource constraints, she said.
Her first priorities when she begins her work at Unisys will be getting out of the office and visiting clients and meeting her team, she said.
"Unisys is known for caring deeply about its customers and their missions and I want to build on that," she said.