ECS Federal revs M&A engine with new investment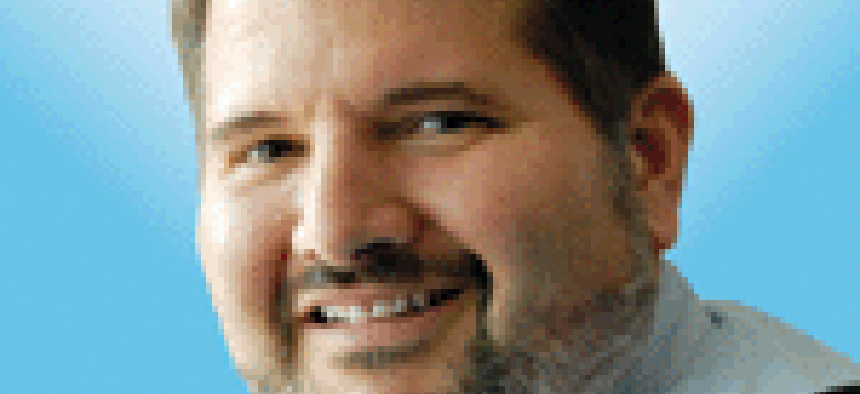 ECS Federal has landed an investment from the private equity group Lindsay Goldberg that will infuse the company with more resources to make acquisitions in the federal market.
Lindsay Goldberg is the investment group that acquired PAE when Lockheed Martin spun that business out in 2011. Since then, PAE has made three acquisitions, most recently picking up the Global Security and Solutions business from U.S. Investigations Services LLC.
The plan with ECS is to create another platform for strategic acquisitions, said ECS Federal CEO George Wilson. The amount of the investment was not disclosed.
The interesting thing is that Lindsay will not be the majority owner. "We weren't looking for a buyer," Wilson said.
Lindsay approached the company in August of last year, and since then, they've been talking and getting to know each other and figuring out how to create this partnership.
"We've talked to a lot of private equity groups, but we had certain parameters in mind for what we wanted if we went with private equity," he said.
Parameter number one was someone willing to take a minority stake, but also someone who had sizable capital behind them. Finally, they wanted an investor that would back the management team and support the company's stock appreciation rights plan, which lets management earn an interest in the company. It's not quite an employee-stock ownership plan, but the intent is similar.
"We want management to have a stake in the business, and they do," Wilson said.
Lindsay was willing to meet to those requirements, and they brought along one more major plus – a long-term view of the market.
Private equity firms typically have funds with a five-year or seven-year horizon. By the time, a company's acquisition engine starts to gain momentum, the private equity group is already planning an exit, but Lindsay has 20-year funds, Wilson said.
As discussions between ECS and Lindsay progressed, Wilson said he went to talk to John Heller, PAE's CEO, who he knew through other channels.
"He's been with them for a while," Wilson said.
The conversations with Heller supported what ECS was looking for: a partner with a light touch with management, an understanding of the government market and a long-term view.
Lindsay also was doing its due diligence on ECS. "They checked us out pretty well. They wanted our forecasts, and how we were meeting our numbers," Wilson said.
The numbers in 2014 were good for the company. They had a growth rate of 9.5 percent, and the company reached $300 million in revenue. All of the growth was organic as the company didn't make any acquisitions in 2013 or 2014.
But it started off in 2015 with an acquisition of an intelligence company, ISW, Wilson said.
The goal now is to continue to with organic growth of 10 percent a year and couple that with larger acquisitions backed by Lindsay, he said.
Wilson said he expects ECS Federal to reach $500 million in annual revenue in a few years.
"That's aggressive, but that's the milestone we've set," he said.