Army and OASIS: $500M and counting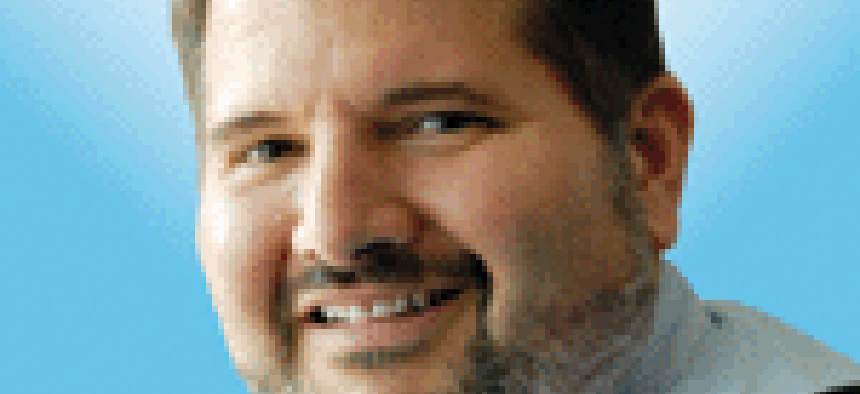 The Army has a $500 million commitment for the OASIS contract, and Harry Hallock, the Army's deputy assistant secretary for procurement, explains how the service will hit that goal.
With the Army's commitment this week, the General Services Administration's huge OASIS contract is well on its way to be a successful contract vehicle.
The Army agreed to make the $60 billion contract for professional services their preferred vehicle for services such as management and consulting, engineering, logistics, and financial services. They just have to use the contract to the tune of $500 million each year.
And that's a target that the Army should easily hit, according to Harry Hallock, the Army's deputy assistant secretary for procurement.
The Army gets a reduced fee of 0.1 percent for using OASIS if it hits the $500 million goal.
"Right now, we do $3.5 billion of business with GSA, so I was very comfortable signing up for the $500 million to get the reduced fee," he told me.
The Air Force committed to OASIS earlier and is expected to spend more than $1 billion each year through OASIS.
As a preferred vehicle, OASIS is not mandatory, but if an Army buyer choses to use a different contract, they'll need to be able to justify why they used the other vehicle instead of OASIS, Hallock said.
His job will be focused on creating the guidance for contracting officers to build their businesses cases, and his office will be monitoring the activity to make sure they are making the right decisions.
"If OASIS doesn't fit your need, that's fine, but you have to justify why it doesn't fit the need," Hallock said.
The Army was drawn to OASIS because it was looking to lower its costs by reducing the number of contracts it has to manage. It has been consolidating the existing contracts that cover similar services as part of the government-wide strategic sourcing initiative. That consolidation effort was having mixed results, Hallock said.
Having OASIS will help, but it is still "a cultural change. People get used to what they have," he said.
GSA will be training Army contracting officers, who will have the authority to issue task orders under OASIS. GSA also has representatives at major Army centers, so they will also play a role in marketing the contract.
As the current contracts for professional services are phased out, Hallock said he has some concern about contractors who held the older contracts but don't have a place on OASIS. "But OASIS will have on-ramps and off-ramps and there will be opportunities to team under OASIS, if you aren't on the contract," he said.
OASIS also will expose some new contractors to opportunities with the Army, but those contractors will need to learn about certain requirements that are unique to the Defense Department, such as Buy America, Hallock said.
Elements of the Defense Federal Acquisition Regulation Supplement, or DFARS, will be inserted into OASIS task orders for the Army, he said.
While one goal of signing on for OASIS is cost savings, Hallock said they don't have a specific goal. "That is something we'll capture moving forward to see if it is a good deal for us, but I'm comfortable that it will be," he said.
Making it a good deal will require hitting the $500 million goal. The agreement between the Army and GSA gives the Army a reduced fee for the first year, counting back to Jan. 1 and running through Dec. 31. The Army has already awarded about six task orders through OASIS.
But if the Army doesn't hit $500 million, higher fees will go into effect next year, until the Army hits the goal.
"But I think we can do that without breaking a sweat," Hallock said.