2016 budget fraught with promise and peril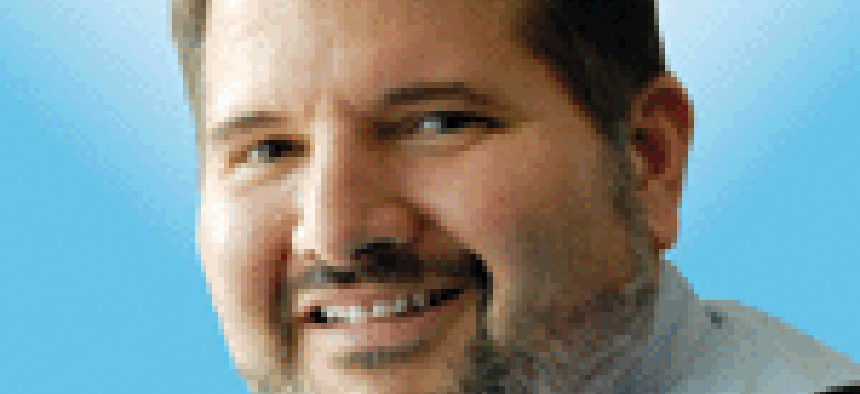 The political battles will only heat up from here now that the president has released his 2016 budget proposal. Here's a guide to some essential reading on the issues and battles ahead.
The value and importance of the president's annual budget submission is open to debate.
Yes, it is a political document and will likely bear little resemblance to what ultimately gets approved. But it is still instructive for the general trends and priorities of the current administration.
Where will the fights be? Where can both sides agree? What programs are at risk? What issues will take center stage. You can find many of the answers inside the budget proposal.
Here are some stories worth reading. Suggest more in the comment field at the end.
President's spending plan shines spotlight on digital services
FCW.com
Among its coverage, our sister publication explores some of the winners and losers in the budget including the Commerce Department's 11 percent increase, the bulk of which goes to the Census Bureau.
The IT budget is also pegged at $86.4 billion, with $37.3 billion proposed for defense IT and $49 billion for civilian.
A common theme for many of the budget increases is a focus on citizen services. While the funding levels and implementation differ, this concept is one both parties embrace.
Budget includes funding for 25 more Digital Services
Federal Times
The president wants $105 million to "institutionalize" the U.S. Digital Service by creating branches at 25 more federal agencies. Right now, the Digital Service resides at OMB, which under this plan will take on the role of lead digital service.
Highlights of President Obama's 2016 budget
Federal News Radio
This is a fun round up of tweets sent out by Jason Million and Emily Kopp as they worked their way through the budget. Nuggets include efficiencies claimed by Portfolio Stat ($2.7 billion over three years) and agencies spending 8.5 percent of their budgets on services such as cloud computing.
Obama Revives Agency Consolidation Proposal
GovExec
The idea here is to consolidate redundant agencies and functions to save money. President Obama proposed it once before with the idea of making it a job generator as well. He first proposed the concept in 2012. While it is hard to argue against the idea of greater efficiency, this one likely will go nowhere.
Military systems win with Obama budget, lose with sequestration
Washington Business Journal
The defense budget busts the sequestration cap by $38 billion, but the president wants to remove those caps anyway. He wants to increase spending on research and development and procurement dollars for hardware and software.
25issues to watch in the coming DOD budget
DefenseNews
Technically, this story came out before the release of the budget, but it's a good breakdown of some of the major issues impacting the budget, including overseas contingency operations, new program starts, and cyber and IT spending.
Obama wants 34,000 more federal employees in 2016
FederalTimes
While civilian agencies, particularly, VA and Treasury, would add people, DOD cuts 2,900, under the president's proposal. This might be the proverbial snowball in the budget.
One budget story I've ignored is the status of the Homeland Security Department, which is in the crosshairs for 2015. Opponents of the president's immigration reform efforts are holding up its final budget for this fiscal year as a lever to push back on those reforms.
A final budget will likely be passed before DHS shuts down later this month. Budgets have always been political footballs and in recent years the football analogy probably isn't strong enough.